Freelance Fonts Developers Available for Hire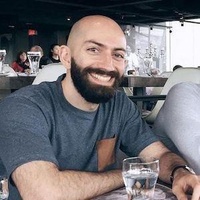 Hire Now
Freelance Fonts developer in Montreal, Canada
Co Founder at DecodeMTL
I am a full-stack web developer and educator from Montreal, Canada with over ten years of experience. I have worked for startups, agencies, and large companies. I co-founded and am currently teaching at DecodeMTL, a full-stack JavaScript Web Development bootcamp in Montreal, Canada. I am also an instructor and mentor at the local Ladies Learning Code chapter. I love teaching more than anything and I am motivated by seeing my students succeed :)
Hire Now
Freelance Fonts developer in London, United Kingdom
Head of Design & Senior Frontend Developer with experience in WordPress and PHP
I have 7 years of advanced front-end development experience as well as skills in development with WordPress and other PHP frameworks such as CodeIgniter. As Head of Design of the company I work with, I can also offer design critique and feedback for 60% of the standard rate. Please let me know if you wish to find out more.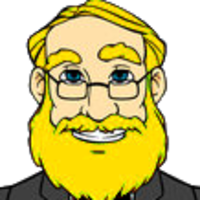 Hire Now
Freelance Fonts developer in Chicopee, United States
I haven't had a dissatisfied client yet
MS in Computer Science with over 12 years of professional experience from IBM to startup founder to freelancer with a lifelong ♥ for coding. I've published two IT books; expect excellent communication skills and professionalism.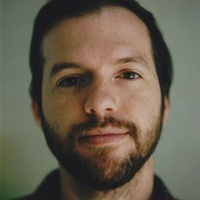 Hire Now
Freelance Fonts developer in Matthews, United States
Front-end developer. Going down the rabbit hole so you don't have to.
I'm best at helping with: 1. Responsive layout 2. Debugging browser quirks 3. Learning front-end fundamentals Believe me, I know what it's like to have a CSS freakout. Here are some things I just dealt with at work last week: • Why is flexbox not vertically centering in Internet Explorer 11? • Why's my header overlapping YouTube videos in fullscreen mode? • How come my sticky sidebar disappears on a real iPad but works fine in the iOS emulator? Honestly, I love figuring this stuff out. I love getting back to the basics, because when we understand *why* things go wrong we can fix them now and avoid them next time. So, if I can help you save a headache with your front-end development, hit me up. Thanks 🙂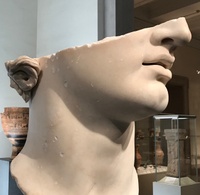 Hire Now
Freelance Fonts developer in Lagos, Nigeria
I'm just smart and I like to code.
I am drawn into a world of computers and code and its where I live and breathe. I have delved into numerous programming language and technologies including MEAN and FAN Stack, Ruby, Python, Linux and also spend time hacking stuffs.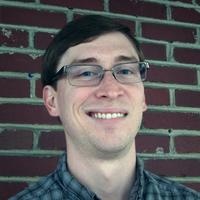 Hire Now
Freelance Fonts developer in Richmond, United States
Independant Front End Designer/Developer
Self taught coder, former print designer. Are you new to HTML, CSS, or Javascript? I'd like to help you!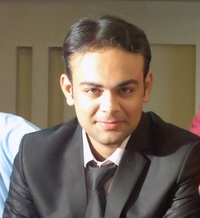 Hire Now
Freelance Fonts developer in Islamabad, Pakistan
UI/UX Designer | iOS Developer | MEAN Stack Developer
I have been working as a UI/UX Designer & iOS Developer since 2010 and 2014 respectively. I have a love for clean design and code and learning new things I'm presently expanding my solid experience in UI / UX design and iOS development. I focus on using my interpersonal skills to design and develop in such a way that creates a strong interest in my employers. I hope to develop skills in product design. As an individual, I'm self-confident and you'll find me creative and naturally passionate. I'm a forward thinker, which others may find inspiring when working as a team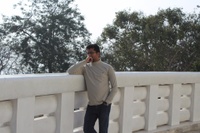 Hire Now
Freelance Fonts developer in Thane, India
Frontend Developer
I am a Javascript enthusiast and currently working in frontend web technologies. I am experienced in HTML5, CSS3, JS, XHR requests and AJAX. Worked on many Javascript libraries, build some tools and have good knowledge of Object oriented javascript. Active on stackoverflow, github and bitbucket.
Hire Now
Freelance Fonts developer in Cambridge, United States
There's always a way in.
(Hacker || Programmer) && (Mixed Reality Engineer?)
Hire Now
Freelance Fonts developer in Boston, United States
Design Teaching Staff at MIT
Great experiences should be accessible to all. I design to ensure that all people can interact with physical & digital technology. I believe in a human centered, collaborative design process. Design thinking and a deep understanding of people are both needed to create physical and digital products. I would like to create a career where I break the separation between hardware and software experiences. I recently graduated from MIT after studying mechanical engineering with a concentration in product design & development. In my spare time I enjoy designing logos at humanostudio.co
Are You a
Fonts
Developer?
Get paid while making an impact. Become a Codementor for the next wave of makers.
Apply Now