Freelance Font Developers Available for Hire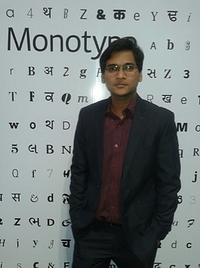 Hire Now
Freelance Font developer in Ashburn, United States
Senior Member of Technical Staff at Oracle India
A technology enthusiast with hands on experience in product development and design, cross platform development, embedded devices, computer graphics, augmented reality, and virtual reality. I have worked on many enterprise projects in C, C++, Java and I have completed industry standard certifications like OCA, OCP in Java SE 8. I am an active contributor and an official "Committer" in OpenJDK with alias "pbansal" and my work in OpenJDK can be seen at http://hg.openjdk.java.net/jdk/jdk/log?revcount=1000&rev=author(%22pbansal%22) I give a full refund gaurantee if I am not able to solve your problem.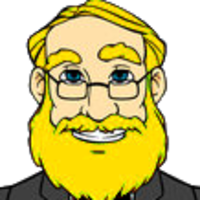 Hire Now
Freelance Font developer in Chicopee, United States
I haven't had a dissatisfied client yet
MS in Computer Science with over 12 years of professional experience from IBM to startup founder to freelancer with a lifelong ♥ for coding. I've published two IT books; expect excellent communication skills and professionalism.
Hire Now
Freelance Font developer in Ashburn, United States
Full stack developer (web,mobile,internet of things)
senior system architect - nodejs jedi - internet of things (pebble watch - arduino - raspberry pi )- javascript addict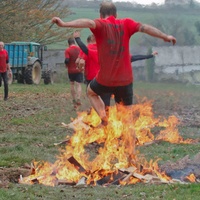 Hire Now
Freelance Font developer in Little Amwell, United Kingdom
PHP/Symfony Engineer
The current buzz term for me would probably be a full stack developer which I think means I'm a jack of all trades. I prefer to say I'm fairly close to being a master of a few (we can always learn and improve though) and with a good proficiency in many of the others.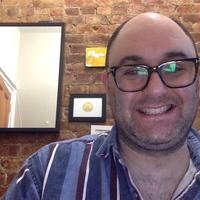 Hire Now
Freelance Font developer in Brooklyn, United States
Custom Web Developer
My name is Zach - I have been working with and building web sites for years using, WordPress, HTML and CSS, and now Drupal and other platforms like Node. I have won awards and love to explain things in a simple succinct manner and share my knowledge with others.
Hire Now
Freelance Font developer in Minot, United States
Full-Stack Web Developer & Hybrid Mobile Developer (Ionic 1 / 2 / 3 + Angular 1 / 2 / 4) | Previously: Senior Software Engineer @ SmartThings / Samsung
Web (JavaScript, Python, Django, Angular) & Mobile Developer (Swift iOS, Hybrid Ionic, etc) passion for building awesome apps that wow. Also have experience teaching command-line tools, Git + GitHub, JavaScript to over 200 engineers at large corporation. Really enjoy teaching programming & application development to anyone looking to become a developer. More Projects can be found on my GitHub: https://www.github.com/northDacoder Languages & frameworks I have experience with: Python Django Javascript jQuery NodeJS AngularJS MeteorJS UnderscoreJS PostgreSQL MySQL Front-end Design: HTML5 Twitter Bootstrap Foundation CSS3 Responsive/Adaptive Design Media Queries Mobile UI Design Mobile Development (Native) iOS 9 + Swift 2.1 Mobile Development (Hybrid)...
Hire Now
Freelance Font developer in Chicago, United States
Data Engineer & Architect
Alison Stanton is a problem solver focusing on business intelligence reporting, product measurement, process improvement through automation, and technical training. She makes data accessible, discoverable, and actionable for Operations teams, Product Managers, and clients. Currently, her main languages are SQL, Python, and LookML. She loves knitting and using technology to empower audacious ideas. Chief Problem Solver: data, BI reporting, product measurement, & process improvement through automation. Current main languages: SQL, Python, and LookML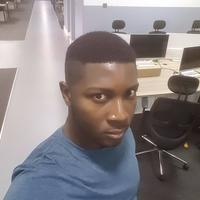 Hire Now
Freelance Font developer in Ipoti, Nigeria
Software Engineer | Problem Solver
I love challenges. It's plethora of possibilities interlaced with solutions makes it seem like clandestine code, which has to be deciphered. That is why I became a Software Engineer and that is what makes me curious about life and my career. This aside, I believe the real magic of problem solving lies not with its problems, but its method of execution, not ignoring the seemingly endless array of applications that can be derived. Everyday, I slay new code dragons...
Hire Now
Freelance Font developer in Savannah, United States
Professional WordPress Developer with extensive experience in Custom & Responsive Themes.
I'm a developer with over 10 years of professional experience in creating robust websites. I specialize in X/HTML, CSS, JS/jQuery, PHP, Mobile/Responsive, E-Commerce, and the WordPress & Wild Apricot content management systems.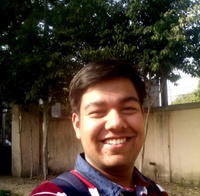 Hire Now
Freelance Font developer in New Delhi, India
Node/JS Developer, Hacker & Consultant
I believe that there is no independent knowledge, hence I like to talk on myriad of subjects, besides programming. :) I can assist you with - Web Applications ( Front End / Back End ) - Deployment Life Cycles ( CI, Testing) - Software Development - Code Optimization - Algorithms & Data Structures. - Automation with IoT - Code Maintainenance & Versioning ( Git ) I love hackathons and have been to plenty of them, also won some of them . Currently, I am a Code & Robotics Instructor at DSSM Techno Dynamics. I like to tinker & experiment with different technologies from time to time & I am also a bookworm!
Are You a
Font
Developer?
Get paid while making an impact. Become a Codementor for the next wave of makers.
Apply Now