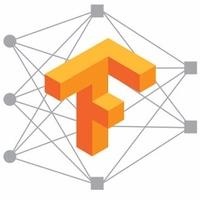 Fabrizio Milo
Average Rating
4.8
(30 ratings)
May 2017
Wasn't impressed. Wasted 10 mins installing unnecessary software before he bailed. Didn't seem professional.
Fabrizio is an amazing talent. He is an excellent TensorFlow and Python developer and troubleshooter. Great experience!
Feb 2017
Fabrizio was really helpful, he was insightful. I'd highly recommend him for machine learning tasks
May 2016
Great mentor, helpful and knowledgeable
Fabrizio really helped us out here! We have been fiddling with this server bug for days now and he pointed us in the right direction after a series of accurate tests. Have learnt so much from his analytical skill and reasoning. Thanks :)
Very helpful and uber efficient. Thanks! :)
Amazing knowledge of golang and implementation skills. Great job specing things out and didn't need any further feedback to get it to the goalpost. Pleasant to work with - to the point that we're already engaging in another project!
Quickly got down to what I'm trying to achieve; and suggested a superior approach that solves the end-goal.
Apr 2016
Great explanations, solid code, can't ask for something better.
Very impressed by his depth of knowledge. We were tacking a problem that isn't easy in Python 2.x and his knowledge really came through. He explained every step along the way and increased my own knowledge.
Awesome Help by Fabrizio explained the basics of neural networks to me
Understood very quickly the issue and provided some very good advice, even though he was not 100% specialised on my issue (SQL, hence my 4/5), but still highly recommended!
Another great session. Highly recommend.
Understood the problem. Worked quickly. Good communicator.