Not looking for Flexbox Developers? Find other types of developers:
View Profile
Freelance Flexbox developer in Bradford, United States
Web Designer willing to go the extra mile
Flexbox is a god-send. Aligning vertically and horizontally is no longer a chore. If you don't need to support legacy browsers like IE9 and below, creating your layouts in

Flexbox

is a no brainer. I created my own site with 100% Flexbox, no float-based CSS grids of any kind: http://ricardozea.design
View Profile
Freelance Flexbox developer in San Giorgio a Cremano, Italy
I'm an expert and a huge fan of Flexbox. I've been using

Flexbox

since the early days of Mozilla, when it was a XUL only feature. I've built entire guis using only

Flexbox

and I regularly contribute to browsers' implementations by spotting bugs. Ask me if you desire something explained, or if you want bugs fixed.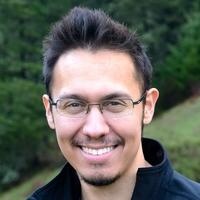 View Profile
Freelance Flexbox developer in Pasadena, United States
I use technology to enrich people.
As a serial entrepreneur over the past 2 decades, I have a powerful understanding of business, technology, and people. I have scaled code to reach millions, both from a development and server perspective. My strength lives in my ability to communicate abstract concepts and support others in thinking through complex thought processes. I understand various components of tech, from DNS, to APIs, to servers, to development, to frontend/backend, and I can help someone think through their project and learn what's best. I can also share in a way that is sustainable, where someone is learning on their own. I want you to succeed without me. I also have consulted around business strategy and the psychology of entrepreneurship to optimize success. If you're not satisfied with any time we spend t...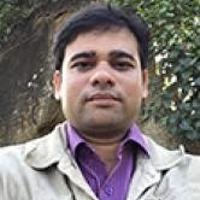 View Profile
Freelance Flexbox developer in Bengaluru, India
Sr Front End Developer | HTML | CSS | Javascript | JQuery | Bootstrap | Accessibility | Photoshop | WordPress Theming | SASS | Flexbox
View Profile
Freelance Flexbox developer in Somerville, United States
Engineer with 5+ years of app development. Ex-LinkedIn and Yelper
I am an MSEE with years of development and have worked as a developer and technical analyst at LinkedIn and Yelp. I can help you succeed
View Profile
Freelance Flexbox developer in San Antonio, United States
Test-driven Front-end Engineer, Accessibility minded, Performance conscious
I have 10+ years experience as a Front-end Engineer. I help run Hill Country JS, a Front-end meetup in San Antonio. In my free-time, I help maintain frontendtesting.com, visualregressiontesting.com, and answer Stack Overflow questions and participate in several front-end related coding chat rooms. I've presented multiple times on Front-end topics at various conferences, including CSSDevConf, SassConf and HTML5.tx. In my free-time, when I'm not playing with my kids, I dabble in tabletop gaming, piano and gardening.
View Profile
Freelance Flexbox developer in Toronto, Canada
React.js Expert
I am a React.js specialist with expertise in tackling bugs. Since 2013 (when React.js came out), I have been helping startups and big companies with best-practice architecture and squashing bugs. I frequently spend time with open source projects and I am very active in the React.js community.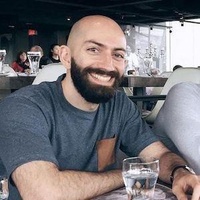 View Profile
Freelance Flexbox developer in Montreal, Canada
Co Founder at DecodeMTL
I am a full-stack web developer and educator from Montreal, Canada with over ten years of experience. I have worked for startups, agencies, and large companies. I co-founded and am currently teaching at DecodeMTL, a full-stack JavaScript Web Development bootcamp in Montreal, Canada. I am also an instructor and mentor at the local Ladies Learning Code chapter, and sometimes do mentoring at HackHands. I love teaching more than anything and I am motivated by seeing my students succeed :)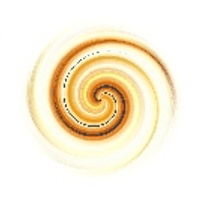 View Profile
Freelance Flexbox developer in Ashburn, United States
Web Developer
I am a programmer who creates and develops cutting edge websites and web applications powered by HTML5. I have experience working with many arcade webmasters to improve their websites. I also developed and still keeping up to date my very own game portal solution. 8:00 – 13:00 CST ⚡ Usually you can schedule a session with me for this timeframe (on working days).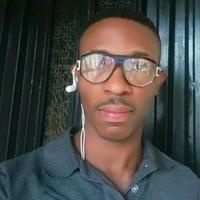 View Profile
Freelance Flexbox developer in Lagos, Nigeria
Software Engineer With A Big Heart
Php/Javascript(MEAN, MERN, FAN)) Engineer, Ever Improving Polymath, Tenacious Autodidact, Always Gives Infinite Dedication To Task At Hand, Quick-witted, Ever Ready To Learn And Take Up New Challenges. I'd love to share my knowledge and love for software engineering with you.
View Profile
Freelance Flexbox developer in Northfield, United States
frontend developer + designer
My primary skill is building beautiful, responsive, and performant websites. I can provide advice for a high-level organizational view of your frontend project, but at the same time I'm glad to dive in to the nitty-gritty details of debugging or fixing bugs on a particular page. If you want to book sessions in advance, feel free to at https://calendly.com/lord/codementor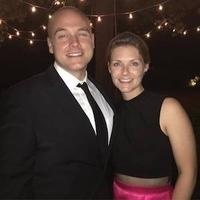 View Profile
Freelance Flexbox developer in Ann Arbor, United States
I'm here to help!
- Co-founder of Costimize (http://costimize.com) - Co-creator of Skipstone (http://bit.ly/2h36o9w) - http://benjamintatum.com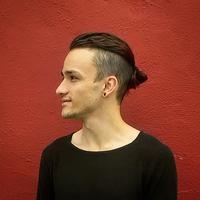 View Profile
Freelance Flexbox developer in Franklin, United States
Designer & Developer. I <3 CSS & JavaScript
I'm a self-taught designer and front-end developer who loves solving problems, tackling challenges and learning new things. Design and quality user experiences are two things I'm really passionate about. I want to empower people and make the internet fun and easy to use. The small details matter. I come from a web/graphic design background so I have a good understanding of UX/UI and the latest patterns and best practices. I have a great idea of what goes into a web stack, especially the front-end, and would love to help bridge the gap between designers and developers. I live in the mountains of NC, near Asheville, where I generally spend my time indulging in my love for hiking, longboarding, and craft beer. I have many passions besides coding, like: good food, music, video games and yoga...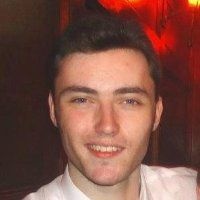 View Profile
Freelance Flexbox developer in Websterville, United States
Expert Web Developer | PHP | MySQL | Javascript | JQuery | Java | SEO | Interviewer
I've been building for the web since I was a teenager and have over a decade of experience -- but you never stop learning in this industry! I'm most often found working with PHP, a language on which multiple high-traffic sites I've managed are built upon, but I have experience and proficiency in a wide-range of technical areas, from server management to cryptocurrency programming. I'm enthusiastic about good quality code, user-experience, and helping people where possible.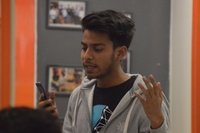 View Profile
Freelance Flexbox developer in Noida, India
JavaScript Expert, Front end Developer and Web Engineer
Ask me anything :) I'll do my best guiding you in areas of front end development as well as back end development using JavaScript, Version Control System (Git) and best development practices. I'm an open source developer and has created several projects that are used by thousands of developers. I'm proficient in major frontend frameworks ie React, Angular and Angular JS. I've been to a lot of hackathons, won some of them nationally. Currently, I'm doing independent freelance projects and helping developers in area of web developement.
Are You a
Flexbox
Developer?
Get paid while making an impact. Become a Codementor for the next wave of makers.
Apply Now