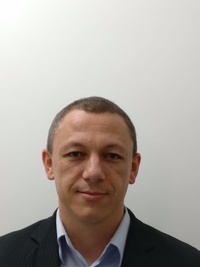 Flavio Pezzini
For every 15 minutes
I'm a Senior Java developer and team leader, but above that I'm a problem solver. I bring a wealth of expertise in software development to the projects I work at, being experienced in development, support and project management. I can talk to people to understand their needs and get the job done. I'm looking for exciting, innovative and challenging projects that will allow me to build long-term relationships with my clients. I excel at bringing order to chaos with my organizational skills. I believe in the power of good processes instead of the "hero of the day" culture. I believe in keeping things as simple as possible. Simple is beautiful!
Github repositories
springboot-angular-expense-splitter
A simple expense splitter app using Spring Boot, Spring REST, Spring Data, Spring Security and Angular2
Average Rating
5.0
(2 ratings)
Flavio is an excellent developer with expert knowledge. I highly recommend him.