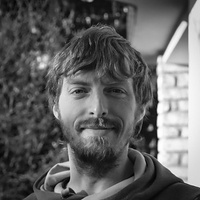 Flavio Copes
Software Engineer, tech writer at https://flaviocopes.com
For every 15 minutes
I have 10 years of programming experience. I worked with many different technologies ranging from Objective-C to Node.js to PHP to frontend development using JavaScript. I write tutorials at https://flaviocopes.com
Github repositories
grav-plugin-shoppingcart
Grav ShoppingCart Plugin
grav-plugin-api
Adds a JSON API to Grav
A Quick Introduction to Git
A quick introduction to the Git Version Control system.
A beginner's guide to Progressive Web Apps
A Progressive Web App is an app that can provide additional features based on the device support, including offline capabilities, push notifications and almost native app look and speed.
Go tutorial: REST API backed by PostgreSQL
In this tutorial I'm going to illustrate how to serve a JSON API using Go Index: Introduction the problem I want to solve (#introduction-the-problem-i-want-to-solve) The existing database structure...
VIEW MORE POSTS