Not looking for Firmware Developers? Find other types of developers:
View Profile
Freelance Firmware developer in San Francisco, United States
In my description of my embedded C experience I mentioned the

firmware

work I do, Most

firmware

is in embedded C. I also have experience reverse engineering firmware. I have not worked with any digital signal processor chips or written

firmware

that talks over pci express so I rate my skill as 9, but it is higher when limited to embedded firmware.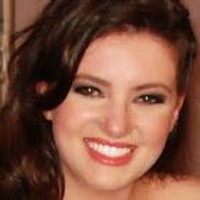 View Profile
Freelance Firmware developer in Londrina, Brazil
Electrical Engineer
I am an Embedded Systems Engineer, graduated in Electrical Engineering and with 3 years of experience in product development and production. I am experienced in hardware (circuit and PCB design) and

firmware

development (Embedded C in various architectures). I love challenges and new things; as an Engineer my main goal is problem solving.
View Profile
Freelance Firmware developer in Bristol, United Kingdom
Freelance Firmware Engineer
I am a freelance senior

firmware

engineer. My experience covers collaboration with electronics engineers,

firmware

system architecture design, coding solutions, peer review and project management. I specialise in writing devices drivers for ICs and developing

firmware

for networked devices.
View Profile
Freelance Firmware developer in Bengaluru, India
I like to build stuff
I've developed

firmware

for various embedded platforms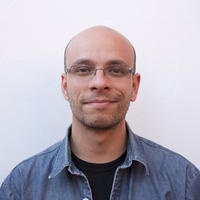 View Profile
Freelance Firmware developer in Valencia, Spain
Hardware designer and firmware developer, in love with the creative process used to bring products to life
I am a hardware designer, used to design for manufacturing, who also loves tinkering and bring strange devices to life. I can help you with many electronics related topics.
View Profile
Freelance Firmware developer in Eagle Mountain, United States
IoT Maker
I am an experienced Maker that loves helping other people with their prototyping projects. My specialties include rapid prototyping using off the shelf hardware platforms and components. I am comfortable writing

firmware

in C++ as well as higher level languages like Python and Node on platforms such as the Raspberry Pi. I love digging through datasheets to get 3rd party sensors and components up and running with example code and schematics.
View Profile
Freelance Firmware developer in Lake View, United States
Multi-skilled polyglot software engineer / architect
I've been developing software professionally for 20 years (and recreationally for many years before that) across a number of diverse business domains. I pride myself on clean, maintainable, production-ready code based on sound, thoughtful designs.
View Profile
Freelance Firmware developer in Colombes, France
Firmware Engineer at Equisense.
I build consumer electronic devices.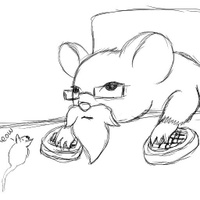 View Profile
Freelance Firmware developer in Budapest, Hungary
A tiny mouse, a hacker.
Besides my day-job, I participate in open source and free software projects, and aim to expand towards mentoring and freelancing, to keep a nice balance between work, and hobbies (where mentoring and freelancing are the hobbies, on topics as different from my day job as possible, to have a little variety).
View Profile
Freelance Firmware developer in Rockville, United States
Back End Application Designer/Developer
I am an experienced developer with a passion for Computer Programming. I have been learning/working in the Computer Programming field for over 9 years now. My language expertise lies in C/C++, Python, and Java, and I have a very deep understanding of networking communication protocols. I also am extremely familiar with software/hardware interaction principles, automation scripting, and database interfacing.
View Profile
Freelance Firmware developer in Saronno, Italy
Software manager & Senior firmware engineer presso Geneva Lab
Key skills: - Expert in software and

firmware

development from Assembly to high level languages - Passion for optimization, reverse engineering and in-depth analysis of problems - Flexible, fast and able to catch up effectively with new technologies and challenges - Loves to get things done in a beautiful, reliable and effective way Senior

firmware

engineer with experience on: - ARM MCUs: ARM7, ARM9, Cortex M0/3, Cortex A8 - PIC MCUs: PIC32, PIC24, dPIC, PIC18F - Embedded systems development: bare metal, RTOS, Embedded Linux, low power, custom RF communication stacks, GSM modules - Linux: extensive experience as systems engineer and software developer, both on desktop and embedded platforms - Digital signal processing: data sampling, filtering, algorithms for image processing, ...
View Profile
Freelance Firmware developer in Rochester, United States
Senior Engineer, Firmware Engineering at Western Digital company
Professional experience in C++, TCL, and Python
View Profile
Freelance Firmware developer in Harrogate, United Kingdom
CEO at Intoware Ltd. Creator of 3 wearable operating systems. .NET Developer for 12 years. Android (firmware and software) for 5 years. Great problem solving skills.
View Profile
Freelance Firmware developer in Ashburn, United States
Experienced Low Level and Systems Engineer
I have spent my career writing software for embedded platforms, and various flavors of Linux and UNIX (including OS X) primarily in C and C++, with a smattering of other languages and tools. I love cooperative problem solving and helping others succeed with technical challenges. In addition to my programming experience, I have some graduate level training in compilers and computer architecture which brings a different perspective to my software development and understanding of computer systems.
Are You a
Firmware
Developer?
Get paid while making an impact. Become a Codementor for the next wave of makers.
Apply Now