Freelance Filters Developers Available for Hire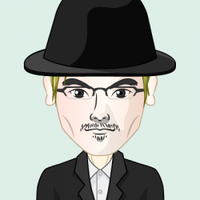 Hire Now
Freelance Filters developer in Pittsburgh, United States
Patient teaching ... (Program/System)Design help ... Implementation help.
Full stack development, python/tornado/postgres/html/css/JS, C++ veteran, rendering. I can help with any of the above, using or creating algorithms and data structures to solve interesting problems.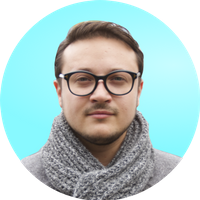 Hire Now
Freelance Filters developer in Nizhniy Novgorod, Russia
UX/Product Designer & UI Developer with 10+XP
Im expert UI/UX developer and designer with 9 years experience in design and 4 years in development. I'll be glad to help you with ui/ux for mobile and web apps. Also im professional coder.
Hire Now
Hire Now
Freelance Filters developer in Milan, Italy
Founder at NinjaBit
Software engineer with strong experience in platforms integration, mobile and web development with client-server real-time techniques, distributed architectures, scalable software patterns and always on the edge of innovation. Contributor on many opensource softwares and enthusiast founder and creator of some brand new startups. Committed to software development since childhood for passion, then for work, now for a living. Researching new ways and paradigms to solve old and new problems and pushing the limits on what can be possible on man-machine interaction. Competencies: - Full SDLC (Software Development Life Cycle) from concept to delivery. - Enterprise, mobile, desktop and web applications. - Object Oriented, Test Driven Development and Aspect Oriented Development - Full ...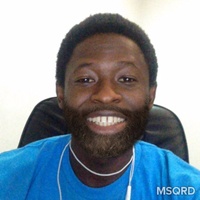 Hire Now
Freelance Filters developer in Moriki, Nigeria
A Passionate Geek.
I have 4+ years of professional Software Development. I am a team player with a passion for innovation, disruptive technology and always welcome constant change.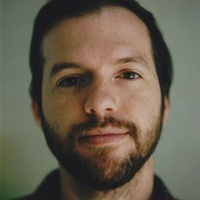 Hire Now
Freelance Filters developer in Matthews, United States
Front-end developer. Going down the rabbit hole so you don't have to.
I'm best at helping with: 1. Responsive layout 2. Debugging browser quirks 3. Learning front-end fundamentals Believe me, I know what it's like to have a CSS freakout. Here are some things I just dealt with at work last week: • Why is flexbox not vertically centering in Internet Explorer 11? • Why's my header overlapping YouTube videos in fullscreen mode? • How come my sticky sidebar disappears on a real iPad but works fine in the iOS emulator? Honestly, I love figuring this stuff out. I love getting back to the basics, because when we understand *why* things go wrong we can fix them now and avoid them next time. So, if I can help you save a headache with your front-end development, hit me up. Thanks 🙂
Hire Now
Freelance Filters developer in Fetteresso, United Kingdom
Senior Angular 2/4/5 Developer and Mentor
I have been into Angular 2 since Dec 2014 and have written my own major SPA training application for Angular 2 which now has 2000+ pages and include 50+ working applications and covers nearly every aspect of Angular 2. I have also mentored to companies and groups in Angular 2 . I lectured for 6 years at a college in Maths, Electronics + Computing during which I obtained my Cert Ed and MSc in Computer Science.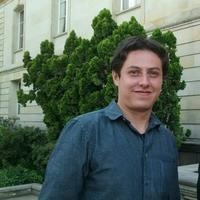 Hire Now
Freelance Filters developer in Bogota, Colombia
Web & Mobile Developer. Co-founder and CTO of Glubers
6+ yrs experience. AngularJS, Javascript / HTML / CSS, Parse.com and Hybrid Mobile Development with AppGyver Supersonic (Multi-Page AngularJS + Ionic + Cordova + Addons). I have taught programming to technical and non-technical people and I have assumed the roles of software architect, lead developer and project manager for several projects, where I've helped many programmers to solve doubts, fix bugs and organize their work for optimal results.
Hire Now
Freelance Filters developer in Rio de Janeiro, Brazil
AngularJS Specialist! I will teach to dominate this framework.
►5+ YEARS BUILDING WEB APPLICATIONS - Planning large Front-end architectures - Javascript development and integration with APIs - AngularJS module testing - SEO markup implementation - Studying user experience behavior to create dynamic components ┈┈┈┈┈┈┈┈┈┈┈┈┈┈┈┈┈┈┈┈┈┈┈┈┈┈┈┈┈┈┈┈┈┈┈┈┈┈┈┈┈ ►SPECIALTIES - Javascript development with AngularJS - Almost scary attention to detail with HTML/CSS - Responsive UI optimization - Back-end API architecture I can teach you how to master a lot of tools and technologies, including, Javascript, HTML, Bootstrap, AngularJS, CSS, SASS, Git, NodeJS, Bower, Grunt, and many more. But truly, being a Senior level developer means that doesn't matter what stack of technologies, practices or tools a company ask you to use, you will need to a...
Hire Now
Freelance Filters developer in Harrisville, United States
Test-Drive Advocate; Mentor; Perpetual learner
Actively working with web technologies for nearly 15 years, most recently utilizing a full MEAN stack. Front-end technologies and UX/UI are my passion, and enjoy introducing and assisting developers with AngularJS, HTML5, and CSS3. Other experiences include working with WordPress, jQuery and Node.js.
Hire Now
Freelance Filters developer in San Jose, United States
I have over 8 years of experience building large scale web applications. I'm at expert at Javascript and have worked with Angular since pre 1.0.
Hire Now
Freelance Filters developer in Lagos, Nigeria
Business Process Designer and Software Developer
Microsoft Specialist, MCSD, MCDP (SharePoint), MCSA, MCTS, MCP, OCA, Certified Java Developer.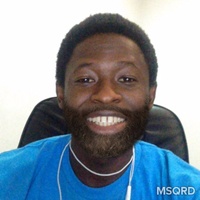 Hire Now
Freelance Filters developer in Lagos, Nigeria
A Passionate Geek
I figured you probably want to know a little more than my passion for tech. Professionally, I am a Software Engineer currently working with an awesome startup based out of San Francisco. With progressively responsible software engineering experience in business domains using latest technologies and platforms, result oriented, hands-on problem-solving, debugging and analytical capabilities. Passionate about balancing meeting resource and time constraints while doing it right, motivated with intellectual, analytical and creative ability to learn quickly, bringing a strong foundation of knowledge and skill set, well developed communication and interpersonal skills. I enjoy taking problems and turning them into simple and beautiful interface design. I love programming and always strive to be...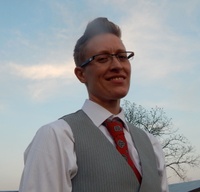 Hire Now
Freelance Filters developer in Madison, United States
Front-End Developer, Moodle Developer, SCORM Developer
I am an experienced front-end developer specializing in Moodle

filters

and themes and SCORM in Moodle. I have been working with the Moodle LMS for more than 10 years. I provide plugin development, theme development, SCORM development, and SCORM troubleshooting for Moodle. Over the last 10 years I've debugged hundreds of SCORM packages from more than 20 different authorware products. I know the market, and I know exactly where SCORM content can fail—and how—in the Moodle LMS.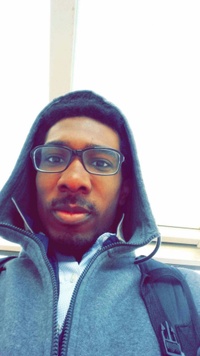 Hire Now
Freelance Filters developer in Saint Paul, United States
Problem Solver with Coding Skills
I've solved many different types of problems only some of which involve code. I can provide an interesting perspective and help achieve your goals by working intelligently and efficiently with you. To achieve the best results, I allow for a free consultation to fully understand your problem. And if I can't solve it immediately, I'll determine a future date by which I can have that problem fixed for you.
Are You a
Filters
Developer?
Get paid while making an impact. Become a Codementor for the next wave of makers.
Apply Now