Fernando Trigoso
Accomplished Software Architect and Developer, Team Mentor
$25.00
For every 15 minutes
I have been programming and mentoring teams for over 10 years. I have experience at many layers of the technology stack. I also have experience as an agile coach. I can help you with your software and your process. I focus on scalable web technologies, specifically React, Node.js, MongoDB, Redis. I have extensive experience deploying to Heroku and AWS. I also have extensive knowledge of many third party APIs, such as: Twilio, SendGrid, Mandrill, PubNub, Facebook, etc. I have worked with startups and large enterprises. I have designed many large software systems. I can help you improve the quality of your code through simplicity and a test-first mentality.
Average Rating
4.9
(14 ratings)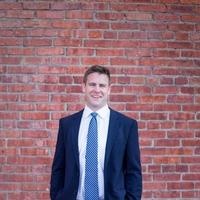 Fernando is an expert and a gentleman. He immediately identified my needs and worked with me to fully deploy my app.
Fernando is a true mentor. Besides being a great programmer he also has the gift of teaching. Highly recommended!
Fernando was great about being available, about helping me resolve my issue in a way that left me with clean code and also explaining things to me so I could understand and learn.
Fernando is very knowledgeable about the entire FullStack. He provided good recommendations for our server architecture in NodeJS/MongoDB.