Not looking for Fastlane Developers? Find other types of developers:
View Profile
Freelance Fastlane developer in Prague, Czechia
iOS developer (5 years, involved in 35+ projects) and teacher (private and university courses, talks)
Available in all timezones. Excelent English. From single person projects to Czech e-commerce app of 2017, from an Australian startup to large international clients in retail, telecommunications and banking, from teaching talented kids to giving talks on functional programming, I've seen a lot of iOS thoughout the years. My job has always been not just to make great apps, but also to improve the quality of development on all of our projects. I think we need to talk. Allow me to clean up your code, spruce up your app architecture and teach you all you need to know about Swift and iOS in the process. I can propose multiple solutions to any problem, and choose the one right for you. Also, feel free to use the sentence "Just shut up and fix my code." at any time during our session.
View Profile
Freelance Fastlane developer in Ghent, Belgium
Mobile developer with a lot of other interests
I have set up

fastlane

for a number of projects. This is both for native and hybrid apps.
View Profile
Freelance Fastlane developer in Milwaukee, United States
fastlane core contributor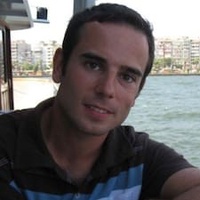 View Profile
Freelance Fastlane developer in Munich, Germany
Mobile / Full-stack / Database developer with lots of Linux and Security knowledge
I'm primarily a mobile, full-stack, and database developer with experience in Linux/DevOps.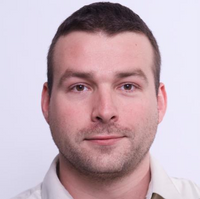 View Profile
Freelance Fastlane developer in Toeroekbalint, Hungary
A senior iOS developer
I'm Senior iOS Developer with 3 years of experience and as Java developer more than 3 years behind. I like to work on innovative and challenging products. I graduated at the Institute of Informatics and Economics in Computer science and economics. I've been working on many types of iOS applications ranging from business applications to DJ applications, including social, travel, matching, utilities, education, multimedia applications etc. As an experienced Developer I have strong experience in cost estimates, code review and team management/coordination. I have strong knowledge of architectural design and I deliver responsive, fast and high quality products using native and 3rd party frameworks and libraries. I have strong knowledge in: • networking with NSURLSession, Alamofir...
View Profile
Freelance Fastlane developer in Mesa, United States
Senior iOS Developer & Technologist
Todd Hopkinson is a technologist and principal member & software developer at Lava Monster Labs, with a passion for developing world-class products and contributing to top-talent creative and technology teams. Todd was Nike's iOS Team Lead on the FuelBand application.  He has worked for clients developing fitness, payment, wallet, hotel, shopping, travel, pharmaceutical, and other applications. His experience includes direct collaborations with Nike, Apple, Synapse, R/GA, and many more talented groups. He spent nearly a decade developing software at aerospace and defense company General Dynamics. He also published several independent iOS apps to the AppStore.
View Profile
Freelance Fastlane developer in Baguio, Philippines
Sr. Software Engineer/Architect (iOS)
My name is Roger Molas. I'm an iOS Developer. I'm excited about, innovation and community. Started programming at high school with BASIC and C, from there i got engaged with programming and explore everything related to bit and bytes. I started iOS development with Objective-C in 2011, published 4 applications on the app store. My Blog: http://www.rogermolas.com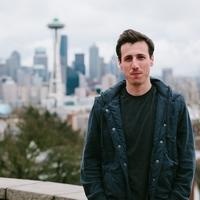 View Profile
Freelance Fastlane developer in Denver, United States
Lead Engineer @SnApp Dev
I'm passionate about software and love helping others work through their software related problems. I work at SnApp Development where we build mobile apps for small to medium sized businesses. I work on our backend Ruby on Rails app as well as our Android and iOS apps. I also get to work with our data stores including Postgres and Elasticsearch. Let me know how I can help!
View Profile
Freelance Fastlane developer in San José, Costa Rica
SR Software Developer
System Engineer with experience as a software development (mobile and web), quality assurance, web technologies, database technologies. I also participate actively on the communities, mostly on the Mobile and JavaScript communities participating in trainings and camps as speaker/organizer. I make it my goal to create software with the user in mind, creating applications with a useable and intuitive user interface experience. I also understand the importance of creating highly readable and easily maintainable source code. I am constantly striving to learn new technologies and look to ways to better myself in this rapidly changing industry. 8+ years of experience as Software Developer and Rich User Interface applications, integrating with various Databases and Client-Server applications i...
View Profile
Freelance Fastlane developer in Carnegie, Australia
Software Engineer at Blitzm Systems
I manage a software engineering studio specialising in apps for web/mobile platforms. 🤔 📲 🚀 As a co-founder of Blitzm Systems, my primary responsibilities involve project management, client communications and software design. This involves working on-site with my clients to understand their business, and translate their expectations into an engineering plan. While I do write a lot of code myself, I also delegate work to my amazing development team, who are based at our office in Docklands, Melbourne. When I am not developing apps or web systems for clients, I spend my time tinkering with the latest open source software. I'm especially interested in 3D software development and digital signal processing. Check out my twitter profile for updates of what I'm up to: http://twitter.com/jmho...
View Profile
Freelance Fastlane developer in Cairo, Egypt
iOS Tech Lead
I'm Ahmed Abdurrahman, a professional iOS Tech Lead/Engineer, UX enthusiast and an agile coach, I'm currently seeking a new position as an iOS Lead/Senior iOS Engineer. I have 6 applications published on the AppStore and 11 years of experience in the software development field in fast-paced, high-growth enterprise & start-up environments.
View Profile
Freelance Fastlane developer in Hong Kong, Hong Kong
iOS developer
4 years experience with software development, mainly focusing on iOS native app development. Previously the lead iOS developer in Jianshu and built Jianshu iOS. Love working with different technologies and have experience with Android native app development and Ruby on Rails.
View Profile
Freelance Fastlane developer in Ashburn, United States
Freelance iOS Developer
I'm New York based and have previously worked (freelance and then full-time) at Timehop where I worked on a team with one other iOS developer to scale the app up from 200,000 to over 10 million users. Being on such a small team, I was directly involved in making major architecture changes and designing APIs. Towards the end of my run at Timehop, I led and trained a team of two other iOS developers. I've been developing Mac apps for 10 years and iOS for 6 years. I'm proficient in both Objective-C and Swift and have experience with frameworks like CoreAnimation, AVFoundation, CoreLocation, Photos, ReactiveCocoa and many more. I'm a big fan of functional reactive programming and MVVM as well. I also have experience with the devops side of things. Some of the devops tasks at Timehop that I ...
View Profile
Freelance Fastlane developer in Kiel, Germany
iOS Developer @ car2go
6 years of professional iOS development, Full Time ObjC and playing with Swift. OOP, Xcode, Auto Layout, Rich UI, RESTful API, MQTT, Notifications, Keycloak, Fabric, HockeyApp, fastlane, cocoapods, and many more... Through my carrier I did met a lot of challenges, and therefore - I studied how to solve them. Let's talk and help each other learn new things.
View Profile
Freelance Fastlane developer in Delhi, India
Lead iOS developer
Have worked with multiple apps that have made wonderfully at the app store. Core data, 3D touch, Networking, File system, UI etc, have worked with all the aspects in the iOS eco system.
Are You a
Fastlane
Developer?
Get paid while making an impact. Become a Codementor for the next wave of makers.
Apply Now