Find a mentor

Web Programming

Mobile App Programming

Programming Languages

Data Science /Engineering

Database /Operations

Others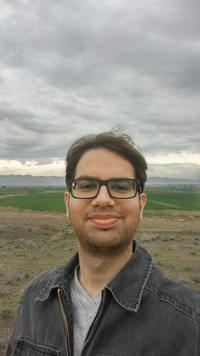 Farzam Tahmaseb Mirza
Experienced Full Stack Web Developer and CoFounder who highly motivated and dedicated performer which has a demonstrated more than 5 years of history in developing websites and web applications which recognized by colleagues and managers as persistent in efforts to overcome challenges and demonstrates innovation, communication, and teamwork to ensure quality and timely task completion.
MySQL
- 7 years experience
I strongly used Mysql in every project that I developed I used MySQL in small to large projects from the small websites or mobile apps to Enterprise web application projects. I also experienced on MySQL performance tuning for high load application in enterprise scale.
In almost all of my project I am using javascript to create dynamic web pages or handling realtime request in the backend
in every websites and web applications project, I used HTML and CSS for creating beautiful and stylish web pages and themes for my projects.
I am using Apache web Server for my every project, It is fast and reliable and I love it. I used appach for small project and enterprise level project with many concurent users. also, I am exprienced with appache performance tunning and caching modules.
Linux
- 4 years experience
I am working with various versions of Linux distribution and I am experienced with Linux web server configuration also maintaining it such as centos and Debian. I also familiar with configuring services and packages. I also use Linux for my development. Linux is very fast and secure. also, it easy for development. I love it.
I am using git source controller for my every project It is necessary and powerful. I used Git for my personal project or team projects on any scale. I am using git bash. I am experienced with Git commands and git-flow. I also installed and configured and marinated git server using gitLab.
Sarv Tour and travel Co Reservation API (Freelance)
Created an integration between various airline web services also get ticket availability, price and reservation also cancellation for various airlines easily through one web service.
2016
Client: Sarv Tour and travel Co