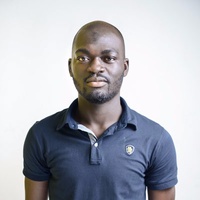 Farouq Oyebiyi
Machine Learning Engineer
$30.00
For every 15 minutes
I'm a Software Engineer with a major focus on Machine Learning, enterprise web applications and distributed systems. I've built large-scale machine learning systems for clients in a variety of domains from start to finish. I'm passionate about personalizing users experience; to that effect, I'm currently building the personalization systems at Konga, connecting shoppers to products they'll love and buy. I have strong interests in probabilistic graphical models, neural networks, latent factor models and their applications to recommendations and personalization, time series data and computer vision.
I use Python for all my Machine Learning. It's very easy and quick to build and test models either in the terminal or Jupyter notebooks. I've built customer segmentation/ customer profiling models, student at-risk model, financial forecast models and competed in a couple of competitions on Kaggle. And my work at the moment involves building recommender systems for an online store.
I have built various NLP projects such as understanding sentiment in text, chatbots, named entity recognition etc.
Python is my go-to tool for personal projects and Machine Learning. Nairaland, a place where I worked briefly, at one point was the most trafficked website in all of Nigeria was built using Python. I learnt how to scale Python applications to millions of users. Also, I've built a couple of ERPs in Python; a course management system for students, a course grading system for teachers, a web site to collate internet speed
Average Rating
5.0
(5 ratings)
Excellent command of ML and Keras
Farouq is a champ! He knows the ins and outs of code. What a great help!!