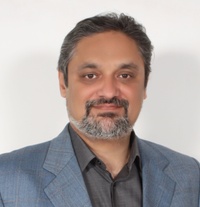 Farhan Zaidi
$12.00
For every 15 minutes
25 years of experience in software architecture, design and development. Skilled in architecture and design of networked, large scale distributed software systems, real-time systems, operating systems, enterprise and carrier grade telecommunication software systems, high availability and fault tolerant software applications, middle-ware, platforms, scalable data processing, distributed systems, concurrent programming and software framework implementation Worked in US Software industry as a Senior Software Engineer for more than 7 years and also held key positions in Software industry in Pakistan for 17 years.
ROuting Engine for VoIP Marketplace
A high speed and scalable routing engine for VoIP Wholesale Minutes Marketplace in EU. Performs Routing based on several constraints and emits Priority, Least Cost, Profit Margin based and Time of Day based Routes that result in savings for the customers.
API Gateway and Middleware
An API Gateway and Middleware for managing the exposed REST-API with Oracle and external RESTFUL back-ends. Performs Authentication, Authorization and validation, rollback and commits etc. for sevweral operations of a large Telecom corporation