Freelance Facebook Developers Available for Hire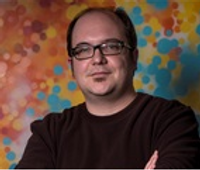 Hire Now
Freelance Facebook developer in Toronto, Canada
LAMP Stack - Facebook Marketer - Interview Prep
Senior developer with a focus on online advertising, PHP development, devops, and open source database technologies. Available to assist with mentoring, freelance projects involving anything PHP related, or tied in to the

Facebook

Marketing API. I can also provide interview preparation services!
Hire Now
Freelance Facebook developer in Miami, United States
Solutions Architect
I have been involved in designing software marketing automation applications.
Hire Now
Freelance Facebook developer in Bethnal Green, United Kingdom
Freelance web developer and digital consultant
I am based in London though my online availability does vary, so give me a try whatever time it is as I might be awake/available!
Hire Now
Freelance Facebook developer in Ashburn, United States
Patient problem solver, Advice and Teaching. I want to help.
Used

facebook

for various clients and ventures to boost traffic. Things such as implementing tracking and creating repeatable market processes.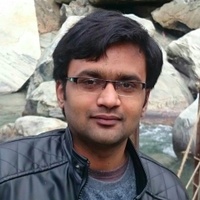 Hire Now
Freelance Facebook developer in Pune, India
Former Full-Stack @Zomato.com, Google Summer of Code Participant
Schedule a session here - https://calendly.com/shubham-desale/15min I am an experienced full stack developer with passion for sharing my learnings and insights. I love to work on large scale projects from ground up and have good experience of dealing with modularity, predictability, concurrency, scalability of an app throughout the dev cycle.
Hire Now
Freelance Facebook developer in Delhi, India
Senior Full Stack Developer
I'm a Senior Software Developer (Full Stack) developer based in Gurgaon (India), specialising in building web apps. I enjoy learning new frameworks, read programming books and watching video-courses. If you need help with your project, fixing bug, refactoring codebase, guidance on how to give your web application a better architectural foundation, I'm your guy. :) $$ Money-back guaranteed – just let me know if you're not happy and your money stay with you.
Hire Now
Freelance Facebook developer in New Delhi, India
Web Developer with expertise in python and django
I am a freelance consultant. I help companies to scale up their infrastructures and in development of their products .
Hire Now
Freelance Facebook developer in Alden, United States
Software Engineer with mobile, web, and distributed systems development experience
I have built many applications, both mobile and web, that integrated with Facebook. Level of integration was everything from Social Sign-On to Open Graph stories.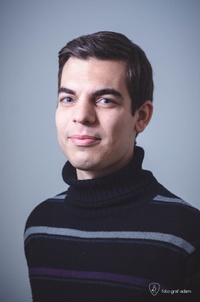 Hire Now
Freelance Facebook developer in Budapest, Hungary
Java Developer
I am an experienced Java developer, who mainly worked on the back-end side of web applications. I have extensive experience in code refactoring, debugging, but I also created applications from scratch. Thus I can help you to improve or extend existing system, or launch a totally new application.
Hire Now
Freelance Facebook developer in St. Petersburg, United States
Facebook Ads Campaigns, Google AdWords and SEO, YouTube Video Tutorial Production, Udemy + Skillfeed Course Instructor, 80/20 Inbound Marketing
Made a

Facebook

page with hundreds of thousands of likes and managed ads for hundreds of clients in more than 30 countries.
Hire Now
Freelance Facebook developer in Austin, United States
CTO, Full-stack Rails and JavaScript developer w/11 years of experience
I'm the co-founder and CTO of Austin-based conversational interface agency Voxable. I've worked as a professional web developer at a number of high-profile startups in Austin, and I spent several months teaching web development full time for MakerSquare's inaugural cohort. I'm patient and I love to help folks learn!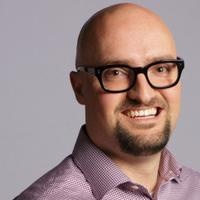 Hire Now
Freelance Facebook developer in Renfrew, Canada
Lead Developer at Binary Works (IOS + Swift) with 9 Published Apps
I'm a Mobile Dev who writes apps for my indie startup and have published 9 apps to the App store to date with over 100K in downloads. I'm Passionate about code and understanding concepts - the why behind the what! Love helping new Developers learn the ropes - no question too small.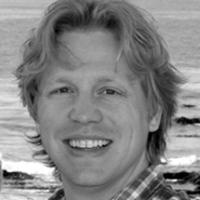 Hire Now
Freelance Facebook developer in Austin, United States
CTO / Senior Developer
Ryan Felton is an effectual and highly motivated technology leader at NexusHQ with over a decade of experience in the technology industry, launching companies into competitive positioning. Known for his dedication, perseverance and expertise in identifying efficient, cost effective processes, Ryan has been recognized for successfully energizing teams towards highly efficient performances with direct positive impact on revenue. With a natural proclivity for forward thinking, Ryan led the Technology & Product Teams at BLiNQ Media to win the "Facebook Preferred Marketing Developer Innovation Competition", eventually growing the company from concept to acquisition by international publishing giant Gannett, a Fortune 500 Company, in (4) four years. Ryan has recently received an Executive...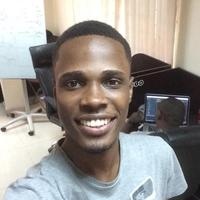 Hire Now
Freelance Facebook developer in Lagos, Nigeria
Web Application Developer at INITS Limited
A very hard working and keen person, fun to be with and trust worthy. Plus i have a good sense of humor. Loves One Piece, Naruto and Bleach. Have a great passion for Teaching Programming and Tech stuffs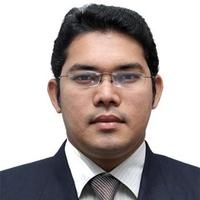 Hire Now
Freelance Facebook developer in Kochi, India
Web and mobile app developer more than 8 Years of experience
Over eight years of experience as a web developer, working solely and as a part of a team. Strong skills in modern web and mobile technologies, Agile, SPAs (single page web applications), high scalability on cloud infrastructures like AWS, iOS and Android, Node.js, Python, RoR, PHP and NoSQL. Very much interested in consumer and enterprise applications, lean startups and big data applications.
Are You a
Facebook
Developer?
Get paid while making an impact. Become a Codementor for the next wave of makers.
Apply Now