Freelance Expression Developers Available for Hire
Hire Now
Freelance Expression developer in Amsterdam, Netherlands
Full Stack Developer / Growth Marketer
I was born and raised in Germany but today my home is anywhere between Europe, the Middle-East and Southeast-Asia. New experiences and culture draw me to travel to, and to live in different countries all around the world - With stronger foreign ties come a different, new perspective on all aspects of life and business which I continue to embrace.
Hire Now
Freelance Expression developer in Chattanooga, United States
My name is Aaron Gustafson and I work on the web.
I am the founder and technical lead of Easy Designs, a web development consultancy focused on helping businesses elegantly tackle the challenges of presented by all these crazy screens you see everywhere. I am an Invited Expert to the World Wide Web Consortium's Responsive Images Community Group, a Rosenfeld Media Expert specializing in front-end web design technologies and techniques, the Founder and Publisher of Web Standards Sherpa, and the Founder of the Chattanooga Open Device Lab. I also co-founded the event series Code & Creativity and Retreats 4 Geeks. I'm also a former Manager of the Web Standards Project (WaSP). I wrote the web design book Jeffrey Zeldman calls a "modern classic": Adaptive Web Design. I've contributed to a few other books, have written a ton of articles, an...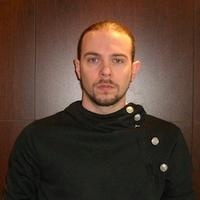 Hire Now
Freelance Expression developer in Ashland, United States
Independent Internet Professional
I'm a solutions-oriented full-stack web developer with several years experience in PHP, SQL, JavaScript, HTML/XML/XSLT, CSS, Linux/Windows, Bash and many frameworks/plugins/products thereof including: Laravel, CodeIgnitor, Zend, Ratchet, Composer, MySQL, MSSQL, jQuery, YUI, Bootstrap, Angular, Grunt, Sass, Compass, AWS, Apache, Nginx, IIS, Magento,

Expression

Engine, WordPress, Movable Type, and Cascade Server to name a few. Whether I'm hired to work as part of a multi-dev team, team lead, or the sole developer on a project I make a deliberate effort to adapt, relate, and interact with my peers on their level so we're all on the same page and as cohesive as possible; and as John "Hannibal" Smith says "I love it when a plan comes together". Every teacher can learn from their students and e...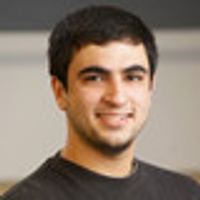 Hire Now
Freelance Expression developer in Ashburn, United States
Full Stack Sr. Developer: PHP - Node - Angular - React - Vue
I am primarily a Web and Interactive Development professional. I started my career working with some great people at web and animation firms out in Austin, TX, prior to moving and building my own startup back home. Through Bad Wolf Interactive, I provide Strategy, Design, Development and Maintenance support and consultation services to a diverse portfolio of foreign and local clients. I am also a FinTech consultant and provide strategy, development and management services to a few financial sector clients.
Hire Now
Freelance Expression developer in Redruth, United Kingdom
A dedicated & experienced web developer living by the sea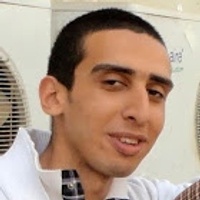 Hire Now
Freelance Expression developer in Ashburn, United States
Free-Lancer in Systems Biology, ML
I am Data Scientist in Bioinformatics, Machine Learning & recently in Computational Chemistry through self-learning, academia & Industry Hackathon. I use Neural Network for sequence models in many fields. I had trained in IBM hackathon in Malarial resistance. My recent work concerning Malaria resistance involved network analysis for pre-feature selection for Machine learning This work was published in Genome Research: https://genome.cshlp.org/content/early/2018/04/11/gr.228460.117.full.pdf+html Also I participated as researcher assistant in "Introduction to Bioinformatics course" that taught me how to teach Bioinformatics My main focus lies in the field of Systems Pharmacology where I can find new pathways or new side-effects of a FDA-approved drugs without the 1.2-Billion-dollar syste...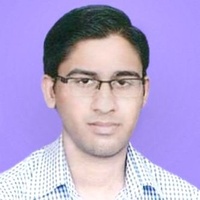 Hire Now
Freelance Expression developer in Ashburn, United States
Full-Stack Developer
I'm a full-stack software developer. I have consulted for, designed and developed a number of websites and apps. I have experience of shipping products and scaling them.
Hire Now
Freelance Expression developer in Rhyl, United Kingdom
Zend Certified PHP Developer
I am an advanced PHP Developer who holds Zend Certification for PHP 5.3, with over 10 years web development experience. I have experience developing both small and large web based applications. My experience encompasses both front-end and back-end, developing responsive websites with a framework powered back-end.
Are You an
Expression
Developer?
Get paid while making an impact. Become a Codementor for the next wave of makers.
Apply Now