Freelance Event driven Developers Available for Hire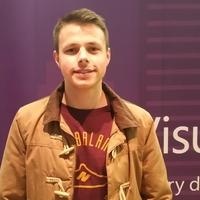 Hire Now
Freelance Event driven developer in Lisbon, Portugal
Chief Software Architect (Javascript, Angular 2, .net core), MSc in IT Management
I'm an Entrepreneur. My goal is always to be a recognized as an expert in the fields of software engineering, enterprise architecture, and IT management I like new technologies because I believe that nowadays, the IT enables companies to innovate and transform their businesses, not just serve as IT services. On the other hand, I also like to meet and understand older technologies. I am able to independently seek information needed for problem-solving and apply it in practice. In what I do day to day I do not see a job but a lifestyle. I believe that in this way I do bring value to the business. I have vision on things I do because I always think about the future of my projects, and what changes may happen to them. I quickly find a common language with people. I know endure stressful...
Hire Now
Freelance Event driven developer in Nolensville, United States
Results-oriented software problem solver
I love solving problems. My favorite thing is making somebody's life easier, and there's no such thing as something I'm not willing to tackle (hence the unfortunate WinForms experience). I believe success can only be judged by the end result.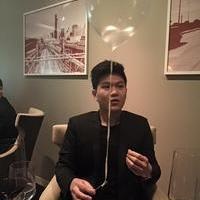 Hire Now
Freelance Event driven developer in Chicago, United States
engineering fellow
I'm an aspiring teacher and confident in my skills to solve your problems quickly by pointing you to the right resources and identifying misconceptions. Please come to our sessions on time and ready to learn! I'll do the same and make sure you go away with everything that you need. Minimum session length is 30 minutes.
Hire Now
Freelance Event driven developer in Johannesburg, South Africa
C# / JavaScript Developer focusing on domain-driven design and messaging.
I have more than 20 years of experience in the professional arena as a developer, consultant, and architect within many industries and have provided strategies and solutions that have contributed to the successful implementation of various systems. I believe firmly in the development of quality software that empowers users to get their job done. My current focus is on domain-driven design implemented within an event-driven architecture based on message-oriented middle ware. I have many open source repositories (https://github.com/Shuttle) that include a service bus (https://github.com/Shuttle/Shuttle.Esb) and an event sourcing mechanism (https://github.com/Shuttle/Shuttle.Recall).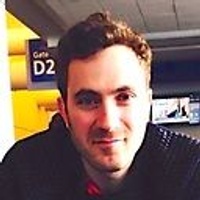 Hire Now
Freelance Event driven developer in Los Angeles, United States
Love teaching as much as learning. No such thing as a bad question.
Lead client-side architecture for a SAAS company in ad-tech. Current stack: React, Redux and Typescript and PHP 7 (JSON only) API; Legacy stack: Angular 1.5+ (built with Grunt) and a PHP (JSON only) API. In my free time, I dabble in other languages like Scheme - next up will likely be C or Go.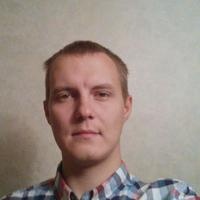 Hire Now
Freelance Event driven developer in Ashburn, United States
Fullstack Javascript Developer
Expert Javascript developer, proficient with Node.js. Have experience using PostgreSQL, ElasticSearch, Redis, and a bit of MongoDB. Github — https://github.com/elmigranto Upwork — https://www.upwork.com/freelancers/~010910ba0bc7d1797a CV — http://stackoverflow.com/cv/elmigranto Loving React and Node.js. Pretty impressed by Elm.
Hire Now
Freelance Event driven developer in Torino, Italy
CTO | Fullstack dev | AngularJS | NodeJS | Microservices | Realtime
Seasoned systems and distributed IT solutions architect, adept at designing and implementing effective and efficient technical solutions. Rock solid IT background and technical knowledge combined with project management skills. Exceptional problem-solver, with broad understanding of web related technologies, databases, GIS and related spatial-enabled applications. Open Source software geek and systems programming enthusiast. Team management experience in both Systems Administration and Software Engineering from startup to top italian companies. Technology enthusiast, DIY, early adopter, knowledge sharer, DRY and KISS fanatic.
Hire Now
Freelance Event driven developer in Los Angeles, United States
Director of Engineering
Hire Now
Freelance Event driven developer in Islamabad, Pakistan
- Seasoned ICT Professional with 14+ years of experience in North American and EMEA Regions -Strong portfolio of successfully delivering time sensitive BSS/OSS solutions - Adept at the analysis of existing business processes and mapping them to product capability - Proven Pre-Sales , Project Management , Business Analysis and Solution Architecture skills. - Extensive Knowledge of Telecommunications Domain as well as Software Development Tools and Methodologies. - Harnessed relationship management with MNC Clients and Vendors such as Microsoft Corp , Siemens , Wateen , Etisalat , PTCL . - Intimately familiar with working culture of companies of all scales , from small start ups to multinational enterprises - Have traveled and lived extensively all across the globe. This makes me feel like a...
Hire Now
Freelance Event driven developer in Islamabad, Pakistan
C, Node.js, Python, VoIP, Network, Media Developer
Experienced System Architect with a demonstrated history of working in the computer software industry. Strong engineering professional skilled in Layer 7 Dispatchers, Protocol Stack Development, Diameter, Radius, Session Initiation Protocol (SIP), Media Servers, C, Python, Node.js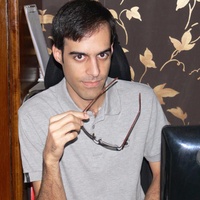 Hire Now
Freelance Event driven developer in Tehran, Iran, Islamic Republic of
Book worm, Early adapter of new technologies, Problem solver, Agile developer and Software craftsman.
I learned programming at the age of seventeen and fell in love with software development! Now I am an experienced full stack developer with more than 20 years experience in programming, primarily in back-end and architecture for web applications also experienced in technical leading and coaching. I'm a big fan of clean, readable and changeable code so can't stand even one extra space in code!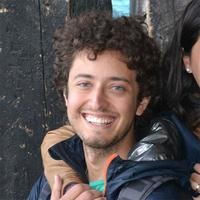 Hire Now
Freelance Event driven developer in Buenos Aires, Argentina
Frontend developer. React/Redux & ❤️ GraphQL
I'm Pablo, a 26 y/o argentinian web developer, organiser of Laravel & MeteorJS meetup groups in Buenos Aires.
Hire Now
Freelance Event driven developer in Irvine, United States
Started, led and mentored the Android team at Hart
My favorite experiences are seeing my team members have those aha! moments. I really love everything Android and Java. I can help with anything from general Java issues to new Android APIs. Having trouble understanding REST calls and JSON? Need some help getting a RecyclerView working? I can help.
Hire Now
Freelance Event driven developer in Berkeley, United States
The best products come from innovation through healthy, non-competitive, and agile collaborations.
For the majority of my career (over 15 years), I have focused on enterprise level applications primarily working with Microsoft tools & technologies. I've been working with Node.js, Angular.js, and other similar frameworks. In particular, I have been working with the MEAN Stack (https://github.com/meanjs/mean), and have become a main contributor to the project. Software development problems are not too different but the infinite ways they can be resolved through new innovative methods inspires me. As a consequence, I have abundant experience in learning new technologies quickly. I may not know the definition of every technical term, but chances are I know it well in practice. I've always had the ability to look at a project from bird's eye view and calculate how any change will affect th...
Are You an
Event driven
Developer?
Get paid while making an impact. Become a Codementor for the next wave of makers.
Apply Now