Not looking for Event Developers? Find other types of developers:
View Profile
Freelance Event developer in Raleigh, United States
Accomplished Software Architect and Developer, Team Mentor
I have been programming and mentoring teams for over 10 years. I have experience at many layers of the technology stack. I also have experience as an agile coach. I can help you with your software and your process. I focus on scalable web technologies, specifically React, Node.js, MongoDB, Redis. I have extensive experience deploying to Heroku and AWS. I also have extensive knowledge of many third party APIs, such as: Twilio, SendGrid, Mandrill, PubNub, Facebook, etc. I have worked with startups and large enterprises. I have designed many large software systems. I can help you improve the quality of your code through simplicity and a test-first mentality.
View Profile
Freelance Event developer in Johannesburg, South Africa
C# / JavaScript Developer focusing on domain-driven design and messaging.
I have more than 20 years of experience in the professional arena as a developer, consultant, and architect within many industries and have provided strategies and solutions that have contributed to the successful implementation of various systems. I believe firmly in the development of quality software that empowers users to get their job done. My current focus is on domain-driven design implemented within an event-driven architecture based on message-oriented middle ware. I have many open source repositories (https://github.com/Shuttle) that include a service bus (https://github.com/Shuttle/Shuttle.Esb) and an

event

sourcing mechanism (https://github.com/Shuttle/Shuttle.Recall).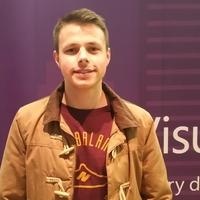 View Profile
Freelance Event developer in Carnaxide, Portugal
Chief Software Architect (Javascript, Angular 2, .net core), MSc in IT Management
I'm an Entrepreneur. My goal is always to be a recognized as an expert in the fields of software engineering, enterprise architecture, and IT management I like new technologies because I believe that nowadays, the IT enables companies to innovate and transform their businesses, not just serve as IT services. On the other hand, I also like to meet and understand older technologies. I am able to independently seek information needed for problem-solving and apply it in practice. In what I do day to day I do not see a job but a lifestyle. I believe that in this way I do bring value to the business. I have vision on things I do because I always think about the future of my projects, and what changes may happen to them. I quickly find a common language with people. I know endure stressful...
View Profile
Freelance Event developer in Tel Aviv, Israel
.Net Expert, NetMQ author and zeromq maintainer
Expert in distributed system in .Net. High performance scalable systems. Author of the NetMQ open source project and maintainer of zeromq open source project (C & C++)
View Profile
Freelance Event developer in Târgu Mureş, Romania
Highly rated full-stack GDE expert, API/Javascript/jQuery/PHP/MySQL coach, experience in scalability. Among top users on Stackoverflow (103k reputation) and Google Developer Expert (GDE).
Full-stack engineer for over a decade(13+yrs). 3 yrs experience in online mentoring and consulting, I possess coaching skills that enable much more effective dialogue, lots of sessions completed, and great reviews as you can see on my profile. As a technical engineer, and head of scalable cloud applications, I've completed various projects, large scalable sites/SaaS solutions. I have over 13 years experience in APIs, PHP, SQL, MySQL, Javascript/jQuery, Scalability, Redis, Memcache, Riak, Beanstalkd, and strong DevOps skills. Yii Framework/Laravel advocate a love working with RESTful services. I am experienced in query optimizations where I had achieved great results on MySQL. Among my other abilities there is also the rapid abilities to debug or troubleshoot a particular problem. Choose ...
View Profile
Freelance Event developer in Berkeley, United States
The best products come from innovation through healthy, non-competitive, and agile collaborations.
For the majority of my career (over 15 years), I have focused on enterprise level applications primarily working with Microsoft tools & technologies. I've been working with Node.js, Angular.js, and other similar frameworks. In particular, I have been working with the MEAN Stack (https://github.com/meanjs/mean), and have become a main contributor to the project. Software development problems are not too different but the infinite ways they can be resolved through new innovative methods inspires me. As a consequence, I have abundant experience in learning new technologies quickly. I may not know the definition of every technical term, but chances are I know it well in practice. I've always had the ability to look at a project from bird's eye view and calculate how any change will affect th...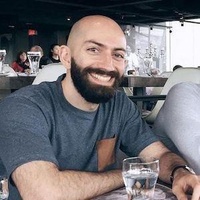 View Profile
Freelance Event developer in Montreal, Canada
Co Founder at DecodeMTL
I am a full-stack web developer and educator from Montreal, Canada with over ten years of experience. I have worked for startups, agencies, and large companies. I co-founded and am currently teaching at DecodeMTL, a full-stack JavaScript Web Development bootcamp in Montreal, Canada. I am also an instructor and mentor at the local Ladies Learning Code chapter, and sometimes do mentoring at HackHands. I love teaching more than anything and I am motivated by seeing my students succeed :)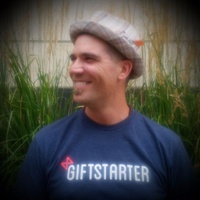 View Profile
Freelance Event developer in Vancouver, Canada
Internaut explorer.
500 Startups alum and long time internaut. Co-founded several companies and worked on three continents. Last travel data app > 23M/yr+ revenue. Managed teams with 35+ people. Raised funding three time including a startup studio. Bootstrapped to profitability twice. Sold thrice, but never huge. Software designer, whistleblower fan and occasional writer. Social engineer and the internaut of things. The rest is inconspicuous. I enjoy small teams who do big things and being a full time traveler with my family. All problems can be solved and every moment a new opportunity. I constantly need help with one or more of these keywords and can help you with the same: javascript, architecture, architect, design, api, react, redux, react native, ionic, angular, node.js, stamplay, stripe, google clou...
View Profile
Freelance Event developer in Grand Forks, United States
Full-Stack Web Developer & Hybrid Mobile Developer (Ionic 1 / 2 / 3 + Angular 1 / 2 / 4) | Previously: Senior Software Engineer @ SmartThings / Samsung
Web (JavaScript, Python, Django, Angular) & Mobile Developer (Swift iOS, Hybrid Ionic, etc) passion for building awesome apps that wow. Also have experience teaching command-line tools, Git + GitHub, JavaScript to over 200 engineers at large corporation. Really enjoy teaching programming & application development to anyone looking to become a developer. More Projects can be found on my GitHub: https://www.github.com/northDacoder Languages & frameworks I have experience with: Python Django Javascript jQuery NodeJS AngularJS MeteorJS UnderscoreJS PostgreSQL MySQL Front-end Design: HTML5 Twitter Bootstrap Foundation CSS3 Responsive/Adaptive Design Media Queries Mobile UI Design Mobile Development (Native) iOS 9 + Swift 2.1 Mobile Development (Hybrid)...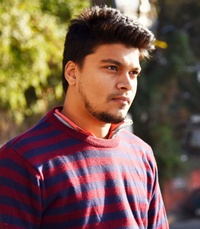 View Profile
Freelance Event developer in Belra, India
Programmer since 2006. Lead technology for startups and enterprises.
I love building apps and working on cutting edge technologies, ensuring that they're ready for market in short development time. I also like to ensure the applications to be heavily iterated and improved based on user feedback and performance metrics.
View Profile
Freelance Event developer in Wrocław, Poland
(freelance developer ∪ consultant ∪ trainer) ∩ Python
I spend my days coding, learning news stuff and try to get things done, sometimes I fail but is a part of the process. I like to share my knowledge and passion for the things that I love to do, so whether you want to be a programmer or a better programmer I am here to help. I believe there is nothing more important than persistence to achieve your goals, if you have it your are halfway there.
View Profile
Freelance Event developer in Denpasar, Indonesia
JavaScript and UX engineer
I build, I scale, I communicate, I deal. I'm a software engineer, a funk drummer, an entrepreneur, and a coding school teacher. To me, the more hats the better, from engineering to business to product to fedoras. I'm passionate about consumer facing applications and the experience that defines them. I don't usually talk about astrology, but when I do, I brag that I'm a true Aries - highly motivated, driven, action-oriented, and open - ok so maybe I only brag about the better qualities. I strive to be aware, to learn from the people around me, and to boost those same people to success. I thrive in high-pressure, greenfield environments.
View Profile
Freelance Event developer in Nolensville, United States
Results-oriented software problem solver
I love solving problems. My favorite thing is making somebody's life easier, and there's no such thing as something I'm not willing to tackle (hence the unfortunate WinForms experience). I believe success can only be judged by the end result.
View Profile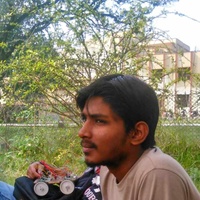 View Profile
Freelance Event developer in Varanasi, India
Core Developer of Open Source Project: P2PSP and participated in Google Summer of Code.
I Worked at Google Summer of Code 2015 with P2PSP as my mentoring organisation. i am also a participant of Microsoft Hackathon Code.fun.do 2016 I have mentored students from different branches in my institute. I helped organizing programming workshops and mentored students to learn python ,java, Android Development,Unity game engine APi, how to build scalable softwares using different frameworks.how to administer backend servers, how to contribute to open source with git and github and most importantly how to write efficient, readable and extensible code.
Are You an
Event
Developer?
Get paid while making an impact. Become a Codementor for the next wave of makers.
Apply Now