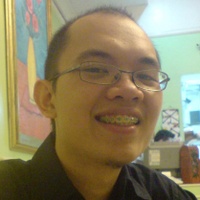 Eumir Gaspar
Front end / UI specialist but I have since expanded my skill set to include devops, back end (ruby/rails), and even database optimization
$15.00
For every 15 minutes
I have been working with Ruby on rails first as a pure front end dev who only touched HAML/SASS back in 2009. In 2010, I was trained to do backend (even hardcore metaprogramming!) so now I can comfortably do both.
Css2
- 12 years experience
I started out as a front end developer back in 2005 and eventually was converted to a full-stack developer in 2010 (Ruby on Rails). While I mostly work with backend now, I am one of the few people in my current team who can also tackle CSS/HTML designs with no problem.
I am an advocate of semantic markup (no divitis and unnecessary tags!). I am also advocating http://rscss.io for logical and maintanable CSS (disclaimer, I did not make rscss, but the person who did is my acquaintance!)
Legacy Code: Diving into Source Code
Legacy code is every developer's worst nightmare. Learn how to use source_location to handle legacy code!