Freelance Etl Developers Available for Hire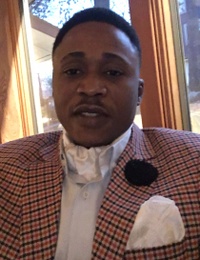 Hire Now
Freelance Etl developer in Atlanta, United States
Solution Developer, Consultant, Software Engineer, Tutor
I have done different data tranformation and manipulation using SQL Server Data Tools. Extracting, Transforming and Loading Data from one database to another. Designed a cutting edge SSIS used by Salesforce to consumed data on SQL Server.
Hire Now
Freelance Etl developer in Chiswick, United Kingdom
Rails developer with extensive experience
Significant experience in building and running fault-tolerant

ETL

systems, built primarily on AWS using Ruby. Able to advise on both the design and operation of such pipelines.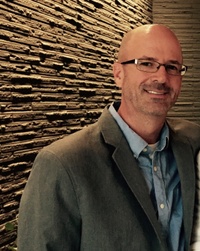 Hire Now
Freelance Etl developer in Eugene, United States
Microsoft SQL Database Designer, Developer and Administrator
My current job involves creating and managing a wide collection of processes that moves and integrates data across government systems. I have used SSIS but my philosophy has been to design and code these in SQL Server stored procedures as much as possible, as that makes the

ETL

jobs easier to maintain, and more accessible to whomever follows me.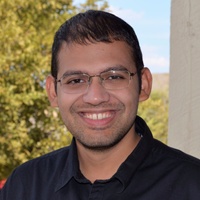 Hire Now
Freelance Etl developer in Keller, United States
Lead developer
Have developed multiple informatica workflows involving various data warehousing concepts
Hire Now
Freelance Etl developer in Ascot, United Kingdom
I've been building

ETL

applications professionally using Ab Initio for about 13 years.
Hire Now
Freelance Etl developer in Denver, United States
Fullstack Rails/Javascript Engineer
I'm a full-time Ruby on Rails and Javascript engineer in the startup space. I enjoy explaining underlying concepts and solving problems via practical code examples. I've worked on a couple dozen Rails applications (for myself, freelance clients, and big companies - please see LinkedIn profile).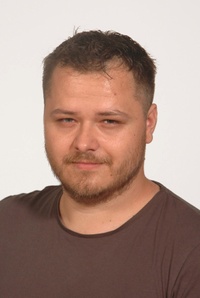 Hire Now
Freelance Etl developer in Zabok, Croatia
Software Development Contractor
I'm a passionate software developer always looking for new challenges. I have the guidelines in my life. 1. It's not a shame not to know something, but not wanting to learn. 2. Knowledge is useless if not shared 3. Always prioritize quality, but be reasonable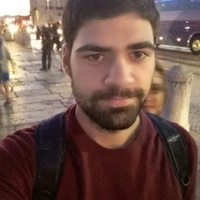 Hire Now
Freelance Etl developer in Ebertswil, Switzerland
Data Scientist
Experienced data enthusiast, with strong interest in applications of Deep learning and in particular in NLP.
Hire Now
Freelance Etl developer in Montevideo, Uruguay
25+ years experience, top expert in Elasticsearch (FullText and Analytics), Data Engineering, Cloud, and for the Kotlin Language.
I am a well rounded software developer that covers many development languages, frameworks, tools, infrastructure and cloud providers. Some of my top include Java / Kotlin for languages (but I touch many more including Java, Groovy, Scala, Typescript, Javascript, C#, Dart), any SQL database, most NoSQL engines, Solr / Elasticsearch (expert in both), and working in the Cloud with AWS as my highest and some services of Azure in the middle. My top skills are currently in: Data Engineering, Back-end development (REST, Server-side), Search and Analytics, Cloud, and the Kotlin Language.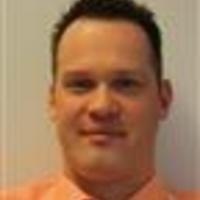 Hire Now
Freelance Etl developer in Groningen, Netherlands
Enterprise Architect Engineer with 30+ applications 100+ integration solutions 10+ apps
With every project there seems to be an

ETL

component.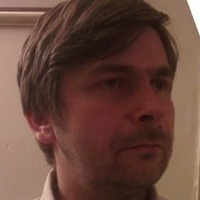 Hire Now
Freelance Etl developer in Zagreb, Croatia
Highly accomplished and motivated seasoned professional with over 16 years of combined software engineering, business analysis and entrepreneurship experience
I work with (and lead) others in a manner that promotes development of necessary skills, knowledge and understanding needed for each specific business process from end user's perspective.
Hire Now
Freelance Etl developer in Ashburn, United States
Data driven technologist | Web | IoT
Solving business problems with technology is what drives me. I believe it can make life easier for us if implemented correctly and for the right reasons. I help teams focus, design solutions and implement them. When new issues arise, go through the same cycle. I believe that while perfection is a goal, delivery is a need. To achieve that balance teams need to work together, and in my 15+ yrs in the IT world I've seen it in small and large organizations. I can provide guidance, training and work with different groups of stakeholders and business owners to translate requirements into a functional solutions. If you'd like to schedule a session, send me a message and I will reply as soon as possible.
Hire Now
Freelance Etl developer in Hornchurch, United Kingdom
Java and ETL Consultant with 10+ years experience
Senior consultant working on typical data warehouse, SOA, ESB, Big Data, hadoop, and data transformation projects. I know Java and Talend very well.
Hire Now
Freelance Etl developer in Cluj-Napoca, Romania
Software storyteller
Coding brings me a lot of satisfaction. I find it disciplines my mind in surprising ways. Most of our young life, we are taught how to use technology. Yet many people never make the shift from users of technology to creators of technology. I would describe myself as a futurist.
Hire Now
Freelance Etl developer in Brampton, Canada
Fullstack developer and former college prof here to help you!
I'm a full stack developer who's worked for the likes of snapchat, Bitstrips, and many smaller startups. I've been working with Django and JavaScript (even dipped my toe inside Firefox Extensions back in the day). I'm super comfortable with functional programming in JavaScript and Python as well as Object Oriented Programming (OOP). I've even built datawarehouses which really helped me master SQL. I love helping people learn about the craft of programming. I've done lots of mentorship throughout my career and even spent some time teaching at Canda's largest college (Seneca). I'm comfortable explaining technical concepts to people of all levels of technical knowledge including anyone just starting out (that was the best part of teaching college in fact!). I'd love to work with you to so...
Are You an
Etl
Developer?
Get paid while making an impact. Become a Codementor for the next wave of makers.
Apply Now