Find a mentor

Web Programming

Mobile App Programming

Programming Languages

Data Science /Engineering

Database /Operations

Others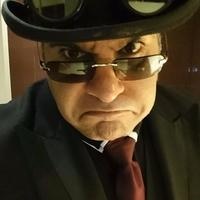 Ethar Alali
Engineer with 20+ years web, desktop,devices. Mixing TDD, BDD & MDD, EA, Stats, Math & Code into a fizz of a biz.
Legacy in Visual Studio: GUID's for COM Interop in Excel. Why?
Working with GUIDs when creating COM Interop objects with .NET
Dive into Genetic Algorithms: A 101
Introduction to Genetic Algorithms
Greedy Local Optima, not a Global Optima Make
Many optimisations are context dependent. Always challenge conventional wisdom. You'll never know what you'll find a breakthrough.
JS Testing with Mocha, 101
A getting started guide to the mocha JS testing framework. A powerful way of testing front and back -end code.
Generating Test Credit Card Numbers, Fast!
Generating test Credit Card Numbers or Tokens for testing
Code Coverage, Metrics & Cyclomatic Complexity
Code Metrics, Coverage & Cyclomatic Complexity