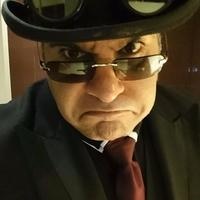 Ethar Alali
Engineer with 20+ years web, desktop,devices. Mixing TDD, BDD & MDD, EA, Stats, Math & Code into a fizz of a biz.
For every 15 minutes
Hi! My name is Ethar, though you'll get away with pronouncing it "Ether". "I love coding!" and despite that intro, I don't like sounding like Donald Trump. Not that you could ever confuse us two really :) I've been a full stack guy for over 20 years and these days, churn out JS, Node, C#, both SQL & NoSql and run on AWS, including developing IoT platforms and Alexa skills. As well as coding help, I also encourage developers and architects to look at problems differently. Committing to effective, clean, value driven solutions is crucial and my experience both in code and business provides a unique slant on why code is written in the first place. I also regularly recruit, so understand the needs of folk trying to break into the industry. Despite over 22 commercial years in the IT industry, holding very senior roles, and running companies and organisations, I still prefer coding. I've spent a lot of time doing complex computing tasks and building circuits, and work across IoT, AI/Machine Learning, High performing computing and use Lean-EA and Lean Startup to help enterprises and startups alike work more effectively. Many of my calls end in YAGNI (You Ain't Gonna Need It), which saves on unnecessary costs elsewhere. Ethics? Plenty. Probably to my own detriment. Projects: Contributed to OSS including JabaJS and a local community tech calendar Alexa Skill OSS project called "WhatGeeks" (accepting PRs if you're interested).
4
C#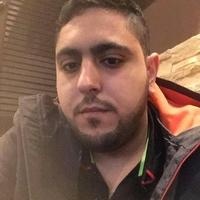 Legacy in Visual Studio: GUID's for COM Interop in Excel. Why?
Working with GUIDs when creating COM Interop objects with .NET
Dive into Genetic Algorithms: A 101
Introduction to Genetic Algorithms
Greedy Local Optima, not a Global Optima Make
Many optimisations are context dependent. Always challenge conventional wisdom. You'll never know what you'll find a breakthrough.
VIEW MORE POSTS
Average Rating
5.0
(17 ratings)
Ethar is not only good at programming and also really good math. He covered wide range of knowledge during the session
Efficient and clear. His code can not only solve the problem but also so beautiful
Excellent. Quickly understood what I was looking for and was able to show me how to accomplish what I needed in one session.
Very patient, very knowledgeable, worth all the money.
Ethar is very good and skilled mentor. He helped me understand a solution for a project and he found time in his schedule to talk through it making sure I got everything right. I would definitely use his help again in the future!
Gave great feedback on my assignment to help me understand it.
Solved my issue in a matter of seconds! Thank you!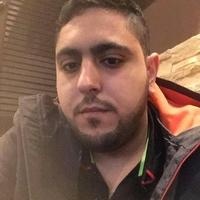 one of the best mentors i had.
Just the help I am looking for.
VIEW MORE REVIEWS