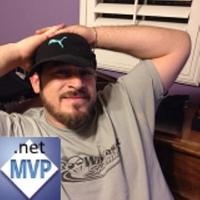 Paul Ishak
Finding solutions is my expertise.
$30.00
For every 15 minutes
Hello, welcome to my profile! I am a 4 time & current Microsoft MVP award recipient. I have also received the Microsoft Community Contributor award for 4 years. Finding the problem/solution can be tricky sometimes, but with a logical approach and good understanding of the current code, it is possible! To ensure you receive optimal results for your time. I am happy to do a brief review of your requirements/project before starting a paid session. In general I believe that explaining what you want your code to do will lead you to a solution faster. In short, I can help with: Application Development Bug Isolation Code Review Development Advice Exception Handling Research and Development
Average Rating
5.0
(4 ratings)
Paul was super helpful! Taught me a lot.
Amazing job, he helped me with my issue in half the time I expected and was able to give me some pointers with the rest of the time we had. I would highly recommend him to anyone.