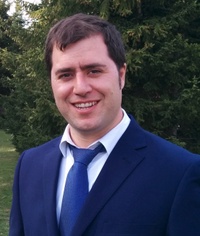 Esteve Gallego Jutgla
$10.00
For every 15 minutes
Data Scientist (PhD - specialized in Big Data / Data Science) with specialized knowledge in operational research, customer segmentation and scorecard, predictive modelling, network social analysis, etc... Currently I am based in Barcelona investing my time working as Data Scientist and Starting a Startup I am a dynamic, team-oriented and creative person, with a desire to take new challenges. Enthusiastic about understanding and solving real problems while helping other people.
I use NumPy, SciPy, Scikit-learn and Matplotlib packages at work. I have also worked on many applications, such as web scrapping, automating tasks, manipulating data or develop restful api's.
Currently I am working as a data scientist, applying signal processing techniques to extract value from different types of data.
I have a PhD in signal processing where different machine learning techniques were applied for the early diagnose of Alzheimer's Disease. Currently using machine learning classification algorithms for advancing applications where I am employed.