Not looking for Eslint Developers? Find other types of developers:
View Profile
Freelance Eslint developer in Istanbul, Turkey
Go & Node.js & React expert. CTO & God level patient mentor with 20+ years of experience.
Hey there! I've been creating applications for 25+ years, and I love teaching. Your skill level is not important to me. You're a beginner, intermediate or expert developer. No problem. We all are junior developers for a lifetime, always learning. I can teach you how to pick up a new skill, or upgrade your existing skills or update you on the latest technologies. I would be delighted to mentor you also on how to develop yourself and your career, or the books you should read, the courses you should take, etc. If you're trying to create a product for your company or your startup, I can guide you on how to make it a reality. Which technologies you need, how to learn them, how to apply them. You'll be building your products or MVP in no time. I'm a scalability and web apps expert. I've broad...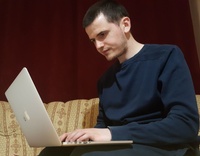 View Profile
Freelance Eslint developer in Sarajevo, Bosnia and Herzegovina
Result-oriented. JavaScript, C#, ASP.NET Core, React.js, Angular, ASP.NET, Windows Forms, Mentor, Full Stack Software Engineer, Consultant.
★ I give discounts for long-term mentorships. Simply contact me and we can figure out something. ★ I will not start the timer until you explain your issue and I am sure that I can actually help or fix it. ★ If I can't fix your issue or HELP you, you'll get a refund. ★ Highly experienced and proficient in JavaScript (ES5, ES6/ES2015 and later) and related tech stack (Angular, React, jQuery, Node/Meteor). ★ Highly experienced and proficient in C#, .NET, Web API / MVC and .NET Core, .NET Core MVC / Web API ★ Coding Practices: Design Patterns, Refactoring, Testing and Testability, Separation of Concerns, Loose Coupling, SOLID Principles, and more I can help you understand your weakness when approaching the problem, debugging, organising your code and making it more readable and maintainable...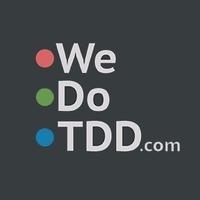 View Profile
Freelance Eslint developer in Palatine, United States
Software Crafter - Front-end: React, Backend: NodeJS, Test Driven Development
Hello! I'm here to mentor you! Code is not always easy. Lets pair and learn! See an example of one of my sessions ================================ Want to know what it's like to be mentored by me? Check out this small segment of a 1 hour mentoring session I did with someone who wanted advice on how to improve their tests, how to refactor some of their code to make it testable, etc: https://www.youtube.com/watch?v=Z4v045UDUAg Disclaimer ========= We will treat each other with respect. Point being, I'm a very nice guy while I mentor. But...Don't come to me if you're expecting me to do all your homework or knock out all your code fast and then bitch if I don't. I've had a user like that before and I don't mentor cry babies. This isn't Stack Overflow. This is mentoring. You willl def...
View Profile
Freelance Eslint developer in Brentwood, United States
Expert full-stack developer(Python/ES6/React/Redux) with 8+ year of experience. @LinkedIn
Sr. Software Engineer @ LinkedIn, 8+ years of experience
View Profile
Freelance Eslint developer in San Antonio, United States
Test-driven Front-end Engineer, Accessibility minded, Performance conscious
I have 10+ years experience as a Front-end Engineer. I help run Hill Country JS, a Front-end meetup in San Antonio. In my free-time, I help maintain frontendtesting.com, visualregressiontesting.com, and answer Stack Overflow questions and participate in several front-end related coding chat rooms. I've presented multiple times on Front-end topics at various conferences, including CSSDevConf, SassConf and HTML5.tx. In my free-time, when I'm not playing with my kids, I dabble in tabletop gaming, piano and gardening.
View Profile
Freelance Eslint developer in Dublin, Ireland
Generalist lead web engineer with years of startup experience
Hi guys and girls! My name is Rory, and I'm a full-stack web developer from Ireland. I've been working as part of small teams since 2010, delivering web apps pretty much constantly ever since, using technologies ranging from Rails, C#, Python and Node.js on the backend to jQuery to Angular, RiotJS and React on the front. I can help with some pair programming, teach you about a concept you're struggling with or help you work out a specific problem. What makes me different? I remember what it's like to be stuck with things. I get myself lost on a regular basis - it's good practice and an essential part of the constant learning that a successful programming career requires. So don't worry. I know what it's like to be lost, and I know how to help you get, well, found!
View Profile
Alexandru Gabriel Gavrilov
Freelance Eslint developer in Constanța, Romania
Passionate Christian, family guy and full-stack web developer
I love software development, UX, UI. My web developer skills: - c# .Net frameworks and IIS - web services - PHP, WordPress, PhpUnit, Mockery - vanilla JS, Vue JS ReactJS, Redux, Vuex, Node JS, Angular JS - css and html (responsive) Also I frequently work with: - apache SVN, turtoise SVN - JIRA - VPN, DDNS - Filezila - Putty - Workbench - PS - Beyond compare - Fiddler IDE's i like and work with: - VS 2015 - PHPStorm - notepad++ I love what I do and I am always looking for ways to improve myself.
View Profile
Freelance Eslint developer in Taipei, Taiwan
PureScript/Haskell/React enthusiast, author of react-google-maps
Tom is a JavaScript expert who has passion in creating reusable UI components with React.js. He also likes to use flux to organize complex business logic using unidirectional data-flow. He has backend experience in node.js and Ruby on Rails. https://www.tomchentw.com/
View Profile
Eduardo San Martin Morote
Freelance Eslint developer in Paris, France
Ambitious learner and trainer. Open Source addict. Web Apps craftsman
I invest myself into understanding the product when I help customers to better prioritise the work that should be achieved first and prevent waste. I understand good and bad UX choices. Test driven development helps me to create a business driven code and to keep it clean. I'm a candid person, always open to feedback.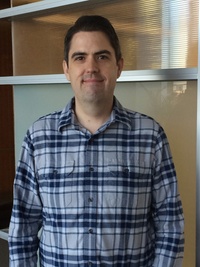 View Profile
Freelance Eslint developer in Austin, United States
Front End Development Lead
I'm a Front End Development lead at Spredfast in Austin, TX. I've worked in software for 15 years and have in depth experience in a large number of technologies both front end and backend. I have been focused on the frontend end and mobile for the last 5 years.
View Profile
Freelance Eslint developer in St Louis, United States
Passionate Software Engineering Consultant
My name is Nicholas Diaz. I am a Software Engineering Consultant. I went to Oklahoma State University for Computer Science. I was self taught before attending school. I know how it is to search for information when learning and how hard it can be to find what you need. I love all things related to programming. I am very passionate about helping people learn who share my love for programming.
View Profile
Freelance Eslint developer in Campinas, Brazil
Experienced Programming Mentor
I am a happy Web Development mentor at Thinkful.com When I'm not mentoring, I am usually scraping the web for public data or developing great publication workflows using Drupal. Or maybe writing rich client applications with modern javascript. Count on me to guide you through all things Web (HTML, CSS, Javascript) and help you with modern Javascript frameworks (React, Angular, Vue). And if you need to gather data from the web, I'll put Scrapy and CasperJS and Tor together and will get what you need.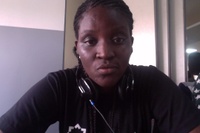 View Profile
Freelance Eslint developer in Lagos, Nigeria
Software Developer
Software developer who is Interested in solving problems efficiently.
View Profile
Freelance Eslint developer in Secaucus, United States
Python/JavaScript Developer
I am a Python/JavaScript developer, perfectionist with a strong passion for clean code, great software, space exploration and astronomy. I like to break things, to find new ways to break things, to solve problems, to put things under test and stress, and to have my mind blown by an interesting question.
View Profile
Freelance Eslint developer in Maida Vale, United Kingdom
Product developer at Florin
I'm the founder and lead front-end developer at Florin. I've been coding since high school and made it my job. I've talked about React Native and application programming at meetups and consider myself lucky to have been taught by the best of the best. Now I love to help others wherever I can!
Are You an
Eslint
Developer?
Get paid while making an impact. Become a Codementor for the next wave of makers.
Apply Now