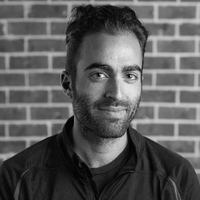 eric shem
Prawn
- 2 years experience
Average Rating
5.0
(17 ratings)
Eric is ver easy to work with. Patient, smart and all around good to code review with.
One of the best people on this great site.
Huge help, he really knows his Rails. Paused the session to work out how to do some Ajax I needed and didn't charge me for the time.
Eric is great, we ran into some issues but came out on top.
very helpful and knowledgable
It help me build a table for a dynamic text input form