Freelance Es5 Developers Available for Hire
Hire Now
Freelance Es5 developer in Istanbul, Turkey
Go & Node.js & React expert. CTO & God level patient mentor with 20+ years of experience.
From now on, I'm only accepting requests for Go language. If you're interested in learning Go Language, I can train you. But, I'm no longer available for solving your product/project problems. Please only message me if you're interested in the training. Thank you. --- Hey there! I've been creating applications for 25+ years, and I love teaching. Your skill level is not important to me. You're a beginner, intermediate or expert developer. No problem. We all are junior developers for a lifetime, always learning. I can teach you how to pick up a new skill, or upgrade your existing skills or update you on the latest technologies. I would be delighted to mentor you also on how to develop yourself and your career, or the books you should read, the courses you should take, etc. If you're tryi...
Hire Now
Freelance Es5 developer in Redding, United States
startup advisor, speaker, CEO. More than mildly obsessed in seeing founders succeed. I only use my powers for good.
Every day, I get to work with startup founders as passionate as I am about building great products. I'm the CEO of Mindbox Studios, a custom software development shop and innovation lab, where I work with a diverse group of creatives, strategists, investors, and engineers to help founders take their ideas to market. I am a big fan of rapid iteration and hypothesis testing, and bring an intense desire for lovable interactions and a laser-sharp focus on measurement to every project. I believe creating a great product means embracing failure. If one has never had a bad idea, how would she know if she had a good one? Click here to set up a time to chat to see if we're a good fit: https://calendly.com/joshdmiller/hello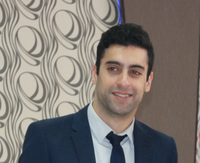 Hire Now
Freelance Es5 developer in Eindhoven, Netherlands
Full-Stack IT Professional | Championing Innovation
Whether it's the development of an application, troubleshooting an issue, advising or mentoring. I can help you reach your goal in a fast and efficient way. Send me a message to discuss your next project.
Hire Now
Freelance Es5 developer in Tweed Heads, Australia
Australian full-stack developer/designer with almost 20 years of experience: Learn: advanced JavaScript/Typescript, HTML/CSS, software architecture/design, functional/reactive programming with streams, Photoshop, UI/UX design, career guidance and more.
Note: I am often in "away" mode when I am working. I work for myself though, so if you're reading this and would like a session with me, disregard my "away" status and shoot me a message anyway. I'll do my best to accommodate you. I also let my regulars add me on Skype, in order to message me more easily. We'll then tend to jump into Codementor for a session. "TEACH A PERSON TO FISH AND YOU'LL FEED THEM FOR A LIFETIME" My strength is helping you learn to code, debug, structure your application, and in general, how to be a good developer. If you want to develop the skills to build anything you can dream up- to switch easily from one language to another, to implement existing algorithms and data structures, design your own algorithms and data structures, analyse any codebase, debug any pro...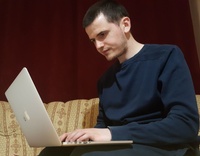 Hire Now
Freelance Es5 developer in Ashburn, United States
Result-oriented. JavaScript, C#, ASP.NET Core, React.js, Angular, ASP.NET, Windows Forms, Mentor, Full Stack Software Engineer, Consultant.
★ I give discounts for long-term mentorships. Simply contact me and we can figure out something. ★ I will not start the timer until you explain your issue and I am sure that I can actually help or fix it. ★ If I can't fix your issue or HELP you, you'll get a refund. ★ Highly experienced and proficient in JavaScript (ES5, ES6/ES2015 and later) and related tech stack (Angular, React, jQuery, Node/Meteor). ★ Highly experienced and proficient in C#, .NET, Web API / MVC and .NET Core, .NET Core MVC / Web API ★ Coding Practices: Design Patterns, Refactoring, Testing and Testability, Separation of Concerns, Loose Coupling, SOLID Principles, and more I can help you understand your weakness when approaching the problem, debugging, organising your code and making it more readable and maintainable...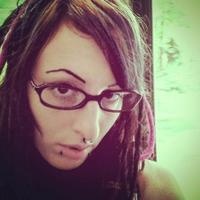 Hire Now
Freelance Es5 developer in Vancouver, Canada
[ professional dev mentor, UX/UI enthusiast, full-stack developer ]
Greetings! I work as a professional mentor as a web dev bootcamp in Vancouver, BC called Lighthouse Labs, where I teach students about programming, web development, problem solving, UX/UI and anything else they need help with, one-on-one, in groups, and remotely. I also conduct practice tech interviews with the students - ensuring they are prepared for the kind of questions and format they might expect from a real tech interview, perform code and UX/UI reviews, evaluate projects and actively contribute to the curriculum. I've received praise from students, instructors, administrative staff and fellow mentors for my friendly and helpful demeanour, patience with students of all levels, ability to break concepts down to a level as basic as an individual student needs, tendency to commiserate ...
Hire Now
Freelance Es5 developer in Taipei, Taiwan
PureScript/Haskell/React enthusiast, author of react-google-maps
Tom is a JavaScript expert who has passion in creating reusable UI components with React.js. He also likes to use flux to organize complex business logic using unidirectional data-flow. He has backend experience in node.js and Ruby on Rails. https://www.tomchentw.com/
Hire Now
Freelance Es5 developer in Antioch, United States
Technology Leader || Software Architect
Arthur Kay has been working with the Web since the late 1990s, when GeoCities and scrolling marquees were all the rage. Since those early days, Arthur graduated from Loyola University Chicago (where he studied Music and Computer Science) and now works as a Senior Software Engineer with a core focus on JavaScript.
Hire Now
Freelance Es5 developer in Alhambra, United States
Experienced Developer, Executive, and Team Lead - Ready to Help!
I've been working full-time in Software Engineering for almost 20 years and spent a great deal of that in the fast-paced world of contract development. I've worked on dozens and dozens of projects, and have used languages/tools ranging from Swift and Node.js to FORTRAN, ANSI C, and Flex/ActionScript. While a generalist, I'm especially familiar with application development for mobile and desktop and more specifically still with iOS and MacOS / OSX.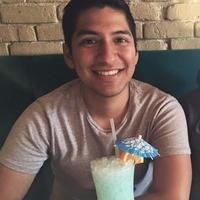 Hire Now
Freelance Es5 developer in Gosport, United Kingdom
Friendly Javascript specialists helping the language take over the (programming) world.
I am a Javascript engineer who has tons of experience in both startups and enterprise companies. I know the ins and out of the language like the back of my hand and I love sharing that knowledge. I find it incredibly satisfying whenever I am able to help someone who is willing to learn. To me, javascript is such an amazing language that is so valuable to know. The language shows no signs of stopping and the more people who can wield its power, the better.
Hire Now
Freelance Es5 developer in Ann Arbor, United States
Full Stack Developer with Data Experience
I love helping people solve their coding problems, whether that's debugging or understanding new concepts. Currently I'm a full stack developer working mostly with Ruby on Rails and React, but consider myself a generalist and have done lots of work with Python and web scraping, as well as data analysis and scripting in Excel during work in finance. Look forward to speaking with you!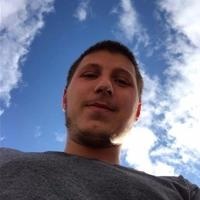 Hire Now
Freelance Es5 developer in Ohrid, Macedonia
Passionate software engineer with great love in the arts of programming
I love working on exciting projects. I have worked on couple startups. I'm all about building stable, reusable, maintainable projects. I'm always exited with new challenges. All of the projects that i was working are build with the latest technologies and trends in the programming world. I believe in building agile and well organized solutions with good enough code base.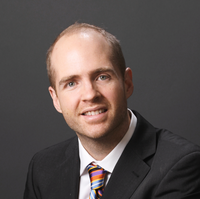 Hire Now
Freelance Es5 developer in Victoria, Canada
Full Stack Developer
In my, over 10 years of software development, I have seen, experienced, and evolved with the rapid changes in web development on the front- and back-end. On the front-end, I started working with vanilla Javascript when frameworks didn't exist, picked up jQuery to reduce cross-browser issues and code complexity, and kept evolving my technology stack to include technologies like Sass, AngularJs, Angular, and Ionic; and integrate new methodologies like responsive web design, mobile-first development, and component architecture to accommodate changing standards. On the back-end, I started out with PHP delimited legacy ASP, develop for CMS frameworks like Drupal and Wordpress, embraced MVC frameworks like CodeIgniter and CakePHP, and now choose between Laravel or Node depending on the applica...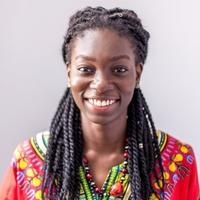 Hire Now
Freelance Es5 developer in Lagos, Nigeria
Full-stack developer with experience working for client remotely.
I'm Blessing, a full-stack developer from Nigeria. I love empowering others through mentorship as I have gone through one myself. I love teaching!!!
Hire Now
Freelance Es5 developer in Lafayette, United States
Business Starter, Software Consultant, Full Stack Web Expert, Serverless Pundit
Business Starter, Software Consultant, Rubyist, CrossFit Nerd, Amateur Triathlete, Father, etc. BusyConf.com Founder. ChargeStack.com Founder. Owner of McGeary Consulting Group.
Are You an
Es5
Developer?
Get paid while making an impact. Become a Codementor for the next wave of makers.
Apply Now