Ervis Trupja
Full Stack .Net Web Developer | MCT | Pluralsight & Lynda Author
$15.00
For every 15 minutes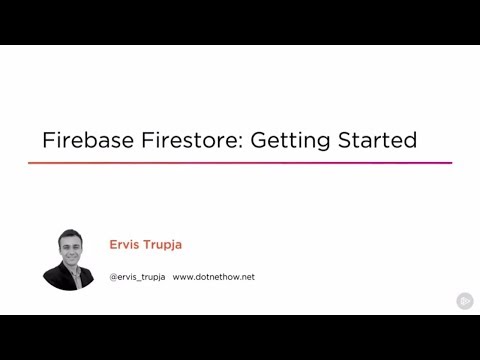 I am a developer with good insights of Mathematics and Data Structures. When asked, I always see myself as a .Net Developer because of my affinity for the Microsoft platform, though I do pride myself on continually learning new languages, paradigms, methodologies, and topics. Currently I hold 2 x MCSD certifications: - MCSD: Web Apps - MCSD: SharePoint apps also: MS Programming in C# (70-483) Additionaly, I am Pluralsight and Lynda Author, Microsoft Certified Trainer and I create free programming tutorials (youtube.com/c/dotnethow).
As part of the team, during this period of time I added different features to the existing product. I used technologies like: C#, EF, JSX, ReactJs and more. One of the features included configuration of Mandrill API as mail sending API which was successfully implemented. Additionally, I create a .NET Core application based on one of the API Endpoints of the existing project.
2017
Client: Fitogram Gmbh
BookKeeping Express (BKE) & BKE Insight
BookKeeping Express (BKE) is the leader in full service accounting and bookkeeping for small- and medium-sized businesses. During my time working for this company I contributed to the product adding new feature, managing the existing ones and did a lot of code refactoring. BKE Insight was another project (client web application) where I was highly involved adding features using technologies like Angular, Typescript and Bootstrap.
2017
Client: BKE Engineering
Employees Management Portal
My client wanted a management portal application used to manage different sites. Each site has it's own features like: progress stages, issues etc. I built this application from scratch using Asp.Net MVC framework. To interact with database I used Entity Framework code first and used bootstrap and font-awesome to design the pages. Authentication and Authorization were implemented as well
2017
Client: Allen Digital
Github repositories
Angular2CRUD
Simple CRUD application using Angular 2 + Typescript + Materializecss
NetCoreAPI
Building REST APIs using ASP.NET Core and Entity Framework Core
Average Rating
5.0
(4 ratings)
Another amazing session! Thanks mate
Ervis's been great .. even without his headphones, he patiently helped out.. :)
Ervis is super responsive and prompt. He helped me with my first .NET Core Project in a session. I think I found an awesome mentor in him..
Ervis was great he was able to show a sample and even connect to help explain the sample. He was great!
Could not have asked for a better mentor. Lighting fast response and work.