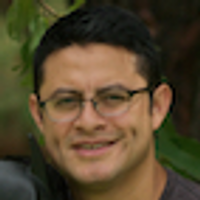 Erik Veliz
.NET and DB Engines expert
I've been working with Microsoft technologies since the 90's. I've also been working with databases such as Microsoft SQL Server ®, Oracle ® and a little bit of Informix ®, SYBASE ® and MySQL ®. I taught Operating Systems, Data Structures and Algorithms Analysis, IT in Universidad del Valle de Guatemala for about five years. And taught Programming and IT in Universidad del ISTMO for about four years. Now days I'm interested in Microsoft SQL Server ® performance and Business Intelligence and work in this field as an independent consultant.
I made transactional systems (POS, HHRR, CRM, ERP) and conciliations systems that had over 100,000,000 records
I have manage SQL Server versions since 2000 until 2016
How and why I built Database Backup Tool (SQLServerBooster)
How I built SQLServerBooster, a free application for DBAs, developers or people that do management around Microsoft SQL Server® (all editions including Express), MySQL®, MariaDB®, PostgreSQL®, Oracle® and Firebird® and need to make backups automatically, compress, and send through FTP, Amazon S3®, Amazon Glacier®, Windows Azure®, Dropbox®, Rackspace®, Box®, Google Drive ®, Google Cloud Storage ® or network.