Find a mentor

Web Programming

Mobile App Programming

Programming Languages

Data Science /Engineering

Database /Operations

Others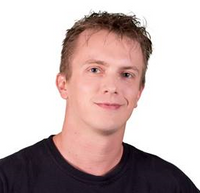 Erik Gassler
Full Stack .NET Developer
For every 15 minutes
I am an experienced full-stack software developer with over a decade of design and programming under my belt. Projects I work on are built through iterative, test driven development. This allows me to finish projects in a timely manner, while also assuring that they are bug free and every part of the application works as expected. Some of my website specialties include single page websites, refactoring legacy code, and responsive layouts.
I have been programming with C# and .NET since early 2008. My first C# project was creating a Xbox 360 game using the XNA framework. My first web projects were converting my personal PHP websites. In 2009 I began C# desktop development building 2D and 3D modeling tools to aid my game development.
My javascript career began in 2011 with my first project at Softrock Inc. In the years since I have been a leader among my peers with my expertise in the language; Helping others to solve problems, improve their code, and generally learn more about the language while continuing to educate myself as well.
I started with MySQL in 2007, then switched to MS SQL Server in 2008 when I switched to .NET programming. I have been using MS SQL Server exclusively for my database storage needs ever since. My database design is targeted for performance driven websites hosting tables with millions of records.
Since I first started programming in 2007, I have continued to study and experiment with HTML and CSS. The core of my responsive web designs are based around HTML5 and CSS3 based techniques for optimal performance when available, and staying up to date on which rules can be used in the modern, commonly used browsers.
Coming from a C# background, I introduced a lot of new ideas to my peers using Coldfusion after being hired at Softrock Inc in 2011. The tech team at the time developed very linearly. Through my code I introduced them to object oriented programming. After only 4 months of using Coldfusion, I was training programmers with 4+ years of Coldfusion experience.
Github repositories
My-Snippets
Sublime Text 2|3 plugin:Allows you quick access to your code templates through a context menu.
language-jira
Atom.io - Syntax highlight and Snippets for Softrock Jira