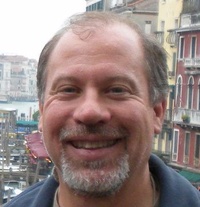 Erik Eidt
Assembly Language, Introductory Programming, Compiler Techonology, Instruction Set Architecture , and much more!
$15.00
For every 15 minutes
My working style: You can always chat me a question and I'll answer as I can, whether I'm online or not, whether you're a previous client or not. I enjoy 1:1 live mentoring. My objective is to share the information, techniques, thought processes, and skills to get you to the next level! I am not currently taking freelanceing job as they don't suit my objectives. I usualy keep office hours Mon-Thurs, usually between 8:30am and 4:00pm, California time. (Occasionally, I can be found online Fridays, weekends, or after hours.) --- About me: I am a retired programmer, who is an assemblly language expert; I have worked with many, many processors at the assembly language level. I also do C#, Java, and, of course, C. I have a strong background in code generation, which is the sophisticated & automated transformation of higher level language code into assembly language -- this requires a deep understanding of both high-level language and machine operation. My preferences are toward mentoring for general purpose programming, especially in the areas of algorithms and data structures, programming principles, programming paradigms, compiler, or instruction set architecture: course work, hobby, or professional! However, I'm not specifically into frameworks, desktop GUI, or browser UI. I can help you write a parser from scratch, but do not have expertise in specific parser generators (e.g. yacc/bison/javacc). I enjoy working with people. I was mentored by some great people when I was younger and have always enjoyed both side of knowledge sharing. There are no stupid questions from someone who is trying to learn! Check out my profile on the Software Engineering Stack Exchange: https://softwareengineering.stackexchange.com/users/63202/erik-eidt This is a sister site to the better known StackOverflow, and it concentrates more on architecture, engineering, and best practises in software development. I enjoy applying my deep experiences in compiler and optimization to adjacent fields. I am experienced as an architect, team leader, director, manager, individual contributor, and am a highly skilled programmer. Specialties: • Domain Specific Languages, Metamodeling, Model Transformation, Model Query • Ontology, Logic Foundation, Inferencing, Logic Query • Domain Modeling, Modeling Tools, Model Visualization • Domain Design, Service Oriented Architecture • Computer Language Design, Parsing, Code Generation, Optimization, Runtimes I speak conversational (but not technical German), having learned some as a child. My current interests currently run toward the architecture and development of new platform technologies for sharing & securing information that can unlock the potential of the Internet of Things to scale to dozens of widely varied devices per person. If we don't do something radically different, we'll have a siloed mobile app for every little device or sensor — practically a nonstarter. We need sensors and controllable devices to cooperate in helping us with our routine tasks and exceptional endeavors. We need an ecosystem that supports the development of intelligent planning and programming services, able to make use of device sensor data, private user data, public & private big data. This requires fundamentally changing the approach we have toward applications. We need data to enable code rather than code to silo data. I think it is not just reasonable, but even a good idea, to have more than one mentor, so if I'm working with you feel free to get second opinions and other points of view!
9
Programming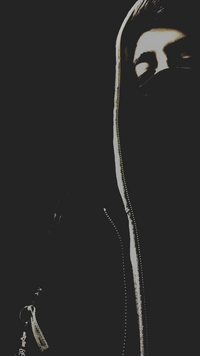 6
C
4
Assembly
4
C++
3
Java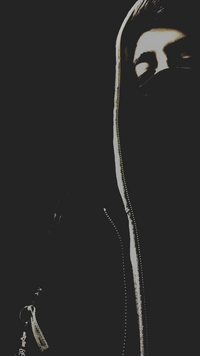 3
C#
Github repositories
VBA-Src-Extractor
This project provides an Excel AddIn that is a tool to bulk export/import VBA sources to/from a directory.
QuickRDA-XLFiles
QuickRDA-XLFiles provides Excel documents and other files used by the QuickRDA tool.
Understanding Overflow with Integer Arithmetic
How to tell when integer arithmetic overflow is a concern.
Bit Twiddling: Understanding Bit Operations
This post explains bit operations and terms: And, Or, Xor, Complement, Shifting & Masking, Unsigned & Signed data types, sign extension, and more!
VIEW MORE POSTS
Average Rating
5.0
(50 ratings)
Best tutoring session I have ever had
Excellent Mentor ! Really smart and pleasant !
Erik was very knowledgeable about all aspects I required help with. He has a fantastic tutoring style and helped me to understand at a good pace and went the extra mile to make sure I was happy with everything we had worked on. Would highly recommend.
Great mentor who went through the material well. really knowledgeable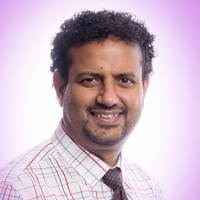 Thnx Erik for your support. You are step a head with my tech need and really appreciate your excellent work.
Nice introduction and well done. Thanks a lot!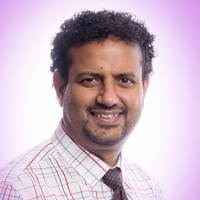 Awesome work Erik. Your approach to a practical solution is great :)
Erik is one of the smartest people I've ever spoken with. An absolute wealth of knowledge. Gold.
Erik was incredibly helpful. He really took the time to show me what was going on and why. Can't recommend him highly enough if you have any assembly (MASM in my case) questions or problems!
Wonderful session as always!
VIEW MORE REVIEWS