Eric Hartman
Lead BI Engineer | Multi-paradigm Programmer
$15.00
For every 15 minutes
Multi-paradigm programmer, analyst, and engineer specializing in the design, development, and implementation of a wide range of information systems including but not limited to: Business Intelligence (BI), Real Time Operational Intelligence (RtOI), Machine Learning (ML), Business Process Management (BPM), and Functional Area Information Systems (FAIS).
Average Rating
5.0
(3 ratings)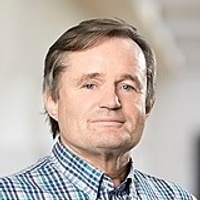 I found Eric to be fair and square with me, providing sound advise and he came across as knowledgeable in his field (I needed PostgreSQL tips). I for one will use him again!
Originally I connected with Eric for help debugging a SQL query that I had scripted. I immediately saw that he was highly talented and versatile in this area. He understood what I was trying to accomplish in minutes. It is rare to find an expert in SQL Server that also understands the financial vocabulary that was needed to discuss my problem. Overall Eric went above and beyond my expectations and helped me solve my problem quickly. I would definitely recommend Eric and feel very lucky to have connected with him.
Eric was very helpful in looking through my data, and having me walk him through different use cases so he could understand my problem.