Freelance Environments Developers Available for Hire
Hire Now
Freelance Environments developer in Baile Atha Luain, Ireland
Designer/developer with a penchant for beautiful code and great food - in that order 💯
Designer/front-end developer dabbling in CSS3/HTML5, jQuery/JS, Ruby, PHP, and whatever else I can wrap my head around this week. Big fan of well-structured code (ffs indent!!), crazy good startup concepts, brilliant design & nice people. I love solving problems and helping people so feel free to ping me and let's get the ball rolling.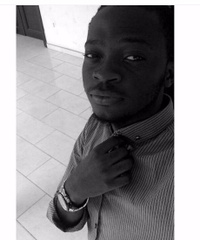 Hire Now
Freelance Environments developer in Ashburn, United States
Full stack software developer
Full stack developer with experience building and writing DRY, testable and efficient code. My interests include javascript and accompanying technologies, devops and command line tools.
Hire Now
Freelance Environments developer in Ashburn, United States
Elm and agile enthusiast
I love technology and front-end development in particular, with over 5 years of experience both as a hired pro in a high paced team for huge projects and as a freelancer for small company's side project, I found Elm brings order to chaos and believe it's the best technology one can choose today.
Hire Now
Freelance Environments developer in Petaluma, United States
CS and HW Instructor at Make School, Cofounder at IOT Inventor
30 years of experience developing commercial software, six years as a startup entrepreneur. In my career I've implemented software beginning with custom medical finance business applications, recalculation internals of Lotus 123 and Quattro Pro spreadsheet recalc engines, custom graphics chips and processors, ultra secure PC technology... My experience ranges from shrink wrap self service applications to system software and OS's, virtualization, file systems, network stacks, platforms, development tools, languages and frameworks and various types of custom application development. I develop across Windows, Linux, iOS/OSX and Android NDK platforms as well as on embedded systems on Atmel, Microchip, SiliconLabs, TI and ARM based platforms. I also design embedded system hardware and am ex...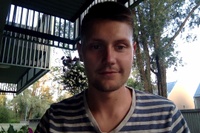 Hire Now
Freelance Environments developer in Tartu, Estonia
Full stack developer
I am a full stack developer who has several years experience in enterprise web applications written in Java.
Hire Now
Freelance Environments developer in Lilyfield, Australia
Cloud Native Software Architect with 15+ years developing Full Stack applications
A pioneer of cloud native applications and CTO of a high growth tech startup. I've built technology and teams to solve the most challenging technical problems facing the world today. I have written code at every level of the stack, from Linux process schedulers to distributed cloud applications. I'm looking to share my experience with others to accelerate their learning and application development.
Hire Now
Freelance Environments developer in Sylling, Norway
AWS / Architecture / Terraform / DevOps ++
I am fully certified in all 5 AWS certifications professional with broad experience in roles ranging between software development and technical management. I have a strong experience in: * Amazon Web-Services * Infrastructure as code and DevOps toolset * Continuous everything ("automate as much as possible" motto) * Solution and software architecture Specialties: Amazon Web-Services (expert level), Terraform, Packer, PHP, Python, Ruby, MySQL, PostgreSQL, Memcache, Redis, MongoDB, Elastic Search, RabbitMQ, Varnish, Puppet, Ansible, Jenkins, HAProxy, performance optimizations technics, nginx, *nix, various network services and APIs. Frequent speaker at technical events and meetups: * AWS User Group Norway (organizer and speaker) * DevOps Norway * DevOpsDays Oslo * eZ International Days (O...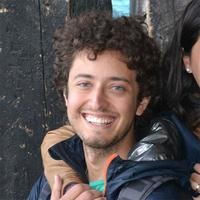 Hire Now
Freelance Environments developer in Buenos Aires, Argentina
Frontend developer. React/Redux & ❤️ GraphQL
I'm Pablo, a 26 y/o argentinian web developer, organiser of Laravel & MeteorJS meetup groups in Buenos Aires.
Are You an
Environments
Developer?
Get paid while making an impact. Become a Codementor for the next wave of makers.
Apply Now