Not looking for Enterprise solutions Developers? Find other types of developers: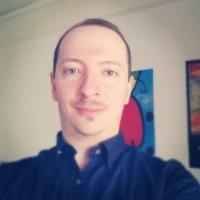 View Profile
George Delaportas (ViR4X)
Freelance Enterprise solutions developer in Athens, Greece
Hacker / Enterprise Architect :: Solve what others don't.
The "impossible" is a word that does not exist in my vocabulary. I have the gift of the multi-dimensional thinking. I am capable of finding solutions from different angles when others give up and I always succeed. I am an Enterprise Architect/Engineer with a solid background and experience. I am also a certified White Hat Hacker. In the past I have worked in large projects and I built the infrastructures, the frameworks and the foundations on which I then optimized or made additions and enhancements. I am the guy who will provide you with the solutions in the most demanding problems.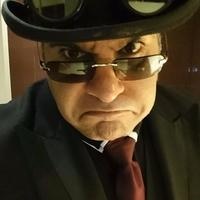 View Profile
Freelance Enterprise solutions developer in Manchester, United Kingdom
Engineer with 20+ years web, desktop,devices. Mixing TDD, BDD & MDD, EA, Stats, Math & Code into a fizz of a biz.
Hi! My name is Ethar, though you'll get away with pronouncing it "Ether". "I love coding!" and despite that intro, I don't like sounding like Donald Trump. Not that you could ever confuse us two really :) I've been a full stack guy for over 20 years and these days, churn out JS, Node, C#, both SQL & NoSql and run on AWS, including developing IoT platforms and Alexa skills. As well as coding help, I also encourage developers and architects to look at problems differently. Committing to effective, clean, value driven solutions is crucial and my experience both in code and business provides a unique slant on why code is written in the first place. I also regularly recruit, so understand the needs of folk trying to break into the industry. Despite over 22 commercial years in the IT indust...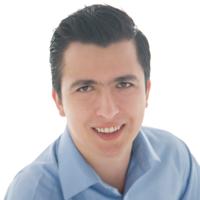 View Profile
Isaac Eduardo Krauss Moreno
Freelance Enterprise solutions developer in Aguascalientes, Mexico
SharePoint Consultant
I'm a SharePoint Expert (MCSE), I can fulfill roles as SharePoint Architect, Administrator and Developer. I've worked with SP 2010, SP 2013 and SP Online. I started as a web developer, working with ASP.NET, C#, JavaScript, HTML, CSS, among other languages, frameworks and technologies. Also, I'm a team leadership enthusiast, I have experience as Technical Leader and Project Manager. Follow me on: https://twitter.com/IsaacEKrauss https://www.linkedin.com/in/isaackrauss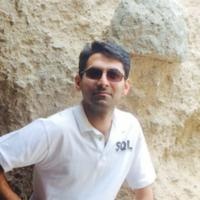 View Profile
Freelance Enterprise solutions developer in North Vancouver, Canada
Startup CTO, Enterprise Software Developer, Architect, Consultant and Programming Instructor
I have 15 years of experience in developing software applications for Windows, Web and the Cloud. From enterprise architecture, to database design, to back-end code, to front-end development. Very strong knowledge in C#, ASP.NET MVC, SQL Server, and JavaScript. I have also taught programming courses including C#, ASP.NET, SQL Server, ... for 9 years.
View Profile
Freelance Enterprise solutions developer in Perth Amboy, United States
coding <--> learning
"Software is eating the world", as a16z said in 2011. And, these are very exciting times for software developers. But, I strongly believe in socially responsible software development. E.g. I would never be a part of team that develops a High Frequency Trading algorithm for a financial institution.
View Profile
Pablo Gastón Arreche Raggiotto
Freelance Enterprise solutions developer in Montevideo, Uruguay
Software Engineer with passion for new challenges
Software Engineer with passion for problem analysis and solving. I really like to get involved on projects that I'm part of in order to achive any objective that is set and the technical skills that I've learned across years of working in different technologies gives me a wider vision to met them.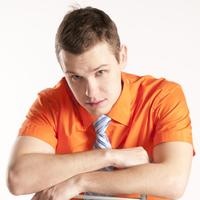 View Profile
Freelance Enterprise solutions developer in Minsk, Belarus
Web Developer at Wargaming.net
My motto is "continuous striving for excellency", which is shown as unusual curiosity and also as a wish to improve people and things around me. In life I am always aimed at the result and try to achieve finish in the shortest period of time. However, my life and my work bring me a lot of joy, I like them. Main professional interests are dynamic programming languages(Python, Ruby), compiled languages C/C++, free operation systems Linux and all BSDs, open­source movement in general, network application programming with BSD­sockets and through using high­level frameworks like twisted, RDBMs and NoSQL­solutions, technologies of creating compilers and interpreters, system programming for Linux/BSD/Windows, software creation processes and their total automation. Most of my spare time is spent ...
View Profile
Freelance Enterprise solutions developer in Wrocław, Poland
Database Architect, Solution Architect, Senior DB Developer/DB2 DBA.
I'm a highly motivated, DB application developer/architect/DBA with excellent education in Math and CS (master degree). My special love is an IBM DB2 because of its internal architecture which strictly follows relational model. That makes this product one of the best (just the best one? :)) solution in RDBMS world.
Need to Hire a Senior
Enterprise solutions
Developer?
Get Started
Are You an
Enterprise solutions
Developer?
Get paid while making an impact. Become a Codementor for the next wave of makers.
Apply Now