Not looking for Enterprise Developers? Find other types of developers: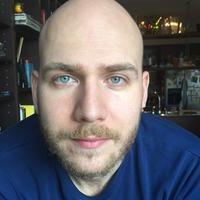 View Profile
Freelance Enterprise developer in Prague, Czechia
Technical debt reducer, enterprise PHP developer, all-around very highly skilled, good decision maker
Developing

enterprise

software for multinational companies in aviation, working with localisation, privacy and software security. Remote updates, incorporating and/or preventing back-door access. UX and UI for

enterprise

employees, writing offline apps and much more.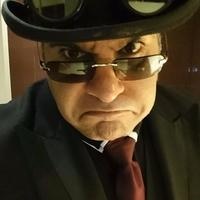 View Profile
Freelance Enterprise developer in Dulwich, United Kingdom
Engineer with 20+ years web, desktop,devices. Mixing TDD, BDD & MDD, EA, Stats, Math & Code into a fizz of a biz.
Hi! My name is Ethar, though you'll get away with pronouncing it "Ether". "I love coding!" and despite that intro, I don't like sounding like Donald Trump. Not that you could ever confuse us two really :) I've been a full stack guy for over 20 years and these days, churn out JS, Node, C#, both SQL & NoSql and run on AWS, including developing IoT platforms and Alexa skills. As well as coding help, I also encourage developers and architects to look at problems differently. Committing to effective, clean, value driven solutions is crucial and my experience both in code and business provides a unique slant on why code is written in the first place. I also regularly recruit, so understand the needs of folk trying to break into the industry. Despite over 22 commercial years in the IT indust...
View Profile
Freelance Enterprise developer in Scarborough, Canada
Senior Software Developer / Linux System Administrator
Do you want to deliver large

enterprise

software development projects end-to-end with quality and excellence? I can help! I'm Clement Ojo and my passion for efficiency, design elegance, and reusability in building world-class software is just what your organization needs. As demonstrated by my track record, my talents will lift your organization's performance. My unique skillset includes team leadership, requirements gathering, design, implementation, testing, debugging, and maintenance. I am known for my deep knowledge and broad experience in

enterprise

application software development across various domains and multiple programming languages, especially java. I can work as an individual contributor or lead a team with my excellent communication and collaboration skills. I require...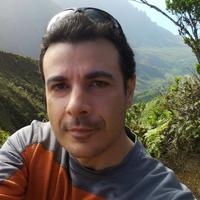 View Profile
Freelance Enterprise developer in Phoenix, United States
Software Architect at American Express
I am an experienced software architect with 15 years of experience delivering a wide variety of business solutions. I have a special interest in emerging software technologies and designing intuitive and easy to use applications. Application Architect, Application Developer, and Database Administrator. JavaScript, AngularJS, .NET, SQL, SOA, NodeJS, Business Intelligence, Usability, SharePoint, Agile Software Development (XP, Scrum), Distributed Systems Architecture, Information Security, Cloud Computing
View Profile
Freelance Enterprise developer in Medina, United States
I have nearly 20 years in the field spanning programming to

enterprise

architecture where I am today. I am also a Pluralsight author and love to share my knowledge and experience.
View Profile
Freelance Enterprise developer in Mexico City, Mexico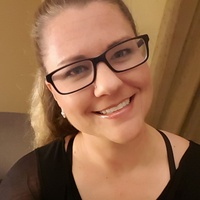 View Profile
Freelance Enterprise developer in Mesa, United States
Continuous Improvement. Leadership. Empowerment.
I am highly motivated by turning non-scalable, resource intensive and painful systems into automated, scalable and efficient systems. I am a software engineer who loves attacking challenging operational and infrastructure issues through both organizational leadership and software architecture, specializing in legacy java and DevOps transformations in either startup or

enterprise

contexts. My expertise is programming highly scaleable apps using Java; in depth understanding of java core, web services and Spring Framework. DevOps Focused Skills: DevOps transformations, Cloud Computing & Microservice Architecture (Cloud Foundry, Docker, CloudStack, OpenStack, AWS), Ruby(Ruby on Rails), js(Node), Java(Spring), IAC(Puppet, Chef), CI/CD(Capistrano, Jenkins, TravisCI, CircleCI, Concourse), Oracl...
View Profile
Freelance Enterprise developer in Singapore, Singapore
Cloud Architect / Application Security
With an extensive background in traditional software engineering, IT strategy,

enterprise

architecture & project management, I have held key technology roles at companies such as Fairfax Media, Lonely Planet & HotelsCombined. I have also founded & exited a number of successful start-ups including mobile publishing platforms, SaaS applications, and OVP/VOD delivery. I am a certified Amazon Web Services Solution Architect, Google Cloud Platform developer, a member of the IEEE & the IASA, a Life Member of Electronic Frontiers Australia and a Life Member of Open Web Application Security Project (OWASP). Key experience: ✔ Providing technology vision & leadership to drive business growth & advancements through technology initiatives and innovation. ✔ Alignment of technology vision & bu...
View Profile
Freelance Enterprise developer in Naperville, United States
Report Developer/Batch Scripting
I have had 20+ years experience in using various scripting languages primarily to develop reports and transform raw data to usable formats.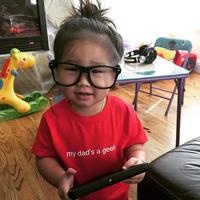 View Profile
Freelance Enterprise developer in Garland, United States
Telerik Kendo UI & Angular Developer Expert, MSDN Author, MCPD, Coder, Hacker, App/Dev Principal Architect @ Pioneer Natural Resources, Blogger, Dad, 💚 TypeScript, MEAN Stack, .NET Core, URF.NET, URF.Core
Able to do scheduled sessions on same day of request, please schedule and we can coordinate from there. Didn't have a self introductory video for my profile, however here's one of my training videos on one of my expertise listed: frameworks. http://blog.longle.io http://twitter.com/lelong37 http://developer.telerik.com/community/developer-experts http://codeplex.com/site/users/view/lelong37 http://linkedin.com/in/lelong37 http://msdn.microsoft.com/en-us/magazine/ee532098.aspx?sdmr=LongLe http://github.com/lelong37 https://www.nuget.org/profiles/lelong37 https://www.nuget.org/packages?q=urf https://github.com/urfnet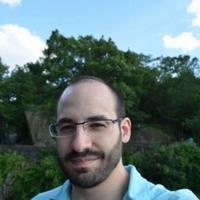 View Profile
Freelance Enterprise developer in Astoria, United States
Freelance developer with expertise in PHP / Laravel, JS / jQuery and Java.
NYC based developer with 8+ years of experience, mainly with Java, PHP, Javascript and Python. When I am not freelancing I like to help developers on CodeMentor make their projects a success or to help them through the learning process. Mentoring: I like to tailor my mentoring to the particular client. If you are a student learning programming for the first time, I will take you step by step so that you are the one solving problems as we go, with a little help from me. Or perhaps you are working on your own project and need results fast, in which case I can provide solutions and tradeoffs between them so you can learn and make an informed choice. My background: I come from 5 years experience in backend Java at a Fortune 100 company. After leaving that company, I have spent the past two y...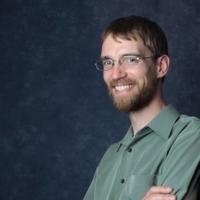 View Profile
Freelance Enterprise developer in Hinterkappelen, Switzerland
There are no stupid questions. Coding most of my life. I love it when the UX has computers serving people, not the other way around.
My primary motivation is to be useful, usually by getting computers to do what they're good at: the tedious stuff. When we do this as much as is reasonable to implement, we leave us humans more time to enjoy life. I got my real start in software development by proving myself doing exactly that: I took a very boring and error-prone business process, and automated most of it away, leaving a UI that even the most computer-averse users found intuitive. The direct and side benefits of this system are still felt at that business, 13 years later. Freelancer and @toptal talent; open to remote jobs. Tweet me at https://twitter.com/codingthat
View Profile
Freelance Enterprise developer in San Diego, United States
Software and Business Systems Architect
Business-minded developer with a BS in Computer Engineering from the University of Michigan. Has extensive experience in web application and software engineering, with a focus on business processes, workflows, information processing, logistics, with an affinity for FinTech. More than 10 years experience with small and large companies from startup to enterprise, technology companies to brick-and-mortar. Strong integrated system architecture and development, hands-on with Ruby, Ruby on Rails, React.js, Node.js, Ember.js, Javascript, SQL, and NoSQL. Builds highly functional, high-performance, maintainable products with feature sets and foresight that extends beyond business requirements. Wide breadth and depth of experience including tech and non-tech, startup and Fortune 500; software deve...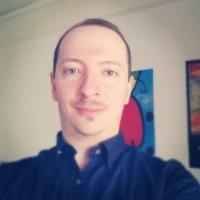 View Profile
George Delaportas (ViR4X)
Freelance Enterprise developer in Athens, Greece
Hacker / Enterprise Architect :: Solve what others don't.
The "impossible" is a word that does not exist in my vocabulary. I have the gift of the multi-dimensional thinking. I am capable of finding solutions from different angles when others give up and I always succeed. I am an

Enterprise

Architect/Engineer with a solid background and experience. I am also a certified White Hat Hacker. In the past I have worked in large projects and I built the infrastructures, the frameworks and the foundations on which I then optimized or made additions and enhancements. I am the guy who will provide you with the solutions in the most demanding problems.
View Profile
Freelance Enterprise developer in Columbus, United States
Angular Developer
Angular, Typescript, RxJS, Ngrx, Component Design - I love solving tough problems and structuring reusable components
Are You an
Enterprise
Developer?
Get paid while making an impact. Become a Codementor for the next wave of makers.
Apply Now