Freelance Engines Developers Available for Hire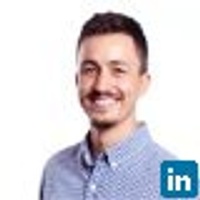 Hire Now
Freelance Engines developer in La Roche-sur-Foron, France
Full Stack Lead Developer (senior)
I specialise in developing Web Platforms and APIs for iOS/Android applications, designing large scale databases for the highest performance and deploying them in a public cloud using state-of-the-art methodologies. The technology stack I master is: PHP Laravel, VueJS, PostgreSQL, MySQL, Docker, Amazon Web Services (AWS EC2, ECS, Lambda, SQS, SNS, S3, RDS ...), Microsoft Azure.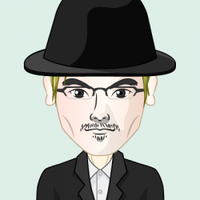 Hire Now
Freelance Engines developer in Pittsburgh, United States
Patient teaching ... (Program/System)Design help ... Implementation help.
Full stack development, python/tornado/postgres/html/css/JS, C++ veteran, rendering. I can help with any of the above, using or creating algorithms and data structures to solve interesting problems.
Hire Now
Freelance Engines developer in Denver, United States
Fullstack Rails/Javascript Engineer
I'm a full-time Ruby on Rails and Javascript engineer in the startup space. I enjoy explaining underlying concepts and solving problems via practical code examples. I've worked on a couple dozen Rails applications (for myself, freelance clients, and big companies - please see LinkedIn profile).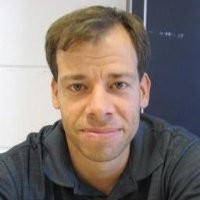 Hire Now
Freelance Engines developer in Ashburn, United States
Senior Software Engineer
Software engineer with 13+ years of professional experience. If you have a problem feel free to contact me, I always go above and beyond to try to help you.
Hire Now
Freelance Engines developer in London, United Kingdom
Software Engineer | Data Enthusiast
I'm a software engineer based in London. I have over 7 years experience coding. I have a first in Computer Science and have worked with the British government, IBM and the leading financial data provider (Bloomberg L.P.) . I'm now doing some freelance work now alongside my work in the fintech space.
Hire Now
Freelance Engines developer in Victoria, Canada
Full Stack Development Consultant
I'm a development consultant working for FreeRunning Technologies located in the heart of beautiful Victoria, BC, Canada. I have core competencies in Ruby, Ruby on Rails, Javascript, Backbone.js, and Devops. I have prepared custom integrations with third party API's and have migrated large data sets to new technology stacks. From anything from basic advice about your data structure to determining what stack you should deploy on I'm your guy. I am also an active contributor to Spree Commerce and its' ecosystem and have extensive experience modifying, migrating and creating new stores using the platform.
Hire Now
Freelance Engines developer in Arlington, United States
Head of Engineering at ChallengePost
I am a renaissance man. I love to explore and develop proficiency in many areas. Professionally, I have discovered my passion in web development. My interest in programming had modest beginnings while teaching middle school and coaching after-school robotics. After switching careers, I have had the pleasure of working alongside some of the best and brightest developers in New York. I'm unafraid to tackle tough problems big and small, from debugging JavaScript functions to big picture product vision. Looking ahead, I wish to solve impactful business problems and make my mark on the field of web development as well.
Hire Now
Freelance Engines developer in Rockford, United States
Senior RoR developer and front-end hacker
Programming brings me joy. Whether it is being part of a team working on a product that delights thousands of users, a small weekend hack project to solve a personal pain, or just building cool things with new technology; for 12 years I have been solving problems with code. I am fluent in Ruby, PHP, and Javascript. I also do fairly well with CSS and SQL. My current passion is helping people level up their Ruby on Rails code. So many startups have immature code that causes them unending headaches and helping to resolve that is incredibly satisfying. In my spare time I hang out with my wife and 9 year old son doing fun things here in Michigan like sledding, cycling, silly string fights, and general shenanigans. Specialties: Software process, agile development, api integration and design, and...
Hire Now
Freelance Engines developer in Chamonix, France
Web development professional (currently Ruby, JS, SQL)
My experience over the last 12 or so years built from my uni experience and a lot was self-taught, first through getting experience with a lot of backend work using Java 1.4 (!), then using the Microsoft .NET framework for several years. All the while I was moonlighting with what I enjoyed doing the most, Ruby on Rails. This has been my full time focus for the past three years. Through out the years, I've lead teams and mentored people to improve their understanding of all aspects of professional software development. Seeing more junior members develop has always been one of my favourite parts of the job. CodeMentor gives me the chance to do this with 100% focus, outside of the need to achieve business goals at the same time.
Hire Now
Freelance Engines developer in Sunnyvale, United States
Software Engineer specializing in iOS and macOS applications.
A highly-qualified and result-driven professional with over 35+ years of experience in software engineering and mobile programming. Mentored engineers with the architecture, design, and prototyping of a bug systems, inculcation database triggers and server functions, ensuring integration of software modules. Advanced in iOS and OS X applications development while designing UI and networking software, evaluating and analyzing data as well as troubleshooting. Able to work on numerous tasks simultaneously while participating in multiple projects with varying degrees of complexity and size. Adept in using Objective-C, C, C++, Swift, Python and programming languages, PostgreSQL, MySQL, and Oracle databases as well as various development tools and frameworks.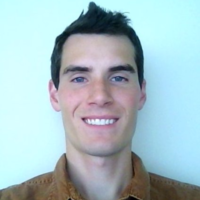 Hire Now
Freelance Engines developer in North Richland Hills, United States
Patient and compassionate, helping you succeed is my only goal!
I am an energetic and friendly guy who likes to help out anyone in need! As a game developer, I have taken my education and development seriously. Scrupulously learning the details of c++ and engine development so that I can compete on the AAA game development stage. I am passionate about coaching people to help them get into the game industry, and ensuring they have the skills to get there. I am more than happy to look at resumes, conduct mock interviews, or run through code examples for any white board questions that may arise. If you are looking to get your foot in the game industry door, then I believe I am the right person to coach you from day one, until you walk into your dream studio. Let me help you make your video game industry dreams come true.
Are You an
Engines
Developer?
Get paid while making an impact. Become a Codementor for the next wave of makers.
Apply Now