Not looking for Engineering manager Developers? Find other types of developers:
View Profile
Freelance Engineering manager developer in Ridgeland, United States
Experienced CTO ready to grow your business
I built an 8 person team from scratch for my tech startup. I can give you advice on managing a team, recruiting, etc. Free advice: Listen to the manager tools podcast and master the trinity of 1x1s, feedback, and coaching.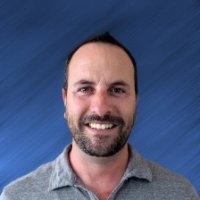 View Profile
Freelance Engineering manager developer in Philadelphia, United States
Cofounder, CTO at Diagnostic Driving
I'm a Startup CTO -- with solid experience as a builder and leader of builders. I love building teams. As a technology leader, I believe that job satisfaction is core to extraordinary performance and success. I excel at translating tech-speak to human for customers, stakeholders and prospects. I thrive in fast-paced, deadline-driven environments and love being a part of enthusiastic, driven teams. As a programmer, I am a front-end expert with a full-stack foundation and my career expertise in visual art and design gives me a keen eye for product design and usability.
View Profile
Freelance Engineering manager developer in Salt Lake City, United States
Seasoned software developer, DevOps engineer, and manager
Brand new to Codementor! I am an experienced full-stack developer and DevOps engineer. My specialties include code refactoring, adding automated tests to legacy code, optimizing developer productivity with great development environments, continuous integration, and performance optimization and caching with Nginx, PHP-FPM, MySQL/Percona. Also very experienced with large Sphinx search deployments.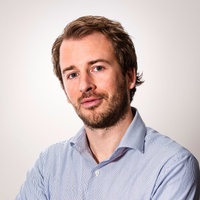 View Profile
Freelance Engineering manager developer in Naarden, Netherlands
Full-stack software engineer
In my world anything is possible and my goal is always to create an awesome user experience. With 20 years of experience in software engineering I've acquired the skills and knowledge necessary to manage and execute most types of software projects. My specialities are: - Full-stack software development, primary in Java and JS - UX and UI engineering - Lean and Agile (Scrum, XP) - Collaboration and communication - Lead engineers and build strong teams My career in software development started with me creating web pages and building small applications for the local businesses while studying. From there I moved into consultancy, implementing software solutions as well as advising clients on how to increase business value through software improvements. I've since then consulted at small com...
View Profile
Freelance Engineering manager developer in San Francisco, United States
Director of Engineering at Mavenlink
Katlyn Parvin is a full stack developer, entrepreneur and growth hacker. Over the course of Katlyn Parvin's career, she has developed a diverse and complementary skill set that has allowed her to understand the software engineering industry from a broad range of different scales and perspectives. From managing a team of talented engineers and overseeing the development of projects and strategic initiatives, to working on the finer details of programming with Ruby on Rails, PHP, and Objective-C, her greatest asset have been her versatility and thorough understanding of what it takes to work on innovative projects. As an entrepreneur, she is able to take a broader view of the situation and apply a well-honed passionate and entrepreneurial sensibility to drive projects forward.
View Profile
Freelance Engineering manager developer in Toronto, Canada
Full-Stack Software Engineer & TPM
Software Engineer with product and founder experience. I'm contracting as a PM & full-stack software engineer for select clients, including Udacity. Previously I was a Sr. Product Manager (contractor) for Gigster where I managed 100+ projects with total value $2.4mm+ across iOS, Android and Web, and maintained a consistent top 1 percentile performance record. A bit about me: I was the youngest-ever President of Oxford Entrepreneurs when I attended the University of Oxford, where I matriculated at age 17 (attended for two years). I then co-founded StartupBus Africa (now called Ampion.org) after having co-founded Founderbus UK in 2012. AMPION organizes a social venture incubator and impact-oriented hackathons across 15+ countries in Africa (to date with 400+ participants / 10+ hackathon...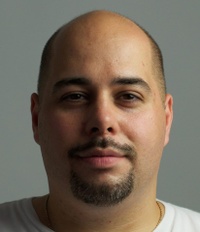 View Profile
Freelance Engineering manager developer in Budapest, Hungary
Engineering Manager at Prezi
Now: A seasoned and business savvy engineer manager Always thinking about new ways of growing engineers, improving the business, the teams and the processes. Specialties: Team & peer coaching, management. Being an IT executive has completely reaved, ruined and shaken my life. I can never be thankful enough for that. The past: A full stack web engineer with 13+ years of experience. Keen on performance optimization of online services, scalability and architecure. Programming languages: python (django), scala, clojure (past-past: PHP, ruby, rails, erlang)
View Profile
Freelance Engineering manager developer in Belmont, United States
Engineering & Product Leader, Software Consultant
I am a hands-on engineering and product leader. - I have built software and engineering teams from scratch for several years. My experience is in a variety of verticals including education, games, travel, health and developer platforms (SDKs). I have built mobile apps, APIs and backends using Objective-C, PHP, Python, Go, PostgreSQL, MongoDB and hosted infrastructure on AWS and Google Cloud Engine. I've used various caches, message queues and CDNs for applications. - I enjoy outlining and detailing technical architecture, defining the APIs and services and helping select the right technologies and infrastructure for products. Owing to a long career in mobile development, I design flexible and extensible client-side models and frameworks to minimize re-factor and re-writes of the code...
Need to Hire a Senior
Engineering manager
Developer?
Get Started
Are You an
Engineering manager
Developer?
Get paid while making an impact. Become a Codementor for the next wave of makers.
Apply Now