Freelance Encryption Developers Available for Hire
Hire Now
Freelance Encryption developer in Fort Lauderdale, United States
OSX and iOS developer since their releases.
I have been involved with symetric

encryption

in embedded solutions to iOS apps.
Hire Now
Freelance Encryption developer in Dublin, Ireland
Senior software developer
Senior developer programming for the Web environment. Building rich web apps in Python (Flask, Django) and modern "single-page" apps connected to backend APIs and microservices. Skillful at JavaScript, HTML5 and CSS. Many years of PHP experience working with popular frameworks. Solid knowledge of relational databases, data structures and algorithms. Interested in encryption, authentication and digital signatures. https://devbase.net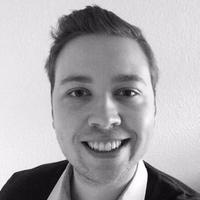 Hire Now
Freelance Encryption developer in Lyngby, Denmark
Partner at substans softwareudvikling
Versatile entrepreneur and software developer with a passion for technology. I am proficient in developing data-centric applications that help people visualize large amounts of information. Having built a small start-up, I am also interested in business applications and the interaction between growing a business and creating excellent software. I'm currently working as a Senior Software Engineer in Copenhagen. I hold a degree in Software Engineering and Management from The Technical University of Denmark.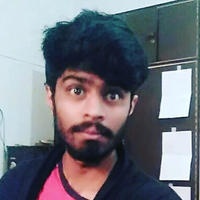 Hire Now
Freelance Encryption developer in Bengaluru, India
Full Stack Founder
I started as a PHP developer for a my startup Nekster. Now actively developing iOS apps with Node.js as backend Currently i am interested in Web Application security and exploit development besides php I have contributed to the security of many websites like Google, facebook. Other than this everything is rocket science to me.
Hire Now
Freelance Encryption developer in Lagos, Nigeria
Android Developer at Truppr
I am a mobile applications developer with expertise in hybrid and native development. I have experience building systems with Python, Java, PHP, Visual Prolog, JavaScript, NodeJS, C and Visual Basic.Net. I am also an Information Security professional with experience building and analyzing secure systems. I have a Masters Degree in Information Security and have studied anonymity systems at length.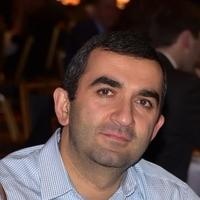 Hire Now
Freelance Encryption developer in Drexel Hill, United States
Senior software engineer
I am a software engineer with over 15 years of experience in a wide variety of business applications. I have extensive hands-on experience in software design, architecture, implementation and integration.
Hire Now
Freelance Encryption developer in San Jose, United States
All around generalist, linux hacker, backend + data guy
Hire Now
Freelance Encryption developer in Sidney, United States
I'm a professional software engineering with a solid background in web development, specifically in server-side and backend web services. I'm also a published author (Facebook Application Development. Wrox. 2008. ISBN 0-470-24666-9) and active in tech community.
Hire Now
Freelance Encryption developer in Thessaloniki, Greece
Software engineer
I'm a software engineer who likes web development, computer graphics, security, and cryptography. I enjoy working with computer graphics, particularly with HTML5, product security, especially web security, and in applied cryptography. In the past, I've worked for deviantART, Twitter, Google and two start-ups of my own, Zino and Kamibu.
Hire Now
Freelance Encryption developer in Phoenix, United States
Senior Data Analysis & Encryption Integration Architect.
My core competency is data analytics. My typically work is for financial institutions/startups doing Business Intelligence (reporting, excel, etc) and encryption. I also am very experience with encryption. Gathering very important information typically requires some Information security. Once the data is secured, the next question turns to how do I query the encrypted information. I have experience with all the above. scenarios.
Hire Now
Freelance Encryption developer in San Francisco, United States
Multidisciplinary engineer and entrepreneur with a reliable history of product improvement and hands-on experience in small and large teams. Former EMT, machinist...
I like to be impactful, and stagnation is my probably the one thing that frustrates me most. I make a conscious and concentrated effort to understand the bigger picture well enough to know which little pictures need better resolution -- and then to fill in those missing pixels as efficiently as possible. In previous (and perhaps future) lives I've been a mechanical engineer, a machinist, and an EMT; I've directed musical theatre, I've been certified as a firefighter, and I've moved across the country on a motorcycle. I love learning, and am a meticulous communicator; I apply myself to whatever field I find myself in, and usually enjoy them all!
Hire Now
Freelance Encryption developer in McKinney, United States
Pythonista
Rome was not built in a day. That's probably because they didn't have coffee. My passions are fiddling with development tools and programming languages, learning as much as I can so that I can find ways to improve my development process. Oh, and code golf is pretty fun, too. Software engineering is going to be the most important field very soon, with the exponential advancement and spread of computer technology. We need more code monkeys.
Are You an
Encryption
Developer?
Get paid while making an impact. Become a Codementor for the next wave of makers.
Apply Now