Not looking for Ember cli Developers? Find other types of developers:
Hire Now
Freelance Ember cli developer in Toronto, Canada
Full-stack Freelance Developer
I'm a full-stack web developer who's been working in the industry for over 10 years. I'm a true polyglot developer, having lead/architectural experience with a wide variety of tech stacks, from Python/Django, Ruby on Rails, Node (express.js/koa) on the backend, to Angular.js, React and Ember.js on the frontend. I spent 7 years in the animation industry as a Web Software Architect, building internal applications to help studios manage their production pipelines. Since leaving that industry, I've been consulting mostly with start-ups to help turn their MVP into a solid foundation and scale their tech to a fully fleshed out product. I also spent 6 months as an Instructor at a code school called Bitmaker and absolutely loved the experience. I love sharing my experience with others. Feel free...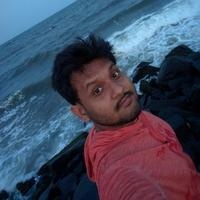 Hire Now
Freelance Ember cli developer in Bengaluru, India
Full Stack | Love JavaScript & Node.js | Startup guy
About Me: ★ I love helping programmers. ★ My free blog http://voidcanvas.com/ is helping thousands of people everyday (1.5k daily active visitors). ★ Published few npm modules; not much people are using them. But still a few downloads I can see often. https://www.npmjs.com/~metalshan ★ I've worked with and still working in startup companies. ★ I've fallen in love with JavaScript and its frameworks. Why you can trust me: ★ I value time. ★ I will not charge you at all if I can't fix your issue.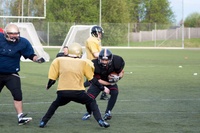 Hire Now
Freelance Ember cli developer in Cambridge, United Kingdom
Freelance Full-Stack Developer
Freelance Software engineer operating from the northern Sweden. I have worked for several companies as a developer and researcher, including a Canadian company, Orange Labs in Rennes, and a research team in Luleå. For the past 6+ years, I have been working as a freelancer for many companies across the globe with many different technologies. I love to try and learn new framework, language and tech of all kind. The most recent crush I had on a tech is definitely Elm: a super nice and simple yet powerful functional programming language for front end application. I also enjoy teaching and sharing knowledge and thoughts about development and thinking about how to architecture solution as neatly as possible.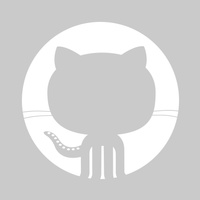 Hire Now
Freelance Ember cli developer in Amsterdam, Netherlands
Freelance Javascript Engineer
I am a very focused and motivated programmer. I love what I do and I make efforts to give from me to those that work with me. I always try to find the most modern and the most stable solution available in the market. Since 2005, when I started to learn C, and I had a some PHP and Javascript works. Since then, and as a freelancer and as employee, I have worked on a different projects in Portugal. Since then, I have contributed for a CMS for hotels websites in Ireland, an Electronic Patient Dossier in The Netherlands. Recently, I have been part of the www.kassacompleet.nl, a online payment provider by ING.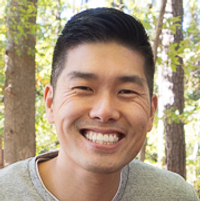 Hire Now
Freelance Ember cli developer in Cary, United States
Eater of pizza, work-from-home dad, maker of useful things
I like building things and helping others through sharing of my knowledge. My only job in serving my mentees is to leave them with a smile on their face by solving their problems in a timely and professional manner. I've built websites and web applications for small businesses to large organizations in the past, allowing me to solve problems of all sizes. I do my best to leverage my experiences and skills to make sure I understand the problem a mentee has and provide a solution that solves their problem. I would love the privilege of providing my knowledge in helping you meet your goals. Feel free to contact me to discuss how I can serve you. Thanks and I hope you're having an awesome day!
Hire Now
Freelance Ember cli developer in Garland, United States
Full-stack Web Developer
I am a full-stack web developer specializing in holistic design and web security. I have over 10 years of experience as a web developer and have been using Ruby on Rails for 5 years. I am an active open-source contributor and am the author of several Ruby gem's including Caseadilla and Tektite Software's Authoreyes and Ruby Utils. My preferred technologies include Ruby on Rails, Ember.js, Node.js, Angular.js, Crystal, and AppGyver Steroids, among others. I enjoy reading philosophy and scuba diving, and occasionally both at the same time.
Hire Now
Freelance Ember cli developer in Dublin, Ireland
Full stack, "classically trained" JavaScript developer. CTO & co-founder of a startup and EmberJS evangelist.
I have been working in a pure JavaScript environment for almost 4 years now, focusing on NodeJS backends and EmberJS for the frontend. Our first Ember app went into production in December 2011 which was before Ember 1.0 was even released, so you could say that we have been doing Ember since the beginning. I have a Computer Science degree and have always specialised in application architecture, knowing how to structure apps so that you can have the most performant and productive code base. If you need help structuring your Ember app or just general Ember engineering help I'm perfect for the job.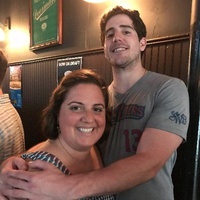 Hire Now
Freelance Ember cli developer in New York, United States
Web Application Developer, Teacher
Passionate about modern-day web development. Spend a lot of time working with different technologies, and teaching people how to use them. Focuses include Sass CSS, Responsive Design, JavaScript Application Development, AngularJS & Angular 2.0, EmberJS, and more!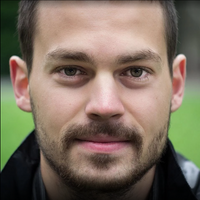 Hire Now
Freelance Ember cli developer in Pilsen, Czechia
JavaScript developer and creative coder
I've been creating websites since I was 11 years old and for the past three years, I've been focusing on advanced JavaScript applications. Most of the time with the help of Ember.js. I have worked with various backends and various kinds of APIs. Be it Node.js, Firebase, Ruby on Rails. I've created dynamic charts, complex interactive UIs, worked with huge amounts of data. Sometimes with smooth transitions and animations :). I care about conventions, best practices, clean, readable code and productivity. I'm also always working on some side projects and learning new tech. Lately, it's been Elm! Feel free to get in touch. I accept only the requests I know I am able to help with.
Hire Now
Freelance Ember cli developer in Cluj-Napoca, Romania
Software storyteller
Coding brings me a lot of satisfaction. I find it disciplines my mind in surprising ways. Most of our young life, we are taught how to use technology. Yet many people never make the shift from users of technology to creators of technology. I would describe myself as a futurist.
Hire Now
Freelance Ember cli developer in Charlotte, United States
Engineer turned entrepreneur, helpful in all things technology -- from development and infrastructure to system and product design.
I bring a high level of detail and passion to everything on work on. I love working with startups and small businesses to help them find the best path for their success. This is mostly done through technology strategy. I can help at high-level design with systems and architecture for scaling and growth or I can roll up my sleeves and help develop key features of a product. Whatever it takes to make people successful with their technology endeavors.
Hire Now
Freelance Ember cli developer in San Francisco, United States
Designer/Developer
I'm a designer developer focused on building great interactive experiences. I specialize in presentation and view layers of applications, data visualization, and pattern library architecture.
Hire Now
Freelance Ember cli developer in San Jose, United States
Full Stack Software Engineer and Web Developer
I like to build neat things. That doesn't mean much of anything specific, so let me elaborate: Technology and software has given us an immense power over our lives and how we engage with and access the planet as a whole. Literally the whole planet, I'm not parroting a trope. When I write software, specifically web software, I am able to craft information and data into shapes and forms that provide immediate value as tools to other humans. And through the web, these tools can access millions of other people in an unimaginably quick amount of time. The speed with which we can create these tools feels as close to magic as I'll probably ever get. And of course, I am in love with the process of creating said tools. New and well thought out ideas bring me an incredible amount of excitement, b...
Hire Now
Freelance Ember cli developer in Clapham, United Kingdom
Experienced full stack developer
Experienced full stack developer with a wide range of experience across technologies. 10 years experience with Ruby on Rails, seasoned Ember.js developer and contributor, comfortable in deployment and administration, DevOps and data projects.
Hire Now
Freelance Ember cli developer in Arlington, United States
Head of Engineering at ChallengePost
I am a renaissance man. I love to explore and develop proficiency in many areas. Professionally, I have discovered my passion in web development. My interest in programming had modest beginnings while teaching middle school and coaching after-school robotics. After switching careers, I have had the pleasure of working alongside some of the best and brightest developers in New York. I'm unafraid to tackle tough problems big and small, from debugging JavaScript functions to big picture product vision. Looking ahead, I wish to solve impactful business problems and make my mark on the field of web development as well.
Are You an
Ember cli
Developer?
Get paid while making an impact. Become a Codementor for the next wave of makers.
Apply Now