Not looking for Embedded c Developers? Find other types of developers: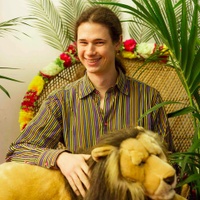 Hire Now
Freelance Embedded c developer in Chiang Mai, Thailand
C++/QT developer
I started working with

embedded C

8 years ago, and it has been my main professional activity for the last 3 years. I specifically enjoy working at the edge between electronic and computer science, interfacing electronic devices with computers.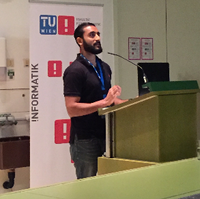 Hire Now
Freelance Embedded c developer in Deptford, United Kingdom
Founder @ NumberEight
I worked at Apple, Palm and Blackberry for a combined total of 6 years - all in the same field of cellular protocol software engineer where we developed embedded software dealing with lots of interfaces. Any budding programmers I always refer them to read and understand K&R - the only book in C programming you'll ever need :)
Hire Now
Freelance Embedded c developer in Bengaluru, India
I like to build stuff
I've built complete functioning products where I have interfaced processors with peripherals like displays, printers, sensors etc by writing or porting C libraries
Hire Now
Freelance Embedded c developer in San Francisco, United States
Though my years of direct

embedded C

are somewhat low, I have had years of C to back it up so all that changed was the lack of an MMU and needing direct hardware access to get what I want. One of my current projects involves taking various JTAG adapters with secret firmware that has to be loaded on them every time they are plugged in (meaning the secret code has to be distributed to end users in order for them to use the hardware with open source tools), reversing their firmware, and writing my own open source replacement. I have done this twice and am in the middle of doing it for several other adapters. More recent side projects include work on creating a smart pocket watch which requires a fair amount of embedded C.
Hire Now
Freelance Embedded c developer in Buenos Aires, Argentina
Software Developer. Maker. Amateur Astronomer. Private Pilot.
- Embedded Software Architecture and Development. - C, C++ and Assembly Language. - Bluetooth Low Energy - Bluetooth Mesh - Bluetooth SIG Member - Embedded platforms: CSR101x, CSR8051, CSR8811, NRF51822, Arduino, Raspberry Pi, Qualcomm 4531 - OS Windows and OpenWRT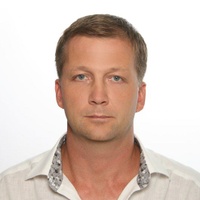 Hire Now
Freelance Embedded c developer in Kiev, Ukraine
Crypto & Smart card developer
Payment terminals (POS), PIN Entry Device, Smart Card contact reader, Token security code
Hire Now
Freelance Embedded c developer in Liberty Hill, United States
Elixir/Ruby Backend Developer
I'm an experienced backend engineer that has contributed or started multiple open-source libraries in Elixir and Ruby. I have contributions (in both code and bug reports) to Elixir and Erlang. I'm the creator of the IntelliJ Elixir plugin for JetBrains IDEs, and so have experience with interfacing Erlang, Elixir, and Java all together. I enjoy refactoring code and bring it up to the language's community standards and putting in place processes and static analysis to maintain that code quality. I can raise your test coverage, keep your code consistent and help you spot how shrink your code by spotting how to refactor commonalities out.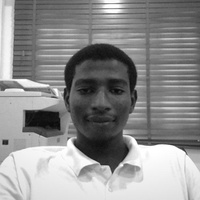 Hire Now
Freelance Embedded c developer in Effium, Nigeria
Software Engineer with extensive experience in Mobile Development - Checkout my portfolio http://lethalskillzz.com
I am a forward thinking, results-driven, customer-focused and analytical Senior Software Engineer with extensive experience in mobile and full stack development with database analysis and design. Besides strong backend development skills, I do not only have good in design and integration problem- solving skills but also skills in developing business plans, requirements specifications, user documentation, and architectural systems research. ----------------------------------------------------------------------------------------------------------------------------------------------- Codementor rules that i live by: 1. If I can't fix your issue, you'll get a refund. 2. Unless its a 15min free session, doesn't have to be in a hurry to start the timer. Let's do quick code review and the we ...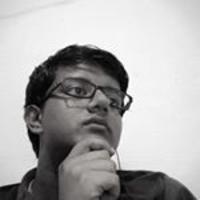 Hire Now
Freelance Embedded c developer in Lucknow, India
C++ | Django Developer | Machine learning Researcher | Keen learning Programmer, a hacker and a Mathematician.
Machine learning enthusiast. Can write an efficient program in more than 10 languages. Web application and Mobile application developer.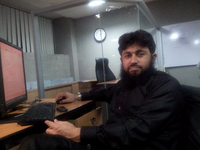 Hire Now
Freelance Embedded c developer in Malakand, Pakistan
Senoir Software Engineer to resolve issues in softwares.
Beign a Software Engineer i can develop applications with muti dimensions technologies. My delivery of solutions is on time, with good quality and having best software engineering practices. Being a Senior Software Engineer I have worked by my passion with many organization to develop professional products. In my experience i have worked with my skills like ASP.NET,C#, MVC, WPF, Silverlight, WCF, Javascript, AngularJS, Angular 2, Angular 5, HTML/CSS, JQuery, C, C++, SQL Server, Database design, Software Architecture Design.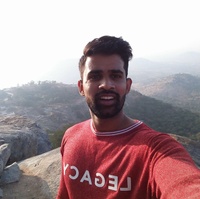 Hire Now
Freelance Embedded c developer in Bengaluru, India
Co-Founder at Digiapes
Hey all - I've been developing android application for 4 years and love teaching, whether it is your first time, you're looking to pick up a new skill, or keep up with the latest technologies. I'm happy to advise also on the best courses to take, how to establish your career, what technologies to learn next, and how to get your first application or company started.
Hire Now
Freelance Embedded c developer in Mountain View, United States
Seasoned C/C++ coder with diverse experience from working for Apple to various start-ups
I honed my coding skill and expertise in machine learning at Apple. If you are a Mac or iPhone, my work is in there. My have worked in both low level algorithm implementation in C/C++ and application development in Objective-C, Swift and Java. After almost 10 years of tenure at Apple, I series short projects at various places, including start-ups like Lytro and Navdy and big companies such as Netflix. I love to use what I know to help others to jump start or to overcome obstacles.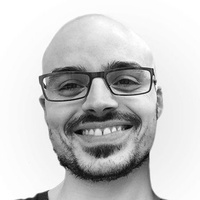 Hire Now
Freelance Embedded c developer in Norderstedt, Germany
Problem Solver, Automation Enthusiast, Pragmatist
I mainly work as a Consultant and Developer to help companies on their way to a more agile and user focused way of developing software and/or hardware. I enjoy being a mentor to others and love to learn through intensive collaboration. Things you hear me saying very often: * Test Automation * Pair Programming * Test Early Approaches like TDD Every achievement in my life was supported and enabled by great mentors and teachers that supported me whenever it mattered most. I think it is every ones responsibility to give away the knowledge that was shared in order to enable others on their own way.
Hire Now
Freelance Embedded c developer in Matawan, United States
Specialising in IoT/embedded systems, cybersecurity and data science
I'm a developer with 15 years of experience. I've shipped dozens of large projects reaching millions of people. Along the way, I've learned to cover the entire stack all the way from "what does the project do?", through development, team management and end-user support. I've done it using every technology imaginable. I love to find out what problems people are trying to solve and to help them along where I can, so don't hesitate to get in touch!
Hire Now
Freelance Embedded c developer in London, United Kingdom
Senior Software Engineer / Embedded Electronics Engineer
I am an experienced senior software engineer with over a decade of field experience, primarily in back-end development for web applications. My specialties are performance optimisation, software design, architecture, planning, test coverage, automating builds and deployments.
Are You an
Embedded c
Developer?
Get paid while making an impact. Become a Codementor for the next wave of makers.
Apply Now