Freelance Elk stack Developers Available for Hire
Hire Now
Freelance Elk stack developer in Cupertino, United States
Software Architect and Craftsman
Setting up

Elk Stack

via docker and natively. Building search APIs using elasticsearch. Configuring logstash and Kibana to view application logging.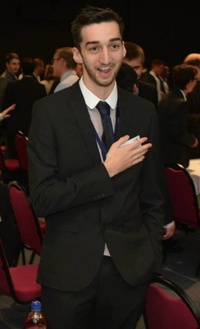 Hire Now
Freelance Elk stack developer in London, United Kingdom
All Rounder with deep ELK experience.
I've designed and implemented a large scale ELK 5 stack which meets industry requirements and handles upto 50k EPS. I'm fairly confident in anything ELK related, whether it be templating, puppet config or cluster optimisation!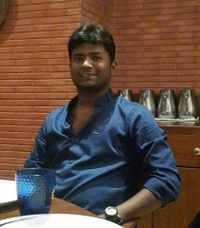 Hire Now
Freelance Elk stack developer in Frankfurt am Main, Germany
The Debugger
I have worked on the generic logging system. As we know logstash and kibana can be used for logging and monitoring API hits and database transaction. I came up with the idea of using Packetbeat and kibana in combination with Elastisearch. I have written a blog on the same on medium. Here is the link: https://medium.com/@rresol/analyzing-network-using-beat-402f7da93f48#.ull2okdoa
Hire Now
Freelance Elk stack developer in Montevideo, Uruguay
25+ years experience, top expert in Elasticsearch (FullText and Analytics), Data Engineering, Cloud, and for the Kotlin Language.
I am a well rounded software developer that covers many development languages, frameworks, tools, infrastructure and cloud providers. Some of my top include Java / Kotlin for languages (but I touch many more including Java, Groovy, Scala, Typescript, Javascript, C#, Dart), any SQL database, most NoSQL engines, Solr / Elasticsearch (expert in both), and working in the Cloud with AWS as my highest and some services of Azure in the middle. My top skills are currently in: Data Engineering, Back-end development (REST, Server-side), Search and Analytics, Cloud, and the Kotlin Language.
Hire Now
Freelance Elk stack developer in Buda, United States
Full Stack PHP/Java Engineer/Solutions Architect
I am an experience full-stack Java/PHP engineer with great experience in multiple technologies. I have been developing and engineering solutions for the web down to Microsoft Access. I am very passionate about my work and drive to learn and implement new strategies to better service end-users.
Hire Now
Freelance Elk stack developer in St Petersburg, Russia
Remote tech lead for your start-up, team included
I'm a full-stack engineer with 15 years of experiences. Last 7 years I'm doing mobile and web applications. I can implement your ideas into a working product, design architecture and user experience, implement MVP, hire and manage developers and QA, build development and deployment processes. I've got a team of 4 developers working with me. I've experienced with the following technologies: Node.js, Rails, Elixir, Haskell, AngularJS, React, Objective-C, iOS SDK, React Native, Java, Android SDK, C++, C#/.NET. Top 5 benefits working with me: - You will have an access to a vast pool of talented developers from Eastern Europe. I've done over a hundred of technical interviews during my career. I know what to look for and what questions to ask. Devs from Russia, Ukraine and Belarus are well-k...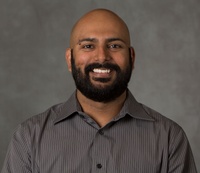 Hire Now
Freelance Elk stack developer in Ashburn, United States
NodeJS | React | ES6 | Javascript | C# | C++ | Python | Debugging | Elastic Stack | Search | Microservices | Software Architecture | Data Structures | Algorithms | Visualization | Computer Science | Training
You can check my availability or schedule time on my calendar at http://calendar.karnik.io. --- Nick started programming at 10 and shortly after caught the entrepreneurial bug. Since graduating at 19 with a B.S. in Computer Science from University of Maryland, he has founded multiple startups. He was accepted at YCombinator, awarded the Investors Pick at Startup Weekend, and most recently worked on a TED talk that featured some of his work. While at Microsoft, Nick was recognized for his work at Bing with the Best Idea Award, a patent in Intelligent Intent Detection from Social Network Messages, and a nomination for the Microsoft Engineering Excellence Award for creating the Big-Data Validation Framework. He is passionate about large-scale distributed systems, spatial data structures, ...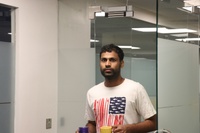 Hire Now
Freelance Elk stack developer in Hyderabad, India
Backend Developer
I am a Backend developer with - 5 years experience in Java - 1 year in Apache kafka, Redis, Dropwizard, Mysql - 6 Months in Hbase, Apache Flink, HDFS, Map Reduce and Hadoop - 1 Year in Jenkins, Ansible and Bash scripting - Strong in problem solving, Data structures and Algorithms Currently I am really into Microservices and Distributed systems but also experimenting with Apache Spark/Flink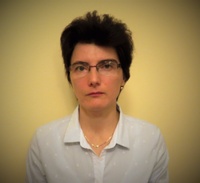 Hire Now
Freelance Elk stack developer in Budapest, Hungary
Software Developer at IBCnet Magyarország Kft.
Framework development (R&D) System integration, Java architectures, ERP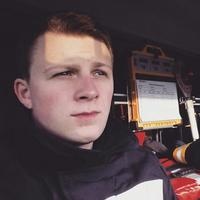 Hire Now
Freelance Elk stack developer in Hanover, Germany
Python developer from Germany
Do you need help in any section of my experience? I can help you in English and German (primary language)
Hire Now
Freelance Elk stack developer in Albuquerque, United States
Full Stack Developer
Hello, my name is Aaron Cordova. I am passionate about delivering meaningful products to users that improve their lives. I practice the lean philosophy of experimenting and iterating quickly. I believe that less is more and approach most problems this way. Including reducing user interface clutter, code complexity, and simplifying the architectural design. My professional expertise allows me to build solutions at startup speed with enterprise scale. I provide the ownership skills that provide quick learnings for your organization.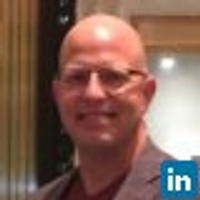 Hire Now
Freelance Elk stack developer in Concord, United States
Versatile deeply experienced technology leader and developer
A strong information technology leader with more than 20 years of experience in software development, consulting, and aligning technology to support sales and marketing initiatives. 20+ years of software development lifecycle experience leveraging Java technologies Experienced leading teams through complex applications of cutting-edge technology Expert in systems design, articulating vision, and managing implementation Proficient in identifying risks and developing risk mitigation plans Demonstrated technical thought leadership throughout career Thorough knowledge of healthcare industry standards and regulatory impact Excellent people management, communications and interpersonal skills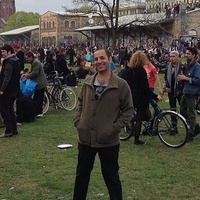 Hire Now
Freelance Elk stack developer in Ramat Gan, Israel
Highly experienced Bitcoin/Cryptocurrency developer
I've being doing full-stack development for more then a decade, of which I've spend the last 6 years specializing in Cryptocurrencies, and worked a wide variety of projects, like a 2nd layer protocol for bitcoin called Colored-Coins, or a whole mining pool from the ground just to name a few.
Hire Now
Freelance Elk stack developer in Atlanta, United States
Process and Technology Evangelist in Application Performance Management,User Experience Management,DevOps&Data Analytics
I am an experienced Software Performance Engineer and Product Management professional with over 12 years of experience, with concentration on Application Performance Management, User Experience Management, Dev Ops and Data Anlalytics. I pride in building centers of excellence in the field and learn from everybody.
Hire Now
Freelance Elk stack developer in Ashburn, United States
Sysadmin DevOps contractor
Over 20 years of experience in IT. Currently working as a DevOps on Linux and private cloud (VMWare)
Are You an
Elk stack
Developer?
Get paid while making an impact. Become a Codementor for the next wave of makers.
Apply Now