Freelance Elasticcache Developers Available for Hire
Hire Now
Freelance Elasticcache developer in Ashburn, United States
Software Engineer
Full stack software engineer + operations.
Hire Now
Freelance Elasticcache developer in Hicksville, United States
Development and Operations Director
Global DevOps Community | http://devopschat.co Contact Details | http://jared.nyc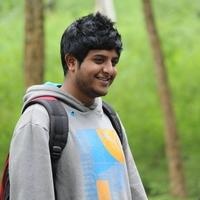 Hire Now
Freelance Elasticcache developer in Bengaluru, India
Developer at HackerEarth
Work Experience(in reverse chronological order): R&D Engineer, HackerEarth(9 months)(current) Core developer, Klonio - a database version control system(18 months) DevOps engineer, Motorola Solutions(9 months)
Hire Now
Freelance Elasticcache developer in Philadelphia, United States
Founder/Principal at Masterpoint Consulting
I'm a Freelance Full-stack Engineer from Philadelphia. I've been in Software Dev professionally since  2011 and working primarily in startups I've done a bit of everything: full-stack web, mobile, devops, big-data, and project/team management. I currently freelance as a full-stack web developer focusing on Ruby on Rails and Emberjs, but I work on a whole assortment of other projects when it's called for. I'm a big fan of mentoring and I've done it both in and outside of work for a handful or more different junior engineers. I enjoy the process of helping others understand the programming world and it's a great way for me to put my own knowledge into practice. Outside of the tech world, I'm big into rock climbing, punk/hardcore music, and traveling. I've been on the road since Feb. 2017 a...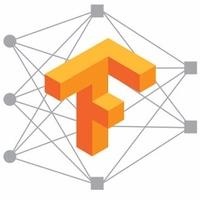 Hire Now
Freelance Elasticcache developer in Ashburn, United States
Senior Platform Engineer, expert with AWS, Go and AngularJs full stack to handle millions of concurrent users for e-commerce and world wide platforms.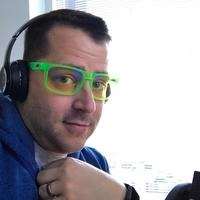 Hire Now
Freelance Elasticcache developer in Cassville, United States
Software Engineer with a Specialty in Web Development
A technically sharp web developer, with a passion for creating. Known to be a strong driving force for improving the performance, scalability and reliability of projects. As a Developer, able to quickly adapt and learn new technologies on a daily basis. I thrive on working in a team environment, with open communications. Ability to uncover answers to challenging problems.
Hire Now
Freelance Elasticcache developer in Ashburn, United States
Freelancer Product Manager and Software Developer
• 10+ years of experience in Software Industry • Experience in team structuring, product scoping, team leadership, dev management, and tech advising • Exposure to diverse software stack • Proficient in C, C++, java, C#, Ruby, Javascript • Familiar with Rails, NodeJs, Django, Flask, XCode, Android Studio, Java EE
Hire Now
Freelance Elasticcache developer in Seattle, United States
Senior Java EE Developer
Java EE developer with strong experience in Spring framework AWS Certified Solutions Architect – Associate with extensive work experience on Cloud architecture, implementation and improvement.
Hire Now
Freelance Elasticcache developer in Atlanta, United States
Full-stack Ruby developer who enjoys solving problems with software. And occasionally writes rap songs.
I'm a full-stack Ruby developer with experience building and operating large-scale web applications. I also have experience hiring and scaling software teams. I've worked with AWS, Heroku, and Rackspace for hosting, and have extensive experience with Selenium as a test automation framework. I enjoy solving business problems with software.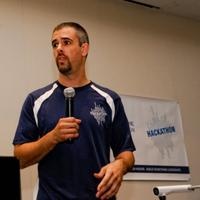 Hire Now
Freelance Elasticcache developer in Glen Allen, United States
Ex-Amazon, Ex-Ebay, Current Startup VP of Engineering, Daily Coder
A true technologist at heart. Equal parts talent for critical thinking and enthusiasm for good engineering; as much about innovation and long-term thinking as about rolling up the sleeves and getting it done. Comfortable leading, working and collaborating in a team environment to design and implement high-scale, high-availability systems. Most importantly, a genuine passion for solving some of the most interesting problems on the Internet.
Hire Now
Freelance Elasticcache developer in Zaragoza, Spain
Systems Engineer and DevOps advocate
I'm a passionate about IT. I really love to understand how each piece engage with each other in this big puzzle Internet and computering is. I don't like to work without having all the understanding needed to analyze and solve any problem in each matter I work with. Those are the reasons why FLOSS (Free/Libre OpenSource Software) is other of my passions, because working with FLOSS allows you to look into any problem until you find the exact line of code that is causing trouble. Those are not the only reasons I love FLOSS, of course. I love working in community, demonstrating the power of the crowd intelligence and making this world a better place. My goal in my professional life is to create some start-ups under my own agile/devop culture influenced convincements, merging b...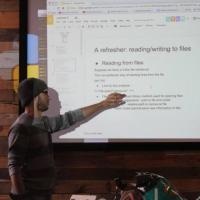 Hire Now
Freelance Elasticcache developer in Ashburn, United States
Programming educator | Server debugger
Hello there! My name is Joe, and I'm extremely passionate about programming education. You can see the research I've done on the subject of teaching programming and computer science concepts here: http://joequery.me/education/1/ I have experiencing teaching students with and without formal backgrounds. I took algorithm and data structures courses in college in addition to higher level mathematics. You can examine the comments on my YouTube videos, and you will see that many people find my explanations of concepts helpful: https://www.youtube.com/user/JoeQuery/videos?sort=p&view=0&flow=grid I'd be glad to help you reach the next level in your programming abilities!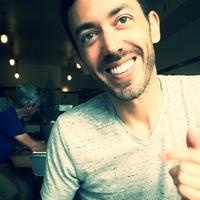 Hire Now
Freelance Elasticcache developer in Sacramento, United States
Infrastructure Architect at iPyxel Creations
Multi-platform full stack developer specializing in event-driven architecture/infrastructure and project manager for a wide variety of business environments and industry with a relentless affinity for good design and solid code. Past clients include Ernst & Young, Ford Motor Company, Jaguar, Tower Records, Fraternal Order of Police, and Berries.com. Scale OUT, not UP.
Hire Now
Freelance Elasticcache developer in San Francisco, United States
Applied Research / Machine Learning
Hi I'm Yad. I build all day everyday! I currently do applied research and development in the field of machine learning. My background is in computer science, I introduce myself to new folks as a fullstack, half stack, any stack needed engineer. I've been a tech lead in a small sized team till recently to build over a dozen of production level products. I'm currently running a Research and Development team for machine learning. For me, the harder the challenges are, the more exciting they're to be tackled.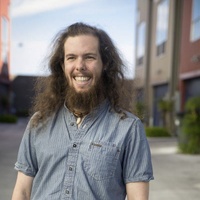 Hire Now
Freelance Elasticcache developer in Whistler, Canada
Developer and Digital Creative
I like to think of myself as a digital creative: I spend most of my time writing code, but I have a background in design and photography, and I always try to apply lessons from each of those disciplines to my work. I primarily work with/for startups who are trying to get an MVP off the ground to test their idea. I really enjoy that stage, because there is a lot of freedom to alter the product and idea as you gather feedback from users. That's also why I like working with Python and Django: my goal is to help people test their idea with real users as quickly as possible. I am not the person to go to if you're looking to optimize or refine an existing product. I am the person to go to if you need help getting something functional that looks pretty good off the ground quickly.
Are You an
Elasticcache
Developer?
Get paid while making an impact. Become a Codementor for the next wave of makers.
Apply Now