Not looking for Ejb Developers? Find other types of developers:
View Profile
Freelance Ejb developer in Copenhagen, Denmark
Senior Java/Web Developer
The

EJB

is my favorite technology to implement the business services in Java EE applications. I worked with

EJB

since

EJB

2.0 (in J2EE 1.4) and nowadays the

EJB

3.1 is my first choice to implement the service layer.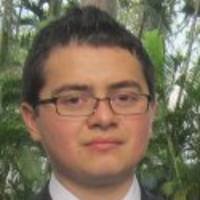 View Profile
Freelance Ejb developer in San Salvador, El Salvador
Java and Jenkins Certified Professional with more than +6 years coding,
I have used

EJB

3, inside a lot of bussiness logic or ETL process.
View Profile
Freelance Ejb developer in Ciudad Delicias, Mexico
Backend software developer
I am an experienced developer. I'm more focused on backend, but also develop frontend features when needed. I have worked with different type of projects, from mobile to cloud, and also for a broad kind of domains.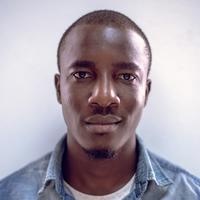 View Profile
Freelance Ejb developer in Lagos, Nigeria
Devy stuff. Full stack Web & Mobile developer with 10+ apps
Let's fix/ build it. ( Devy stuff ).
View Profile
Freelance Ejb developer in Florianópolis, Brazil
Full Stack / Mobile Software Engineer
Daniel has been working in the technology area for nearly two decades and despite having played lots of different roles (developer, analyst, training instructor, project manager, and CTO) during those years, he has never left coding out of his life! He's always looking for something new to learn and a new challenge to tackle.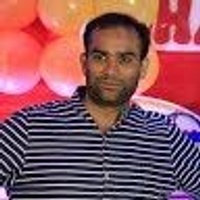 View Profile
Freelance Ejb developer in Hyderabad, India
Spring, Spring Boot, Hibernate,Struts,Design
12 Years of Development, Design and Architecture Experience in varied Component Based Java Microservice and JEE implementations Experienced in building complex applications with layered, reusable & testable component based architecture using appropriate Design Patterns. Experienced in mentoring, analyzing and improving Code Quality - Principles, Processes and Tools - Pair Programming, Peer Reviews Ability to understand design documents and develop code base as per the functionality.
View Profile
Freelance Ejb developer in São Paulo, Brazil
Seasoned Web, Java and XML teacher, writer and developer
I teach programming (mostly Java) and I've been researching, writing about, experimenting with and teaching Java and Web technologies since 1995. I wrote a book on HTML and another on JavaScript in 1996/1998, and since then several presentations, slides, code, textbooks on Java, Java EE, programming tools, patterns, techniques, methodologies, HTML, CSS, JavaScript, SVG, XML/XSLT/XSD and related technologies. I am currently researching to write a book on Java 9 and Java EE 8 before January 2018. My favorite subjects include Java and Java EE, data visualization (D3, maps, etc.), interactive graphics and data (mostly XML) transformations. I love teaching and solving problems. I also enjoy electronics, Arduino and IoT and have written a guide on those topics.
View Profile
Freelance Ejb developer in Svitavy, Czechia
Senior Software Developer at SolarWinds
I am full-stack developer focused on software architecture. I am pleased to research new technologies. I have experience with agile development.
View Profile
Marcelo Teixeira de Melo Filho
Freelance Ejb developer in Brasília, Brazil
Software Architect
Java Software Architect with 20 years of experience as a developer. Lots of experience with Java, Java EE, JPA / Hibernate, JAX-RS, Maven, Jenkins, JSP, Servlets, JBoss 4, 5, 7, Tomcat 6 and 7.
View Profile
Freelance Ejb developer in Kuala Lumpur, Malaysia
Expert Tech Manager, API and Database Software Engineer: Backend & Web
Summary: Computer Science Bachelors Degree from New York University, 2004 17 years of hands-on software engineering experience in corporate Manhattan offices. 9 years of Java programming in addition to 8 years of managing technology teams. Projects include: HBO GO (API Team, 7 years), Macmillan LaunchPad, Citigroup Private Bank, Schoology. Hands-on coding: Senior Engineer for API Design and Implementation in Java. Expert in Oracle and MySQL database design and implementation. Technology skill set: - reverse engineering old web sites - root cause analysis of hard-to-solve bugs - master in integration solutions like adding a video player or making 2+ systems talk to each other - adding shopping carts to old web sites - adding new technologies to old web sites - upgrading the look & fe...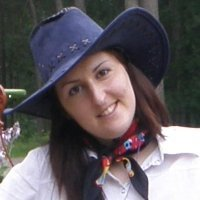 View Profile
Freelance Ejb developer in Vilnius, Republic of Lithuania
Senior Software Development Engineer at TIA Technology
Senior Sun Certified Java Programmer, specialized in J2EE multi-tier architecture applications, experienced in software design and development. Specialties: Java J2EE ( GWT / JSF / ADF 11g /

EJB

/ JMS / JDBC / JSP / Struts 2 / Servlets / SIP Servlets / XML / XSLT / Oracle XSQL / BC4J), Oracle PL/SQL, Webservices (AXIS2 / Oracle), WebDAV, Oracle Advanced Queuing, Oracle E-Business Suite Applications extending with J2EE, Oracle Forms 6i / 9i, Oracle Reportsi 6i / 9i
View Profile
Freelance Ejb developer in San Francisco, United States
Applied Research / Machine Learning
Hi I'm Yad. I build all day everyday! I currently do applied research and development in the field of machine learning. My background is in computer science, I introduce myself to new folks as a fullstack, half stack, any stack needed engineer. I've been a tech lead in a small sized team till recently to build over a dozen of production level products. I'm currently running a Research and Development team for machine learning. For me, the harder the challenges are, the more exciting they're to be tackled.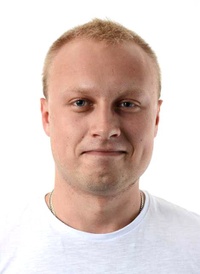 View Profile
Freelance Ejb developer in Gdynia, Poland
Experienced Software Engineer / Architect | Currently in financial sector. I code on daily basis so I could understand your problems and for sure I dont bite you :)
Im software engineer specialized in Java technologies. During my career I designed, implemented, tested and successfully delivered number of projects in different business sectors including: automotive, clothing, financial, ETL etc. for blue chip companies. I could provide high quality and testable code or architecture design for enterprise robust, scalable, safe, modular, layered, abstract and decoupled systems in full stack from back to frontend. Im also programmer by passion and strongly focused on self - development. Im of course interested in technologies but also in soft skills e.g. methodologies etc. Im strongly interested in software architecture, design patterns and also cybersecurity. Im open to new technologies and ideas. I always try to analyze problems from higher perspective ...
View Profile
Júlio Cardoso Vidal de Figueiredo
Freelance Ejb developer in São Luís, Brazil
Senior Software Developer (Java)
Ten+ years experienced software developer and systems analyst. Technology and programming languages teacher, expert on Java Platform. Dedicated, studious and really enthusiastic professional, focused on delivering results and entrepreneurial attitude. Causing positive impact on as much people as possible, mainly through technology and education, is my biggest purpose in life. I intend to do that by making use of all technical knowledge I am able to accumulate in practical situations and keeping me surrounded by good people. I really enjoy putting myself to test into new challenger situations and I try to keep constantly searching to work with people and institutions that are in sync with my most appreciated values of ethics, meritocracy, respect for each other, collaborative spirit and mos...
View Profile
Freelance Ejb developer in Amsterdam, Netherlands
Self-employed technical consultant, solution architect and full-stack developer
Bai has over 16 years software engineering experience, including 7 years freelancing and consulting experience. He has significant experience in building large-scale distributed systems, design and implementing of RESTful application architecture, migrating monolithic applications to Microservice architecture, pragmatic agile programming coach etc. He has written lots of blog entries and sample codes to demonstrate the technologies he had used and he is interested in. Some blog entries were referred by Oracle blog portal. He is active in open source communities and he is always trying to introduce the new cutting-edge technologies in his new projects. In 2012, he was invited by Redhat to attend 2012 JBoss User and Developer Conference at Boston and received the 2012 JBoss Community R...
Are You an
Ejb
Developer?
Get paid while making an impact. Become a Codementor for the next wave of makers.
Apply Now