Not looking for Ejb 3.0 Developers? Find other types of developers:
View Profile
Freelance Ejb 3.0 developer in Ciudad Delicias, Mexico
Backend software developer
I am an experienced developer. I'm more focused on backend, but also develop frontend features when needed. I have worked with different type of projects, from mobile to cloud, and also for a broad kind of domains.
View Profile
Freelance Ejb 3.0 developer in Svitavy, Czechia
Senior Software Developer at SolarWinds
I am full-stack developer focused on software architecture. I am pleased to research new technologies. I have experience with agile development.
View Profile
Marcelo Teixeira de Melo Filho
Freelance Ejb 3.0 developer in Brasília, Brazil
Software Architect
Java Software Architect with 20 years of experience as a developer. Lots of experience with Java, Java EE, JPA / Hibernate, JAX-RS, Maven, Jenkins, JSP, Servlets, JBoss 4, 5, 7, Tomcat 6 and 7.
View Profile
Freelance Ejb 3.0 developer in São Paulo, Brazil
Seasoned Web, Java and XML teacher, writer and developer
I teach programming (mostly Java) and I've been researching, writing about, experimenting with and teaching Java and Web technologies since 1995. I wrote a book on HTML and another on JavaScript in 1996/1998, and since then several presentations, slides, code, textbooks on Java, Java EE, programming tools, patterns, techniques, methodologies, HTML, CSS, JavaScript, SVG, XML/XSLT/XSD and related technologies. I am currently researching to write a book on Java 9 and Java EE 8 before January 2018. My favorite subjects include Java and Java EE, data visualization (D3, maps, etc.), interactive graphics and data (mostly XML) transformations. I love teaching and solving problems. I also enjoy electronics, Arduino and IoT and have written a guide on those topics.
View Profile
Freelance Ejb 3.0 developer in Copenhagen, Denmark
Senior Java/Web Developer
Senior software engineer with 13 years of professional experience in developing Java/JEE, Web and JavaScript applications • Known as a skilled troubleshooter and problem solver able to quickly identify and eliminate the root cause of software problems • Extensive experience in choosing, customizing and using open source tools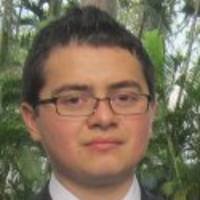 View Profile
Freelance Ejb 3.0 developer in San Salvador, El Salvador
Java and Jenkins Certified Professional with more than +6 years coding,
I am an experienced Java Developer with strong core language knowledge and experienced in developing and design application with high performance. I have worked with several technologies for in a diversity of application servers for example Weblogic, Glassfish, Tomcat, Websphere, etc, along with technologies as EJB, JPA, JSF, JSP, Spring Data, Spring MVC, Services (Rest and SOAP), JAXB, JDBC, JMS, besides I have worked along with technologies such as Oracle BI Publisher, Jasper Server, Jasper Reports. I have strong knowledge working in an agile model speeding up deliveries along with tools such as Jenkins, Nexus, Artifact, Maven, Ant, to accelerate deliverables across environments and reducing risk while its deployment through Continuous Integration and Continuous Deployment. I have been...
View Profile
Freelance Ejb 3.0 developer in Apeldoorn, Netherlands
iOS developer for over 5 years, professional software developer for over 13, Google Developer Expert, CocoaHeadsNL Chairman
I am a software developer currently specialized in iOS developer. I like to utilize a communicative style of working. My experience has shown that interacting with my stake-holders, fellow developers and end users has a positive impact on the resulting product. By utilizing my broad knowledge I am capable of quickly switching between conceptual and implementation levels of thinking. I do have a preference for the more technically challenging problems.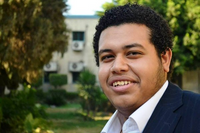 View Profile
Freelance Ejb 3.0 developer in Cairo, Egypt
Mobile/Web apps developer
Develop mobile apps with love.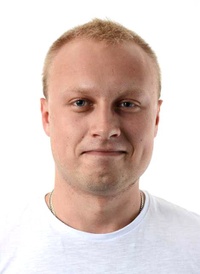 View Profile
Freelance Ejb 3.0 developer in Gdynia, Poland
Experienced Software Engineer / Architect | Currently in financial sector. I code on daily basis so I could understand your problems and for sure I dont bite you :)
Im software engineer specialized in Java technologies. During my career I designed, implemented, tested and successfully delivered number of projects in different business sectors including: automotive, clothing, financial, ETL etc. for blue chip companies. I could provide high quality and testable code or architecture design for enterprise robust, scalable, safe, modular, layered, abstract and decoupled systems in full stack from back to frontend. Im also programmer by passion and strongly focused on self - development. Im of course interested in technologies but also in soft skills e.g. methodologies etc. Im strongly interested in software architecture, design patterns and also cybersecurity. Im open to new technologies and ideas. I always try to analyze problems from higher perspective ...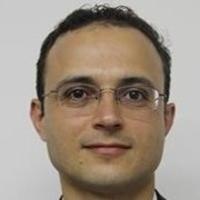 View Profile
Freelance Ejb 3.0 developer in Chicago, United States
Application Developer at Avaya
I am a calm person, friendly and loves to help. I like to solve logical problems and I believe that I am a bit clever, after hearing a lot of that from other people. I made good friends and I've met fantastic people. I am seeking to deepen my knowledge in software engineering and become more self disciplined and self planned.
Are You an
Ejb 3.0
Developer?
Get paid while making an impact. Become a Codementor for the next wave of makers.
Apply Now