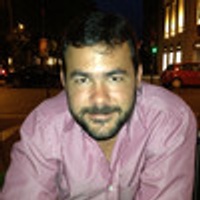 Eduardo Monteiro de Barros
Senior Software Engineer and Database Developer
$15.00
For every 15 minutes
Resourceful senior software engineer with 10+ years' experience in C# and SQL Server. Knowledgeable in numerous other languages, including Java and Python. Strong skills in agile framework, Application Lifecycle Management (ALM), DevOps, and cloud technologies. Experience managing multiple teams and projects. Achievements include data modeling and optimization, cloud migration, and system conversions, all resulting in improved efficiency and cost savings. Continuous learner who applies new technologies effectively; recently completed advanced SQL and Java courses. Fully fluent in Portuguese and English.
Authored database migration to Azure Database; Architected and managed branching policies; Coordinated the automation of pull request validation tasks; Orchestrated and implemented the migration of the application lifecycle management infrastructure and processes to a cloud solution; Architected changes to adapt software to a "as-a-service" solution; Developed and maintained a flexible front-office trading solution for both financial and non-financial industries; Participated in code reviews; Orchestrated the adoption of a learning platform by the development team, increasing the team's morale and instrumenting the management of skill growth planning and monitoring; Optimized SQL code (sometimes reducing execution time from a day to a few minutes); Designed and implemented a fast and robust SQL Server data model for the baking portfolio of a large bank (challenges involved traceability granularity, integration time and daily position load time); Acted as a reference for SQL code review; Managed administration of multiple SQL Server servers and databases; Authored automation of cloud infrastructure maintenance tasks; Participated in infrastructure sizing and planning; Lead a team of 13 Software Developers;
Average Rating
5.0
(4 ratings)
Eduardo's work ethic is second to none. Eduardo performed the work diligently, on time and to budget. He listened carefully to the brief, considered what needed to be done and resolved a very complicated issue (SQL Query) in a very short time indeed. As I sometimes need the assistance of consultants in areas outside of my field, as I needed to here, I can certainly recommend Eduardo as a reliable business partner in a time of need.
extremely knowledgeable, thorough, very friendly & helpful
extremely talented & knowledgeable. Very helpful & patient and does an excellent job of explaining.