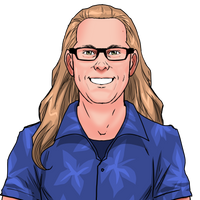 edA-qa mort-ora-y
Programmer, Writer, Creator of Leaf programming language
$25.00
For every 15 minutes
I'm a programmer with over 20 years of experience. My projects include graphic rendering, telecommunications, scientific applications, business processes, video games, financial platforms, and development products. I'm even the creator of a programming language called Leaf. You name it and I've probably done it. I love working on complex problems and am always up for a good challenge.
I've been fortunate to work in many fields requiring a lot of algorithm design and implementation. This includes 3D graphics, financial calculations, some physics, and lots of data structure optimizations.
I've done many projects in C++, including my current Leaf compiler.
I've been working at Fuse. We write a mobile development platform. I work across the product yet specialize in layout, animation, business logic, and navigation.
I had a position as QA lead and it really got me into the aspets of process management and software quality. I'm an advocate for realistic quality measures.
Github repositories
FuseDebug
Helper tools for debugging Fuse/Fuse apps
fuse-tictactoe
A simple example of a tic-tac-toe game
Innocent growth of technical debt
I've spent the last several days unravelling the mystery of the Each feature in Fuse. It's a powerhouse feature that has managed to accumulate a fair share of technical debt. Though in …
Are global variables bad?
We hear it often, "global variables are bad, avoid using them!" But is this actually good advice? Simplified blanket statements are already a bit suspicious, but if we get into the details of this...
Where the wild code grows
Sometimes I just like to sit back and code something. Free from deadlines. Free from requirements. Free from issue systems and planning teams. It's so liberating to free ourselves from the shackles...
VIEW MORE POSTS
Average Rating
5.0
(8 ratings)
Honestly one of the best mentors I've worked with on this site. Eda is extremely patient, knowledgeable, and always willing to slow down and answer any questions you may have. His range of topics he can help with is very impressive, and he was very knowledgeable on artificial intelligence topics and explained them more clearly than any professor ever could. He is awesome to work with and just an overall extremely friendly, intelligent, and helpful person!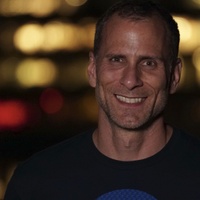 Great mentor. Patient and knowledgeable about Javascript and beyond.
I really enjoyed working together, he was very knowledgable and patient. He helped guide me to find my own answers and really understand the topic at hand. One of the best mentors I've had!