Not looking for Ecto Developers? Find other types of developers:
Hire Now
Freelance Ecto developer in Glasgow, United Kingdom
CTO: Elixir, Ruby, Rails, Android Developer (and scrum master) with 10+ years experience
I've now completed over 130 sessions on Codementor! I'm a consultant developer who's been coding for over 10 years now; 6 of those years professionally. I mainly work in Rails, EmberJS and Elixir these days, but I've built things in languages ranging from C to NodeJS to Go. I've had the opportunity to have large multi-nationals on my client list such as Mozilla, IBM, 888.com, and multiple large financial businesses. Outside of Codementor, I'm a CTO at a Startup in Scotland, as well as a consultant adviser for various startups and small businesses in Scotland and the UK.
Hire Now
Freelance Ecto developer in Hyderabad, India
Passionate software developer
I am a very passionate programmer and have been building software for almost 10 years. I love building robust and easily usable software.
Hire Now
Freelance Ecto developer in Warsaw, Poland
Software Engineer, Elixir and Ecto Core Team member
I'm a developer who loves open source, recently focusing more on the functional side of the Force. I'm a core team member for Elixir and Ecto, I also maintain and contribute to multiple projects in the Elixir and Erlang ecosystems. I also often speak and do training sessions at various conferences including ElixirConfEU, ElixirConfUS, and LambdaDays. I've been working professionally with Elixir for the last 3 years. I love helping people out, solving problems together and mentoring - you can frequently find me in various community places answering questions. I'd love for you to pick my brain on an interesting issue or a problem you're having! I'm sure we'll be able to solve it together!
Hire Now
Freelance Ecto developer in Bucharest, Romania
dev@maniac, react, react-native, electron
I'm a react, react native and electron player, open source enthusiast.
Hire Now
Freelance Ecto developer in São Paulo, Brazil
Computer Scientist
Building things like software products and intelligent machines and systems is the best job in the world! So if you want to have a chat about computers, let me know.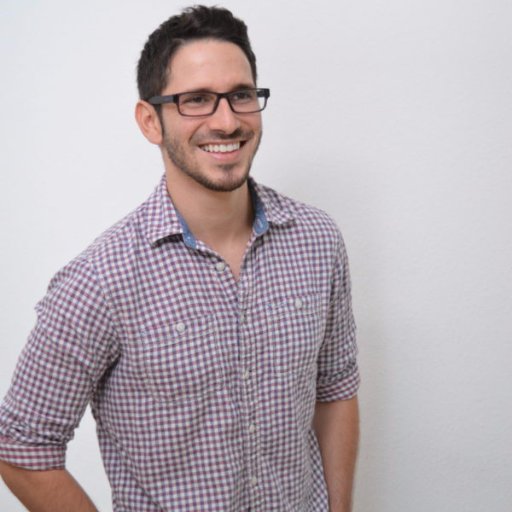 Hire Now
Freelance Ecto developer in Berlin, Germany
Senior Full Stack Software Engineer
I can help you turn an idea into an MVP in record time, or simply help you debug that pesky bug once and for all ;) I have 6+ years of expertise developing software, mostly focused in web technologies, both in backend and frontend, with a variety of languages and frameworks, like Ruby, Javascript, Elixir, PHP, Ruby on Rails, Phoenix, Node.js, React.js, React Native, MobX, Redux. I have experience bringing ideas to life products, all the steps of the way, from design to development and deployment. I can help you giving you solid base and guidance on what you need to understand to become good at programming, not just master one language or framework but to actually gain a universal understanding of how proper coding is done that will allow you to easily pickup any new language/frame...
Hire Now
Freelance Ecto developer in Hyderabad, India
Polyglot Developer with a diverse skillset.
Open source enthusiast, Polyglot developer with a preference for Functional Programming, Developer of Unity Tweak Tool. I usually prefer mentoring, pair programming, code review and debugging sessions. I love mentoring. I have working knowledge of most common programming languages, a habit of digging deep into docs & sources, and a fine-tuned intuition to guide me when I get lost. Python, modern JS, Erlang/Elixir and git are my forte. Currently exploring Haskell in depth. I have worked with a wide variety of languages, including mainstream languages like Python, Node, C, C++, Java, Ruby, relatively obscure and specialised languages like XSLT, VHDL, relatively recent, modern languages like go, Rust, Elixir, and more. Additionally, I have a few years of systems administration experi...
Hire Now
Freelance Ecto developer in Vila Nova de Famalicao, Portugal
Full-stack developer
Hello! I'm a developer with 6 years experience building and consulting on web/mobile projects for startups and enterprise companies across the globe. Clean code, good UX and clear communication, with focus on users and developers, are my main goals. Over the time I've worked with Drupal, Wordpress, PHP, Flash AS3, Ruby, Rails, front-end JavaScript (Backbone, Angular, React), Node.js and more recently Erlang and Elixir. I'm also a mentor and teacher at some educational endeavours on web development.
Hire Now
Freelance Ecto developer in Taipei, Taiwan
Education entrepreneur with a mission
After teaching English in my 20s, I was a software engineer at Groupon, Verbling (YC 2011) and as a contractor on a wide variety of projects. Currently bootstrapping an ed-tech startup.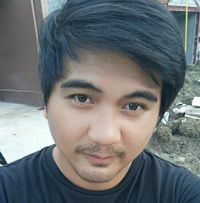 Hire Now
Freelance Ecto developer in Marikina City, Philippines
Full-Stack Engineer using ReactJS Redux Laravel and Phoenix Framework
I am an enthusiastic individual with over six years of hands-on experience in full-stack development. I love programming.
Hire Now
Freelance Ecto developer in St Petersburg, Russia
Remote tech lead for your start-up, team included
I'm a full-stack engineer with 15 years of experiences. Last 7 years I'm doing mobile and web applications. I can implement your ideas into a working product, design architecture and user experience, implement MVP, hire and manage developers and QA, build development and deployment processes. I've got a team of 4 developers working with me. I've experienced with the following technologies: Node.js, Rails, Elixir, Haskell, AngularJS, React, Objective-C, iOS SDK, React Native, Java, Android SDK, C++, C#/.NET. Top 5 benefits working with me: - You will have an access to a vast pool of talented developers from Eastern Europe. I've done over a hundred of technical interviews during my career. I know what to look for and what questions to ask. Devs from Russia, Ukraine and Belarus are well-k...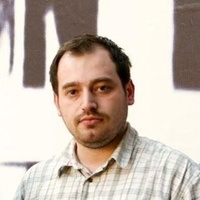 Hire Now
Freelance Ecto developer in Sarajevo, Bosnia and Herzegovina
Senior software developer
Experienced full-stack software developer with focus on back-end development. I've worked on projects in all stages of development, from initial design of the system to the launch. I'm looking for interesting and challenging projects to work on.
Hire Now
Freelance Ecto developer in Volgograd, Russia
Elixir developer
Former Rails developer, now working with Elixir full-time.
Hire Now
Freelance Ecto developer in Bucharest, Romania
Elixir/Phoenix Developer
Experienced Web Developer with a demonstrated history of working in the internet industry. Skilled in Elixir, Perl, PHP, Linux, Microservices. Strong engineering professional with a Bachelor of Science (BSc) focused in Computer Science from Alexandru Ioan Cuza University.
Hire Now
Freelance Ecto developer in Goiânia, Brazil
Are You an
Ecto
Developer?
Get paid while making an impact. Become a Codementor for the next wave of makers.
Apply Now