Freelance Ecma Developers Available for Hire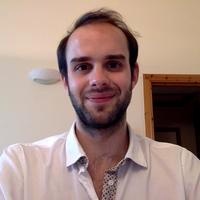 Hire Now
Freelance Ecma developer in Dublin, Ireland
Maker. React, Redux. Frontend or backend. You name it. I make it.
I make things. I've been CTO of a couple of startups for the last few years leading every technological decisions we faced. I'm currently focused on actively pushing the web forward by creating a new way of building the web which we call Panels. It's all open sourced at https://github.com/UXtemple/panels. All in all, I see technology as a means to an end: to communicate; so going forward I want to keep on doing exactly that. I want to lead the way we make the web happen.
Hire Now
Freelance Ecma developer in Baltimore, United States
Product Wizard at ClassTracks / Fellow at Venture For America
Advanced technology is indistinguishable from magic. I am a developer. I have strong interests in educational technologies, code literacy (and literacy in general), and startups. I primarily work on the backend but have frontend skills as well. I am a writer. I am currently writing a science fiction novel. I have a blog that is mainly about tech though occasionally my life slips in there (or is it the other way around?). And I wrote my dorm's weekly newsletter the academic year of September 2012 through April 2013. I am a self proclaimed efficiency expert. I am constantly looking for ways to speed up the unimportant things in life: like finding keys or getting ready in the morning: That way I can focus on the most important things in life: my friends and family, and my passions.
Hire Now
Freelance Ecma developer in Northridge, United States
Lead Software Engineer at TMZ
Hello - I've been in the entertainment industry designing solutions for companies such as MTV, E!, Comedy Central, Nickelodeon Games, Neopets, MonkeyQuest, TMZ, and many more. I am always seen as the team lead with strong design principles on standards and patterns.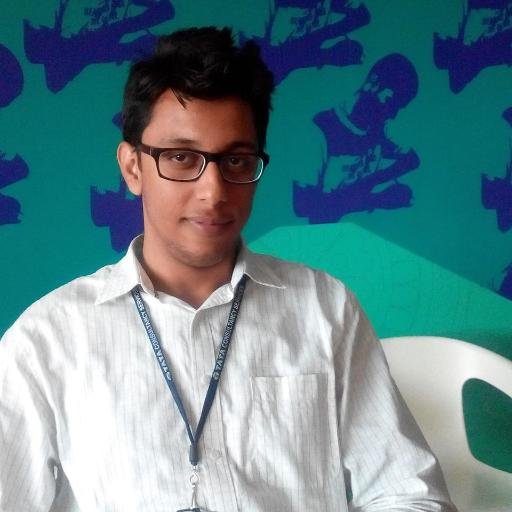 Hire Now
Freelance Ecma developer in Gurgaon, India
Front End Engineer at Roposo
Passionate about front-end web development and excited to work with emerging web technologies Few of my technical skills and specializations are: Javascript, ReactJS (JSX), Flux, Redux, AngularJS, jQuery HTML5,CSS3,Bootstrap,LESS, Angular Material, NodeJS, ExpressJS, NGINX, Handlebars,EJS, REST APIs, Gulp, Grunt, Bower,NPM and other modern javascript based tools.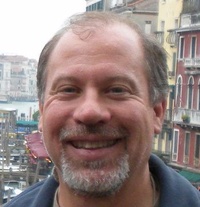 Hire Now
Freelance Ecma developer in Long Beach, United States
Assembly Language, Introductory Programming, Compiler Techonology, Instruction Set Architecture , and much more!
My working style: I focus exclusively on 1:1 live mentoring, as my objective is to share the information, techniques, thought processes, and skills to get to the next level. I try to be available for mentoring here Mon-Thurs, usually between 8:30am and 4:00pm, California time. (Occasionally, I can be found online Fridays, weekends, or after hours.) I am new to codementor(.io), but not to programming & mentoring. My preferences are toward mentoring for general purpose programming, especially in the areas of algorithms and data structures, programming principles, programming paradigms, compiler, or instruction set architecture: course work, hobby, or professional! However, I'm not specifically into frameworks, desktop GUI, or browser UI. I can help you write a parser from scratc...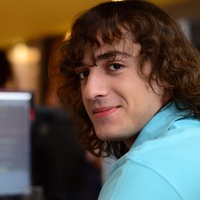 Hire Now
Freelance Ecma developer in Belgrade, Serbia
Web Developer
Young and enthusiastic undergraduate Computer Science student. Currently mainly focused on web and frontend development. My work is usually described as fast and elegant, having great attention for details I provide amazing solutions for clients.
Hire Now
Freelance Ecma developer in Singapore, Singapore
CEO at Postin
a person who likes to develop a solution using software. Currently own a startup in Singapore.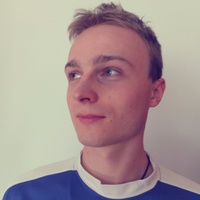 Hire Now
Freelance Ecma developer in Lubomia, Poland
JavaScript Developer
Web developer, great JavaScript enthusiast, traveler and adventure seeker. Always looking forward to new challenges.
Hire Now
Freelance Ecma developer in Fortaleza, Brazil
Developer System Analyst
I'm software developer with 3+ years experience. I'm finishing my specialization in Software Engineering.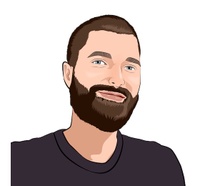 Hire Now
Freelance Ecma developer in Erfurt, Germany
Joyous Rubyist, making complicated things simple.
I have a Bachelor in Business Information Systems and a Master in Communication Systems. But none of that is worth much if you're not friendly, communicative, patient and passionate - which I'm told I am. I specialize in Rails, but I'm fullstack enough to handle a server park and to pixel-push that div there. So let's go bug-hunting or question-answering together!
Hire Now
Freelance Ecma developer in Deerfield, United States
Making Complexity, Appear Simple
The Gist: I am your Full Stack, Software Engineer, both passionate and determined to produce viable, maintainable solutions that meet stakeholders needs. In development, I believe that we must honestly consider our decisions and how they impact our team, the end users, and our organization's operations. Effective use of best practices and proven software methodologies is the best way to deliver stable solutions on time and budget. On any given day you are likely to find me: - Planning and reviewing development tasks, user stories, and other Scrum oriented workflow items to fuel development, - Developing feature branches to meet Sprint objectives and ensure persistent project progression, - Providing code reviews, offering feedback, and producing documentation to support my team in their...
Are You an
Ecma
Developer?
Get paid while making an impact. Become a Codementor for the next wave of makers.
Apply Now