Freelance Eclipse Developers Available for Hire
Hire Now
Hire Now
Freelance Eclipse developer in Waterloo, Canada
Helping you achieve your programming goals
Used for Android and Java dev.
Hire Now
Freelance Eclipse developer in Kuala Lumpur, Malaysia
Expert Tech Manager, API and Database Software Engineer: Backend & Web
Set up your Java, C, PHP, Web projects in Eclipse. Debug

Eclipse

errors.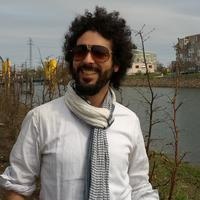 Hire Now
Freelance Eclipse developer in Sankt Augustin, Germany
Full (web) stack developer with 6+ years experiencs, member of scientific staff at Fraunhofer Institute for Algorithms and Scientific Computing
I used it several years for my java projects.
Hire Now
Freelance Eclipse developer in Oulu, Finland
With almost 20 years of programming experience, of which 15 years professional, I have delivered software from embedded systems to distributed, games to social media web applications, operating system kernels to video processing, to writing CAD tools for designing railway safety systems. My strongest programming languages are C, Python, Java and JavaScript, each of which I know like my own hands and each of which I have programmed in for more than a decade.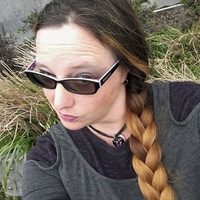 Hire Now
Freelance Eclipse developer in Portland, United States
tekGoddess - Founder, Owner, Software & Analytics Engineer
Continuous Process and Systems Improvement Specialist seeking creative projects within the non-profit, Open Source, small business and LC3 communities. Fifteen years experience with IT Service and Software Development, primarily within the private Education Industry. Intimately familiar with both Proprietary and Open Source Application & Reporting environments bolstered by a strong background in Network, Server & Security administration. Proven knowledge leader and detailed Systems Design Analyst. Unique project proposal and management techniques with significant performance and efficiency improvement gains. Provides collaborative tailor designed solutions from concept to launch. ​Artfully applies industry Best Practices to boost innovation, facilitating Organic Collaboration and Ideat...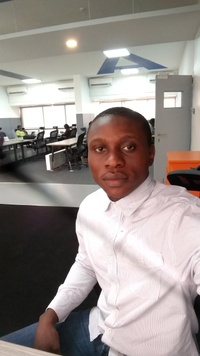 Hire Now
Freelance Eclipse developer in Oke Ila, Nigeria
A problem understood is a problem solved
Hard-core passionate Full Stack Web Developer specialized in Javascript, Ruby, python and their many libraries, frameworks, and best practices.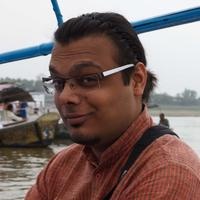 Hire Now
Freelance Eclipse developer in Gurgaon, India
Expert Android Dev. Speaker at GDG New Delhi. Android Instructor. Community Builder
Android developer for more than 8 years working on building great apps. Speaker for GDG New Delhi and helping them building up the developer community in Delhi/NCR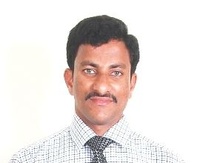 Hire Now
Freelance Eclipse developer in Des Plaines, United States
Passionate, smart working, Test driven Java, J2EE, Web Technologies and database developer with 11+ years of experience
I am a hard-working and innovative Java, J2EE, Database (Espicially Oracle, MySQL) and Web Technologies Developer with over eleven years of experience in a variety of back-end/front-end technologies including jQuery, AngularJS, Google Web Toolkit, and Spring MVC, Spring Batch, Spring Micro services, Hibernate, Hibernate Search, Active MQ as well as extensive experience in Test Driven Development and automated testing frameworks like Selenium, JUnit. Among my recent accomplishments, I developed a distributed and scalable microservice and batch system based system for a multi-layered application. The deployment consisted of 32 small computing instances connected to single master server instance load balanced via Spring Batch framework. Solid experience setting up the DevOps tools like Jenki...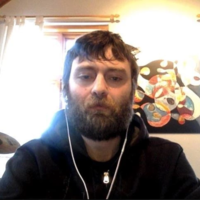 Hire Now
Freelance Eclipse developer in Chicago, United States
Software Development, Architecture and Team Management Consultant
Writing code since 1987 and developing professional software since 2003. Master Software Engineer (DePaul University, Chicago, USA) with a Bachelor of Science in Computer Science (McGill University, Montreal, Canada). Master Software Craftsman. Engineered deal personalization and subscription features for Groupon.com (serving 33MM+ users). Architected EarlyShares.com. Primary languages/skills: Ruby, Rails, JavaScript, Java SE/EE, Spring, TDD, Software Engineering, Software Architecture, Engineering Management, Agile Project Management, and Web/Desktop Development. Hobbies when not coding include drumming, snowboarding, and longboard riding. I like to help honest self-motivated individuals. Please include what you've attempted in your help request to demonstrate effort. Messages sent witho...
Hire Now
Freelance Eclipse developer in Cagliari, Italy
Polyglot developer
I am a passionate Linux enthusiast turned Software Developer, happy when solving problems in a different/creative way or when troubleshooting freaking bugs. I love C based programming languages, Software Development Tools and Databases. I've worked with several programming languages and explored many technologies so far even though at the moment mainly involved with Java development. Started loving the Mac since 2008 I usually develop and experiment on the Apple ecosystem in my spare time in addition to tinkering with the Raspberry Pi. Specialties: Java, Eclipse, Objective-C, Agile methodologies, continuous integration, web development, scripting languages like: Python, Perl and Bash. Vim and Git fanatic.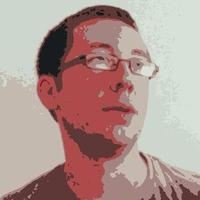 Hire Now
Freelance Eclipse developer in Paris, France
Senior Java Developer, Agile Enthusiast
I am a senior java developer with more then 13 years of experience. I a am an extreme programming enthusiast, I practice mob programming on a regular basis. My areas of interest : Test Driven Development (TDD), Behavior Driven Development (BDD), Clean Code and Refactoring, Mob programming.
Hire Now
Freelance Eclipse developer in Seattle, United States
Full-Stack Developer, Architect, Designer, and Agile Trainer
I have 20 years experience as a full-stack developer, architect, and designer. I cofounded a company that specializes in cloud-based mobile apps for the enterprise. I've trained and coached hundreds of Fortune 500 technical employees in software engineering best practices, tooling, and agile best practices. I've also taught Java and C programming at University of Washington, Seattle. I've designed, developed, and distributed apps using platforms and frameworks such as Java SE, Java EE, iOS, and Android. https://johnboyer.me
Hire Now
Freelance Eclipse developer in Frankfurt am Main, Germany
Author of techieme.in & Principal Software Engineer
A competent professional with 8.5 years of experience in designing and developing enterprise level e-commerce and Java Desktop and Web Applications. I am sincerely involved in the following: a) I also own and author a technical blog http://techieme.in. b) I have been conducting online technical sessions for working professionals as a volunteer with http://www.conceptninjas.com Presently working with a leading Software firm as a Principal Software Engineer. Insightful knowledge of Operating System, Computer Organization, Computer Programming Fundamentals, Data Structures and Algorithms, Object Oriented Analysis & Design, Software Quality and Assurance, Computer Networks, Network Level Programming. An effective communicator with exceptional relationship management skills with the ab...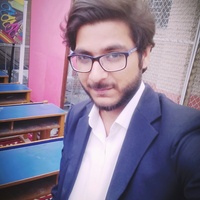 Hire Now
Freelance Eclipse developer in Gurgaon, India
Python Programmer, Data Scientist and Unity programming Expert with 4+ years of experience in 2D and 3D Games.
I am a determined guy who believes in practical knowledge by learning new things and applying them. I work on improving myself daily. I have a great interest in sharing my knowledge in my field of expertise.I have conducted Game Development workshops at various Institutions where I delivered as a lead speaker. Contact me if you need any help in Python, Data Science, Machine Learning and Unity3D Game Development, GAme Architecture, Game Physics, Game Maths.
Are You an
Eclipse
Developer?
Get paid while making an impact. Become a Codementor for the next wave of makers.
Apply Now