Gan Eng Chin
Full Stack Web Developer since 2008, Development Team Lead, CITA-F, CEH, CSM.
For every 15 minutes
I built my first Mastermind-like, Windows-form based mathematical game using Visual Basic 6 at the age of 16. Today, I am an all-round developer focusing on modern full stack web app development. My primary technical skills are: - HTML, JavaScript, CSS. - AngularJS (v1), Angular (v2 & v4), React. - ASP.NET - C#, VB. - SQL Server My strengths are in logical thinking, problem solving, user experience, software architecture and code design. I have extensive experience working with people across the globe (US, UK, France, Germany, Australia, Japan etc). I am a development team lead, Certified IT Architect, Certified Ethical Hacker and also a Certified Scrum Master.
I have been working with HTML, JS and CSS since the start of my career. In essence, you can say that I witness the front end development evolution, from the good old jQuery, CSS hacks, vendor prefix and IE6 era; to the rise of JavaScript and CSS frameworks and libraries (AngularJS, Backbone, Bootstrap etc); to our current state of development (React, Angular, HTML5 and semantics, Material Design etc). I can help with questions on HTML/JS/CSS combinations as well as with UX reviews.
I started my web development career using ASP.NET 1.0 in 2008. Since then, I have been using every major version of ASP.NET, and these include Web Forms, AJAX, MVC and Web API. I also have working experience using 3rd party components like Telerik and ComponentOne. Whether you are having trouble in understanding the frameworks or understanding your own code, I'm sure I can help you out.
Coming with a background of centralized version control systems like TFS and SVN, I know it can be a real pain to understand distributed version control systems like Git and Mercurial. Being a development team lead, I have helped and mentored numerous colleagues and developers in understanding and using Git successfully. I can guide you on the basic git theory (the most important and the most difficult!) and git usage to get you started with your project using GitHub or Bitbucket; intermediate level like branching, merging, roll back and time traveling; and advanced level like squashing, cherry-picking, multi-repository setup, code review and pull request workflow.
If you come from a static typing world like Java, C# or VB, it can be a headache to try to get things work in JavaScript. Understanding the JavaScript language, and its difference with other languages, is a crucial key to using it effectively. I have mentored developers in learning and transitioning into JavaScript successfully, and I can help you out too.
Average Rating
4.7
(3 ratings)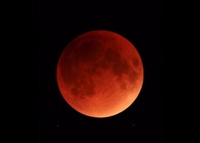 Thanks for your help. Your break down of big problem in to smaller problem and tackle it has helped me a lot.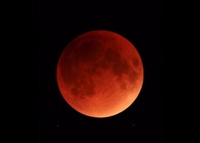 great session! very helpful and understanding!