Find a mentor

Web Programming

Mobile App Programming

Programming Languages

Data Science /Engineering

Database /Operations

Others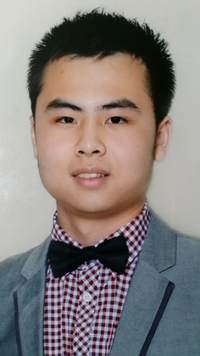 Danny Jian
A Creative Pythoner but also a Fullstack Web-dev-wannabe and a past White Hat Hacker
I'm always the "Python guy" in the office that my colleagues goto with their Python related problems. I've started doing Python work since high school, and have focused on different areas using Python.
I've been teaching myself all aspects of security related knowledge since high school. I've gained visions in this area and is able to develop security tools instead of toys. With extensive practice in CTFs and cooperate pentesting, I have granted plenty of expertise in Information Security.
I've had 1.5 years of using Splunk in our company. I am very familiar with building dashboards and plugins for Splunk applications.
WITCHHUNT HONEYPOT WEB APP
Developed this web application for fast tracking online criminal activities in the future. Features the following compare to a traditional honeypot: - Setting up via any portable mobile device - Super fast setup process - Customize honeypot web page source code - Email notification when the trap is triggered - Pre-set the valid expiry time for the web page
With a team size of 4, we developed a Chrome Extension that allows the user to run NATIVE Python code and is able to interact with the web page (e.g. WhoIS Lookup). It also allows storage of the scripts and an online marketplace for script sharing.
2017
Client: Australian University Hackathon Competition
HIGH ANONYMOUS PROXY POOL
Built using Python. It scrapes proxies from various websites and stores them into the sqlite database while tests the proxies using another thread, and clears them if they are unavailable or lacks anonymity. I've redesigned and refactored this project during December 2016 and have considered its usability, scalability and dependencies.